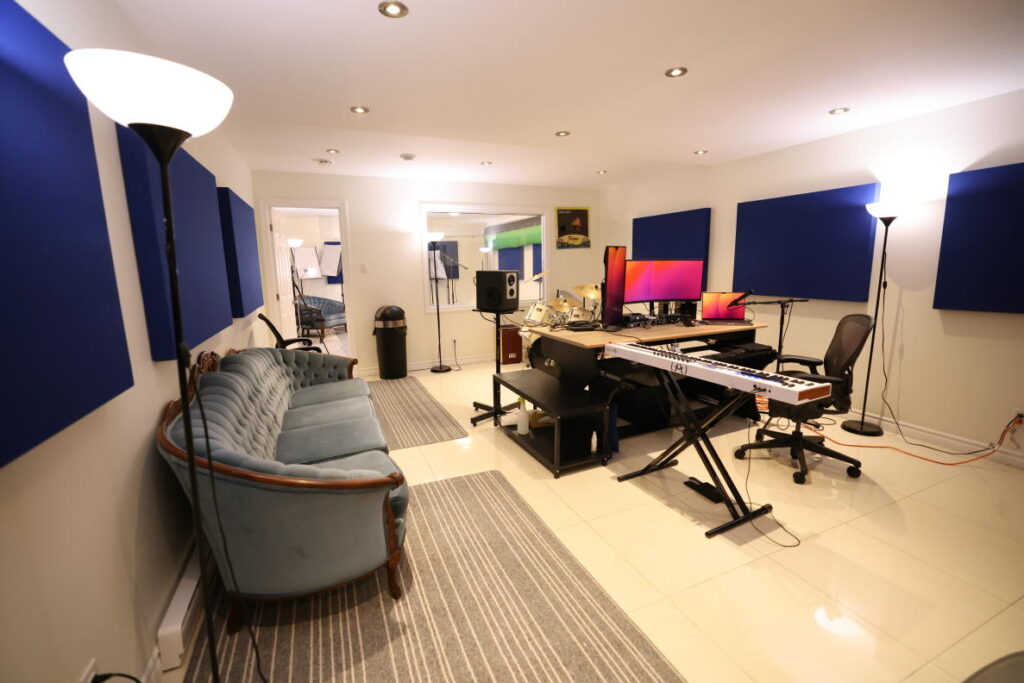 Today we had the pleasure of chatting with talented artist and producer Jake, the passionate owner of Fly Away Recording Studio in the vibrant musical hub of Montreal, Quebec.
With over two decades of unwavering dedication to the music industry, Jake's journey is nothing short of remarkable. From his formal education in music and business to his extensive experience in self-producing, playing, recording, and mixing, Jake has left an indelible mark on the Canadian music scene. Not only has he achieved personal success with his own musical projects, but he has also worked with a diverse array of artists and notable clients, including Universal Music Group, NFL Canada, and major festivals like Osheaga. 
Hi Jake, thanks a lot for being here with us at Planet Singer. We often interview singers, bands, and musicians, and today we are thrilled to have you here and share your point of view not only as a musician but also as a successful producer and Owner of Fly Away Recording and Media Studio in Montreal. Let's start from the very beginning. When did you discover your passion for music?
Hi friends! My mother was a grade 1 elementary school teacher and she became close friends with the piano teacher at school who offered to take me into her private lessons 2 years earlier than normal, allowing me to start piano lessons at 4 years old! I was following the Royal Conservatory of Toronto course outline with her that involved ear-training, music theory as well as many hours of practicing various piano pieces, which led to a concert on a beautiful Steinway piano at the end of every year! I continued that up for 14 years before adding guitar to my repertoire later on in high school!
Can you share some key highlights from your 20-year journey in the music industry that led you to establish Fly Away Recording Studio?
The official opening of the studio was never planned surprisingly enough! I had just completed my University in Business + Music school and moved to Montreal, Quebec, Canada with a buddy to continue working on my 4th album under my personal artist name "Something Like Kites." I had grown a massive online fanbase with over 250,000 followers on Instagram and 1.5 Million on Twitter after years of hard work, but was in the middle of an album cycle and needed to generate some revenue to purchase higher-quality studio equipment. I posted one message in a music Facebook group offering my recording, mixing, and mastering services and gained my first client! I did my best on his project and he referred artists who did the name leading to over 500 artists in Montreal 10 years later! It's been an amazing journey so far!
Your background includes extensive music education. How do your formal training and education contribute to your work as a recording studio engineer?
My formal training has set me worlds apart from my fellow studios in Montreal. I'm highly competitive in nature and believe strongly that confidence comes from having put in the work. I have given everything to offering the best studio quality and experience to every artist who comes here since the beginning. The funny thing with studios versus most other fields is that we don't have an "order" or certain standards to abide by. When I moved to Montreal I assumed all the other studios had at least University degrees and were fluent in music theory. To my surprise, I came to realize many of my competitors could not detect the key of an instrumental for their client on the spot, which led me to having my own niche; being able to guide and vocally coach artists right on the spot such as a singing teacher would.
What inspired you to combine your passion for music with a business education? How has this combination benefited your career?
This combination has been my golden goose. Being in both programs throughout University I came to a strong realization:
A) The students in business school were great at selling products or services, but lacking the obsession or passion for anyone in particular
B) The music students were musical geniuses, honing their instrumental or voice, but had no clue or training in how to turn this into their career and "sell their product."
This led to many of my fellow friends in music school graduating and ending up in totally irrelevant careers underpaid or my fellow business friends in companies selling products that they did not believe in.
My advice to everyone; become obsessed with your product and learn how to provide value for others.  
You've successfully self-produced, played, recorded, mixed, and mastered four albums. Could you tell us about one of these projects that holds a special place in your heart and why?
My initial album of 20 songs self-titled "Something Like Kites" came from a place of love and friendship. At my University, we had a special event each Tuesday called "Acoustic Tuesdays" where anyone could sign up and play a couple of songs at the local tavern in exchange for a beer! I did this for years and met many friends, who then would come over to my home studio literally across the parking lot and create & record songs! It was hard work, but such a blast. As the year went on, this led to a full album fully made by me! The songs on the album were a mixture of my songs and my friends' songs that I was featuring on! We sold it back on the initial iTunes store in 2012.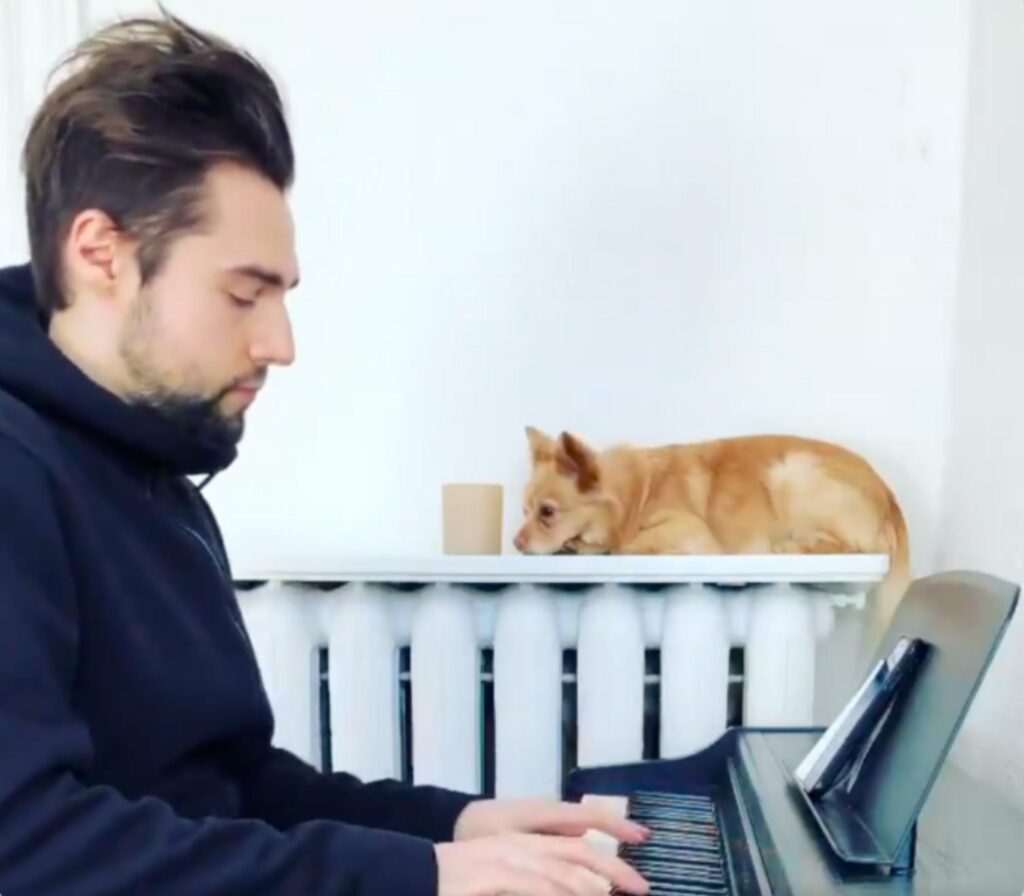 With over 500 artists recorded, mixed, and mastered, can you share some common challenges you've encountered in working with a diverse range of musicians and how you've overcome them?
How to become a great studio? Deal with everyone's problems and overcome them! I've been through it all, to the moon and back. Every situation has come to pass! Equipment and the recording space are always a challenge for everyone; we always want the shiny new gear, plugin, or room! The better our equipment, the more efficiently we can get to the end goal of a final mastered song, but this can become a vicious cycle of a disease. When we stop reinvesting every dollar we make and eventually put money aside and build a life outside of the studio is the main issue. If you go the cheap route and buy the bare minimum and charge a low price, you can never grow and work with the best artists, but putting yourself 100k + in debt to buy all the best gear can put your whole life and business in jeopardy if the clients don't come in steadily. It's such a balancing act running a studio; where to put the income and when. Most studios fail because of this exact reason or any business for a matter of fact.
Fly Away Recording Studio has had the opportunity to work with notable clients like Universal Music Group and NFL Canada. What were some memorable projects or experiences you've had while collaborating with these major entities?
Many of my biggest ventures have been working with and through a close friend and amazing artist named Zach Zoya. Go look him up! He signed to the biggest record label in Quebec called Disques 7ieme Ciel. This label worked hard back from 2017 when they signed him to book him at every show and venue possible in the city. I remember how fast he rose to being one of the top artists in Montreal within months! Hearing the songs I've worked on play for thousands of people while being in the crowd will be in my memory forever! He also played a halftime show at a CFL game to a full football stadium on live TV! I remember the moment the speakers came on in the stadium with the first couple notes of his song, what a rush!
Can you describe some of the advanced equipment and technology you use in your studio that sets it apart from others in the industry?
My main expertise compared to my competitors is reaching a top vocal quality! I start by coaching every artist who comes here being a singer myself, then I have them do many many takes of a section and ultimately spend hours a day in a vocal pitch & rhythm tuning program called "Melodyne." I've worked in this software technology for over 10 years now; perfecting the art of drastically improving vocal performances so they sound professional and natural. This allows the artist to hear and understand the proper notes, phrasing, and rhythm as a coaching tool, but also deliver songs way above their initial expectations! Radio ready I call it.
You've worked with both emerging and established artists. What are some key differences in the creative process when collaborating with artists at different stages of their careers?
For sure every artist is different, but what actually differentiates an emerging artist or an established one? The only artist is; Fanbase. One has a mass following and the other doesn't. This doesn't always relate to their studio efficiency or "talent." The process is always the same; figure out their vision for the song and do my best to create that vision under the time frame of the budget allocated. Some artists come super prepared and require little coaching while others require hours of tweaking and vocal tuning to reach that vision. The fans only see the end result which is the key.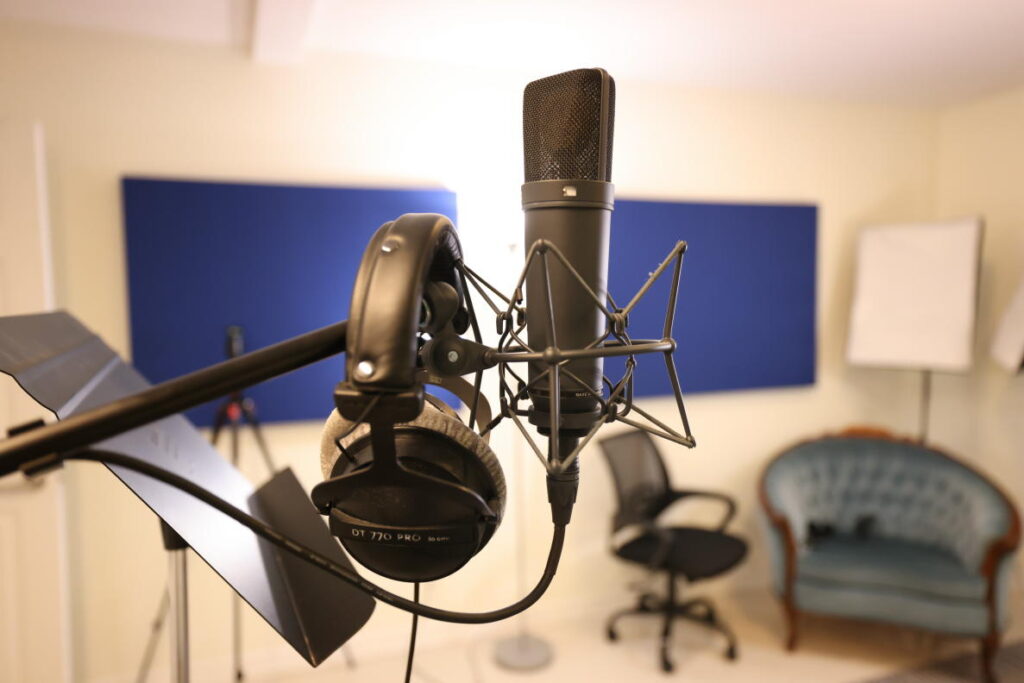 Looking ahead, what are your future goals and aspirations for Fly Away Recording Studio, and how do you plan to continue contributing to the music and entertainment industries?
My future goals have certainly been refined over the years. I want to work with more and more serious artists that take their career to heart and really want to make it. For sure some artists come here as a passion project or to have a good time, but I love feeling that the work will be heard by thousands and that the artist has a goal of making this a part or full-time career.
The key I'm looking for is an artist who works hard in and even harder outside the studio! I want them to put the time in outside the studio running ads on all social media constantly and building those connections to build the fanbase and go far! Ask for more hours at your current job and re-invest that into the marketing aspect of your career!
As we conclude our conversation with Jake, the talent behind Fly Away Recording And Media Studio, it becomes abundantly clear that his journey through the ever-evolving landscape of the music industry positively impacts the careers and lives of many artists and their fans. With a profound respect for music's heritage in Montreal and a forward-looking embrace of the future, Jake continues to shape the soundscapes of both emerging and established artists. His remarkable blend of musical intuition, business acumen, and state-of-the-art technology sets Fly Away Recording Studio apart as a haven for creativity and innovation in Quebec. Do not hesitate to contact Jake and take advantage of his expert guidance and passion by working with him on your next project!