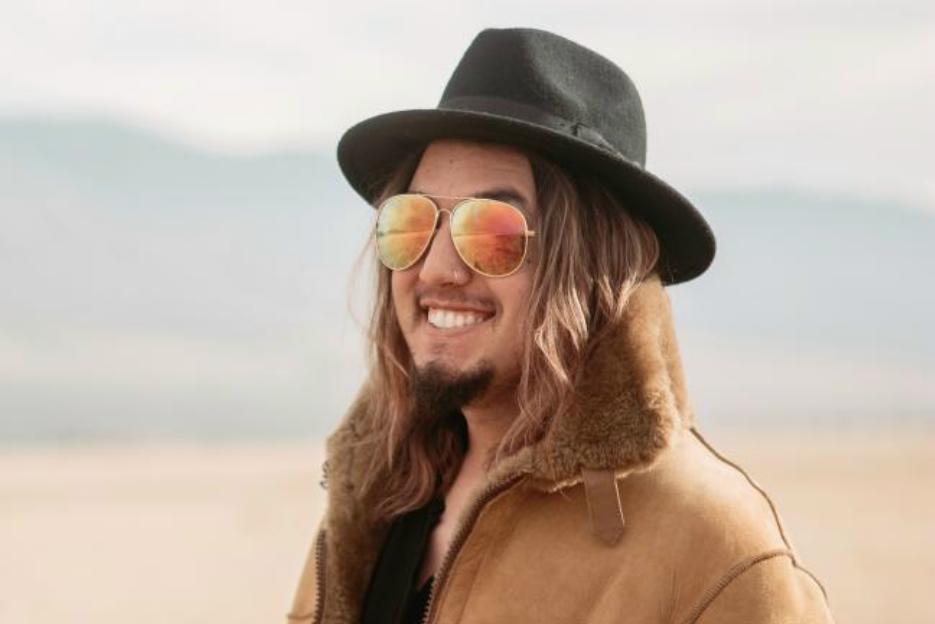 It is always a big day when you discover incredible artists with a unique sound. Today at Planet Singer we had the opportunity to chat with talented singer and songwriter J.T. Hiskey, that after the release of his latest single "Let's Ride" and a new album coming out soon, took the time to answer some questions about his music and future projects. Originally from Salt Lake City, this young artist is making all the right steps to become the next big thing and climb the charts!
Here it is, our exclusive interview with J.T. Hiskey!
Hi J.T, it is a big pleasure to have you today at Planet Singer! I really love your style, can you tell us how did you discover your talent for music?
What is up! Thank you so much for having me. Today is another amazing day, and I am here to spread positive vibes always. The beginning of my music career began in high school when I was only 16 years old. I started rapping and doing assemblies at my own high school Highland High, and then my following started growing more and more each day. I ended up doing events for other high schools and kept going after I graduated. It wasn't until like a year or two after I started touring while still doing local shows in my own hometown. 2017 I started working for the radio station ALT 101.9 doing the morning show here in Salt Lake City. I mention this because I got to do so many events at the high schools here again that the radio station was throwing at the time and it was such a great experience to be able to meet all the kids who follow me. I was doing about 3 of those events a day. After being at ALT 101.9 for a year, I started touring a lot more again, doing award shows, and much more. It has been so amazing for me. I love keeping things rad too and that's the message I love telling everyone out there who follows me and looks up to me. So here we are today, still doing many shows and it never gets old to me. I love it.
Your writing skills are very personal and unique. Can you reveal what is your writing process?
Thank you so so much! When it comes to writing, for me it all starts with an idea. For my latest single that came out Let's Ride, for example, I really wanted to do something new and I love country music outside of hip hop and so I decided to make that song with the country feel to it and the hip hop flavor that is blended within it. It all starts with an idea, and that idea just grows and grows bigger you know what I mean? That's what I love about making music. The creativity that is involved and how one idea can lead to a big crazy concept that is unique to yourself. A lot of the times I write the lyrics, before the beat and then sometimes it is vice versa. It honestly just depends.
Country music meets Rap, passing through hip hop and rock vibes with a modern and fresh sound. What are your main inspirations?
I have so many inspirations, but for the country side of me, I love artists such as Luke Bryan, Blake Shelton, Chris Lane, and Darryl Worley. Country is such a fun genre and country shows are always such a great time. People at the shows usually have a drink in their hands, and they are just jamming out not letting anything else get to them and that is what attracted me the most about Country. Don't get me wrong, other genres are the same but Country, in general, is always fun and I personally have always had a blast at every Country show I have attended. So many memories, and that's another thing about it that made me want to put out this kind of song. All my shows I try to make them the best anyone has ever been to, and have that person who attended filled with new memories and so Country really stood out to me when it came to what kind of new songs do I want to put out and also perform. That being said, I always try to do something new with all my projects, because not only does it keep me creative but it also keeps my fans wondering what is next.
Your latest track "Let's Ride" is an example of your unique style. Tell us what's behind this song.
Let's Ride is a song that was inspired after I got home from tour in September 2019, and I was seeing a lot of country shows at the time. I just got back from Country Fan Fest and being at that really inspired me to want to put out a country album, a country album in my own style. So… boom! That's how Let's Ride came about. I had so much fun creating that song and I was so excited for everyone to hear it. The music video was shot by one of my really good friends Hunter Woodward too. Honestly one of my favorite music videos I have put out, and I can't thank him enough for filming it and helping come up with ideas for it.
You are going to release a full-length album, will "Let's Ride" be included? Will the album contain songs of different styles as well?
That's actually a really great question! I don't know yet. I actually have at least three other projects I am working on at the moment. I can tell you this though, there will be a lot of new music coming from me this year with a lot of really grand ideas I have had in my mind. I am excited to show everyone what is next…. Ye haw!
You have been featured on the Tonight Show with Jimmy Fallon, which is great and a sign you are doing the right steps in your career. Can you tell us more about that incredible experience?
Yes!! I can defiantly tell you about that. The Jimmy Fallon moment was amazing for me. It was honestly one of the best nights of my life, and I will never forget it. It all happened one night when I was in LA at a Family of the Year concert which was like a block away from the walk of fame (I forget the venue). So I was at this show, in the crowd, and I look at my phone and my best friend Andy was texting me in all caps "YOOOO HOW DID YOU GET ON JIMMY FALLON?" and I was just confused on what he was meaning. I wasn't sure if he thought the concert I was at that night, was on TV or something, I don't know. So anyway, a few minutes later I am still getting these texts right. I hopped on twitter and that's when I saw that video a girl named Ella recorded and I couldn't believe it. I was so hyped and I went outside of the venue screaming and cheering about it. I was so hyped to the point that I accidentally left the concert I was at, because they wouldn't let me back in cause I was running and screaming. That moment really meant a lot to me, and I couldn't be anymore blessed. I have had a lot of amazing experiences, but that one is one that will remain very important to me forever.
Is there any artist you would like to collaborate with?
Yes, so many. At the moment Lil Aaron, Travis Barker, A Day to Remember, Gold Finger…. The list goes on. So much amazing talent out there, and I know those names I just listed would be so great to work with and we would put together a lot of special stuff.
You have been touring a lot, hopefully, we will see you soon on stage after the situation with COVID-19 will be under control. What do you think will change, if anything will change, in the music industry?
Interesting question, I honestly think the way we treat each other when it comes to shaking hands and being around people may change after this whole pandemic is over. I don't think shaking hands will be a very common thing anymore and being very close to people everywhere might change too. I think for concerts, it will be interesting to see if performers even shake hands with people on stage, or off the stage anymore. I think more people will be cleaner when it comes to always wash your hands and touching objects. Those are my thoughts, but we will have to see.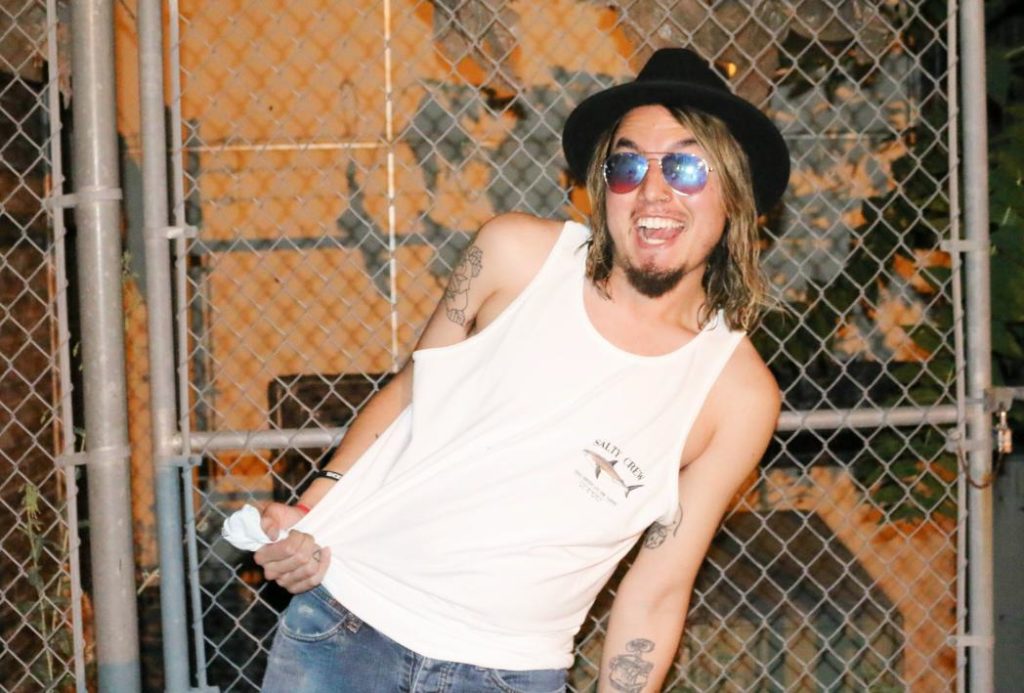 Your talents don't stop at music only. You are also an excellent photographer. How did this passion start?
Great question! I love photography. It actually all began at a very young age, when I was in elementary school and when I used to film skate videos with my friends. We didn't just film skate videos at the time, as we filmed a lot of different content for my YouTube at the time but I also got really into taking photos then too. Now I know what you are thinking, Youtube was a thing back then? Indeed it was. Obviously, it's not like it is now with all the new features and the number of creators putting out content, but Youtube and also Twitter was around when flip phones were still available on the market. So anyways, that is where it all began. I was always into it on the side, but it wasn't until recently I started getting way back into it again. I started shooting photos for my good friend Kosha Dillz at the Sundance Film Festival this year, and then it led to shooting for Wiz Khalifa, Travis Mills, Metro Station, Dashboard Confessional, and many more when I was in LA because I was in LA like every other week. I made a lot of connections working at the radio station, and everyone needs photos done so that helped me out a ton too. I miss doing it, but I will get back onto my feet in no time once all this craziness is over.
Do you think photography and music are related? Do you find inspiration in your pictures when you write music and vice versa?
Yes very! Both photography and music go hand and hand together because photography allows artists to showcase themselves and document their shows. Without the photographs, the artists couldn't show and be like, look I did this! For me personally, it goes very well together because when I am not the one performing, I can still be on that stage or near it, feeling all that energy. They are both related together, more than people think. Photography inspires me because it is another form of creativity.
What are your plans for the future?
This year I planned to move to LA officially. I am there so much and that is something I have always wanted to do. So many of my talented friends are out there and it only made sense. I am there so much and that would be the right step for me. I would still come back to Utah don't get me wrong, but to officially live in LA is what would be right for me. That is my current goal for this year, as well as putting out new music constantly.
It was a big pleasure to have you with us today and thanks for answering all our questions! We wish you all the best for the future and your music!
Thank you so much for having me!! I have had such a great time talking to you and I really appreciate you taking your time to have me here. We will have to link up soon, once this whole pandemic is over. I can't wait to see everyone again. We are going to have such a great time again at all the shows and I couldn't be any more ready. I love you all. Thank you for everything.
Discover more about ONLY1TIPY and his amazing music here!
Share it with your friends!