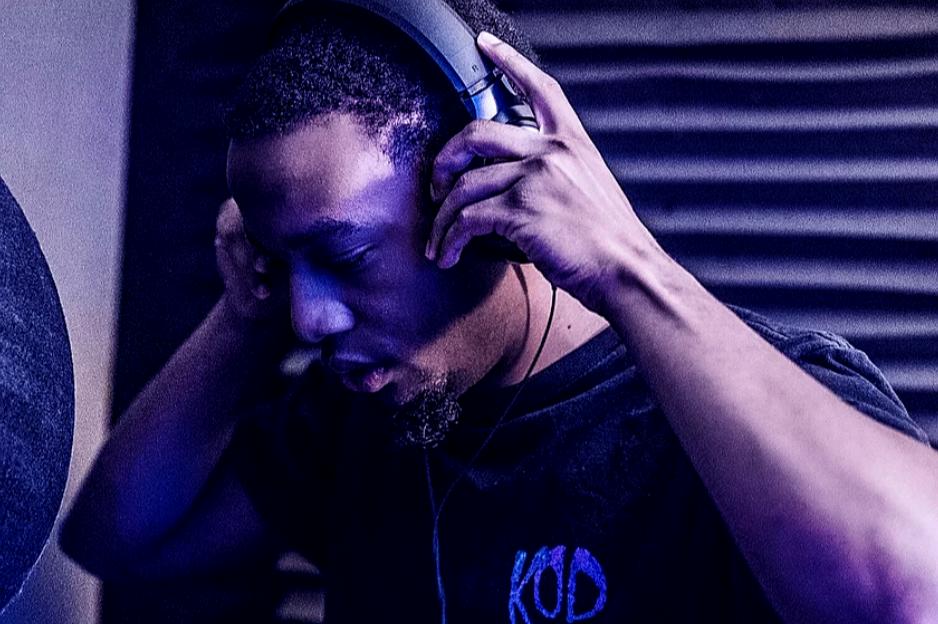 It is always a big pleasure to have the chance to chat with very young and talented artists. Today we had the opportunity to interview Quentin J, and discover more about his new projects and his new single "No Love". Quentin J is a Hip Hop, Rap and R&B singer originally from Beaumont, TX that is gaining a huge following thanks to his unique style and impeccable production!
HERE IS OUR EXCLUSIVE INTERVIEW WITH QUENTIN J!
Hi Quentin, it is a big pleasure to have you here at Planet Singer today! Tell us how it all began for you, when and how did you discover your passion for making music?
I always had a love for music since I was younger I use to stay in my room at age 6/7 listening to Michael Jackson on my CD player.
You are very young and in your genre, there are hundreds of new productions every day. Despite this, your style is unique and very recognizable. You stand out. Can you tell us where you find your inspiration?
I really just like to be me no matter what there's a lot of artists who try to mimic other artist but me I just like to stay original.
Your lyrics are very strong and direct. I would say you are one of the most genuine and honest young talents I heard in the last years. What you think makes a good song nowadays?
I feel a good song comes from experiences, what you go through and how you can implement that in your music. It's all about how you can tell your story through music and make it sound good.
Your phrasing, rhythm and overall vocals are always perfect. Did you train your voice or are you a natural talent?
In high school, I was in musical theatre so I learned a lot of vocal training and warmups but I've always had a natural distinctive sound.
Your new single "No Love" is available on all platforms. Can you tell us more about this track and how did you write it?
Yes. So "No Love" is my new single I actually free-styled the whole song over the beat before I recorded it. I was on a beat site and I ran into the beat from Eem Triplin. And I sent a DM to my engineer Jon saying I have a song I need to record and from there I just went in the studio and laid down the track and the rest is history.
What about the full length? Are you going to release any more music any time soon?
Yes. I plan to release two more singles this year before I drop my album.
Your latest works sound great, you put a lot of work on both the artistic and production aspects of your music. Do you take care of everything, or do you collaborate with other producers and musicians?
So, I bought a lot of beats before I ever released a song and I have so many but I'm more into creating from scratch now but my engineer I met him a while back and he's also an artist with his own record label, and my first time in the studio I knocked it out with some pointers from him, but all my lyrics I wrote or free-styled myself.
You are an independent artist and you started your record label named Power J Sounds Entertainment. Are you going to open the door also to other artists' music and produce them too in the future?
At a point in my career I would love to help and find the next big artist whether it's under Power J Sounds or another label I create.
The situation for live shows is pretty bad due to the Corona Virus epidemic. Everything has been canceled. Are you going to bring your new music on stage when everything will get back to normal?
Of course. As soon as this turns over I'm going harder than ever with shows and touring.
If you could choose one song from another artist that would represent you, which track would you choose and why?
Hmm I'll say Rod Wave – Heart On Ice haha "hearts been broke so many times, is don't know what to believe".
What are your plans for the future?
I really plan to get into real estate in the future, and open a few companies.
 It was a big pleasure to have the chance to know more about your music Quentin, we can't wait to listen to your future tracks. In the meantime, we wish you all the best for your music career!
Thanks for having me, the pleasure is all mine. Make sure y'all go stream my new single "No Love" out on all platforms!
Discover more about Quentin J and his amazing music here!
Share it with your friends!