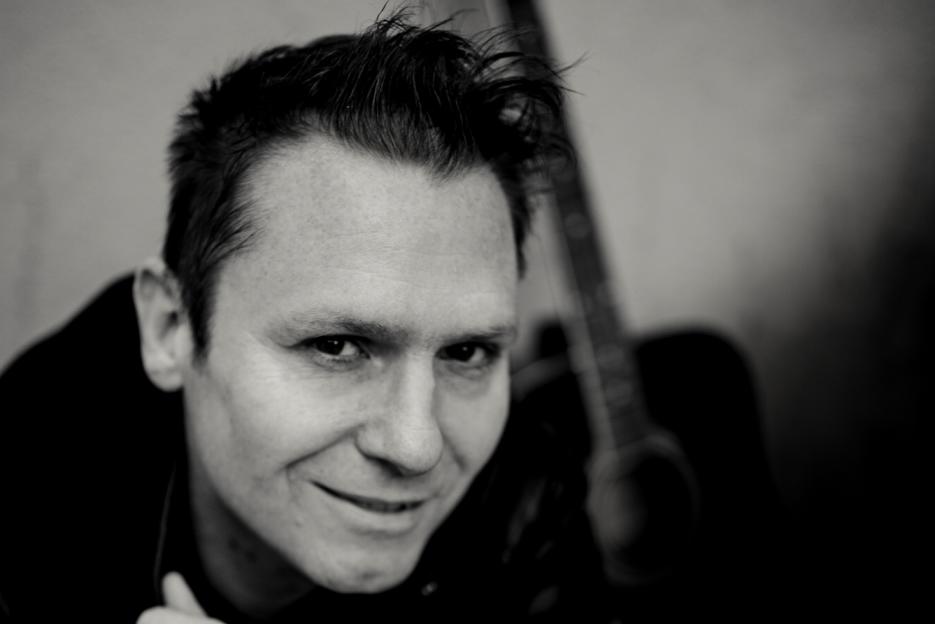 The beauty of music doesn't reside in its rhythm or style. There is much more behind an artist's creation, especially when it comes to music that genuinely goes straight to the listeners' hearts. When artists give total freedom to their talent, their music finds its apex, breaking the limits of distance, genre, and style. Artists like Tom Gorsich prove that, when music is free from preconstructed barriers, it can change the perception of our reality and ourselves, digging into our emotions and memories and turning a simple track into a life experience. Today, at Planet Singer, we have the great pleasure to listen to some of this talented artist's music, emotional, intense, engaging songs that make Tom Gorsich's music stand out!
Tom Gorsich is a talented producer, songwriter, musician, and much more. Gifted with a natural instinct for music, Tom shapes his sound incorporating in his music sonorities that span from indie-pop to rock music, including all those modern vibes that make his style appealing, captivating, and intense! Countless international collaboration and a 25 years career make this talented creative an example of an artist who knows how to evolve, grow, and experiment, still keeping a strong artistic identity and uniqueness!
The first song we want to share with you is "Dancing With a Demon," an intriguing track featuring talented singer-songwriter Jason Brownlow behind the microphone. Tom's artistic vision is clear in this song, catchy rhythm, and a clean arrangement frame Jason's voice perfectly, enriching his interpretation of the powerful lyrics he wrote, delivering an excellent performance! Brownlow's voice is rich and always on point, while the base is perfectly balanced, leaving space to the melody, thanks to a stellar production work!
"Always Say My Name," feat talented singer Debbiah, is one of those songs everyone deserves to listen to! The incredible songwriting, beautiful melodies, and emotional crescendo of this song are just magical. Waritsara's electric violin playing supports the whole composition, creating suggestive melodic architecture, while Debbiah's outstanding interpretation captures the listeners' attention from the first note to the last one! Baker's guitar solo gives that extra harmonic boost to this masterpiece of modern music! Such a great track!
Another song that captured our attention is "Picture On The Wall" feat talented singer-songwriter Frannie El, also the author of the beautiful lyrics. In this track, starting from the very beginning, we can feel a different side of Tom's music with a track that takes the best vibes of 90's pop music, with the modern arrangement and unique twist that make Gorsich's music so unique. The fantastic vocals and the excellent sound choices make the song flow smoothly from start to finish, leaving the listener in awe!
Another song, another artistic dimension; in his "Goodbye Michelle," Tom Gorsich catapults us towards some exciting Latin America oriented sonorities revisited in a catchy and personal way. The chilled-beach vibes of the track and the fantastic arrangement give the song that extra push. Talented singer, songwriter, and musician Brandon Kirkham is the author of the lyrics and also plays the keyboards on the track, contributing with his gifted voice and artistic skills to the intriguing blend of sonorities that make this track stand out!
We conclude our journey among Tom's creations with the super catchy country vibes of "I Can't Remember Sh!t," an irreverent and fun song that will keep you engaged from start to finish. The folk sonorities and intriguing lyrics, supported by the chorus's memorable vocal melodies, make this track one of 2020's best tracks in this genre! "I Can't Remember Sh!t" is the result of Tom's collaboration with brilliant artists such as Daniel R. Diaz, Audrey McDonald (Vocals), and John Heavern, co-author of the fantastic lyrics with Tom Gorsich. Tom Gorsich is such a creative artist who invests in his art and collaborates with talents worldwide. His music gives hopes to the contemporary music scene with songs that entertain and go straight to the hearts of the listeners, and we can't wait for his next release, and hopefully, a full-length album!
Check the links below, discover more about Tom Gorsich and his music, and don't forget to add his track to your favorite playlists!
Learn Singing, Piano and learn how to MAKE MONEY with your Music! Check these out!