Today we had the big opportunity to interview a very interesting and unique artist. Singer and songwriter Amalia Kadis, is out with a new single "Goodbye" ft REDD and strong of the great results of the first release "Dry Under The Sun", she is ready to climb the charts with her music! Great beat, outstanding vocals, and incredible production!
Here it is, our exclusive interview with AMALIA KADIS!
Hi Amalia, thanks a lot for being here today at Planet Singer. You are a very talented artist, with a very fine musical taste. Let's go back to where it all began. How did you discover your passion for music and singing?
Hi, thanks though I'm excited to be here today. So, a straight answer to your question… I am actually not sure when that I discovered about this singing passion but I listen to music a lot. Music has been my life.. the moment I'm happy, sad .. whatever feeling I go crazy on music and turn the volume up. Just listening to whatever the vibes tell me at that time. I dance to it, cry to it. And yeah, music has been my part since I was teen. Like joining some bands for hobbies and stuff.
Your voice has a unique sound and your style is very recognizable, this is a gift that only a big artist has. What is the relationship with your voice and did you study with a professional vocal coach or are you a natural singer?
Seriously? That's too much to say though. But well I call it complements, but I am a natural. I needed to improve but couldn't take the time so far.
What are your main inspirations?
I'm not sure actually. I listen to some big artists and I think they're all awesome. Of course, everybody has different types of voices. Could be low, high, hit the note whatever. But They all have their amazingness together with performance and so they all inspire me (LOL).
Your single "Dry Under The Sun" has all the number to become a HIT, the production is great and your performance behind the microphone is outstanding. Can you tell us more about this track?
It was a bit stressful during the recording. I couldn't follow the notes but we finished everything in one day and on the next day we put it in the stores. So I guess it was a bit rough for all of us. I wrote the lyric at night when I was alone, traveled to my past and think about how happy and grateful I am to be where I am right now. So basically I was writing my feeling.
You are going to release two new singles very soon, we can't wait to hear them. Are you planning to release also a full-length album for this 2020?
That is the plan and we're working on it. It's still surprising. I can't really talk about it yet.
The Coronavirus pandemic has hit very hard all the music industry. Many tours and festivals have been canceled and many artists are trying to find new ways to promote their music. What do you think is going to change in the future?
Wow, that's deep. Hmmm.. what to say though I actually was doing some projects before the pandemic. And all postponed in the halfway. So this is why I am releasing some music without video music because it's what we only could do during home isolation. We're all working from home. And I think the future is about connections. How important connections are to stay connected with people, with family we couldn't see, friends we couldn't meet. Really thankful to the technology. We have good connections, good technology but we need a better one. Technology is crazy, we're hundreds of miles away and we're still connected to each other. Well, I actually don't know what I'm talking about and what future brings. But for sure we need to connect to people even though just through internet/technology.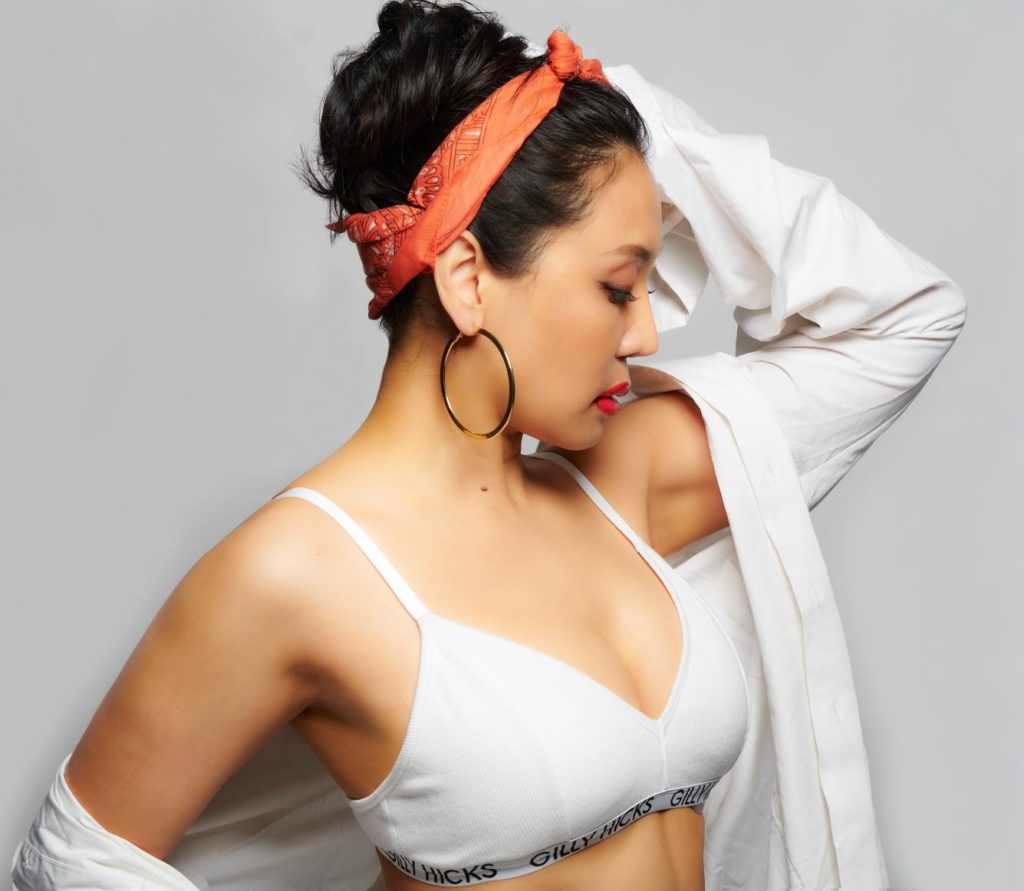 You are an experienced performer and your style is unique. If you could choose an artist for a duet, who would you like to share a song and the stage with?
Yes I do, but hahaha, hmm I don't know! Too big to dream so I'll just keep it myself.
The beat and arrangement of "Dry Under The Sun" are incredible. Can you reveal your creative process? How important is it to have the perfect team to help you with your artistic ideas?
We're all working online to pick the beats how we want it, and so the artworks, etc. But we're all in the team and want what's the best and it works well.
Your other single "Goodbye" featuring REDD will be out this 20tht of April. Can you tell us more about this new single?
Still connected to what I felt in the past and that I feel really good about myself nowadays. This one is more about the beats though. So I wrote it while dancing LOL It's already out on the stores, go and check yourself haha.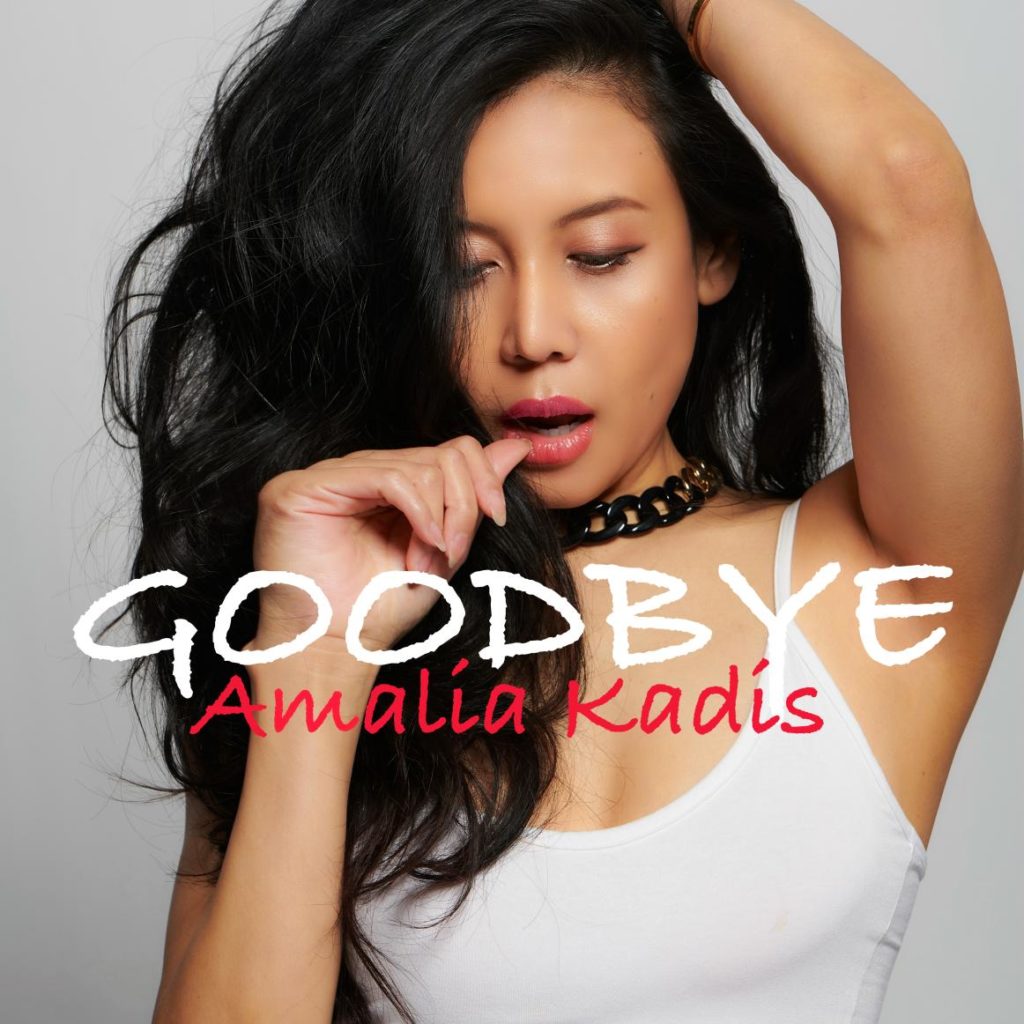 What are your plans for the future?
Making music, keep releasing, I don't know what else to do. Other things are about humanity and voluntary and stuff but I won't mention it here.
Amalia, it was a very big pleasure to have a chat with you, thanks a lot for this interview. We wish you all the best for your new singles and for your music!
Thank you very much. I hope to have another chance to chit chat with you again.
Discover more about Amalia Kadis and her amazing music here!
Share it with your friends!