In the overcrowded and often frenetic nowadays music scene, it is becoming tough to find artists that have something to say. While most of them focus on the numbers of views, streams, and following the mainstream platform's rules, there are still artists that have a real connection with their music, creating songs that inspire and tell stories of real-life experiences thought great melodies and lyrics. Thanks to artists like Dice Slimberg, we can appreciate music that matters. Today we have the great pleasure of listening to his latest single "No More," an engaging track that shows the incredible maturity of an artist ready for a bigger stage of his music career.
Dice Slimberg is a talented rapper, Hip-Hop artist, and songwriter originally from Philadelphia. Gifted with a strong musical instinct and natural songwriting skills, Dice shaped his sound, incorporating the vibes of legends such as Jay-Z and Nas into his sound, creating a perfect blend of the classic and modern wave Hip-Hop. With a strong focus on the lyrics, Dice's approach is raw and direct, as real Hip-Hop is meant to be, without any compromises!
"No More" follows the success of Dice Slimberg's previous single "Make Dollars," "Purgatory," and "Pine Oil Heaven," revealing another side of this incredible artist. Versatile and experimental, Dice contributes to the new generation of Hip-Hop with his unique sound, intense musicality, and a unique sense of rhythm that makes his rapping always effective and genuine!
Just like in tracks such as "Purgatory," the incredible beat and the fresh arrangement sustain Dice's outstanding performance behind the microphone making the track flow smoothly from start to finish. The lyrics are raw, direct, and honest, proof of this talented artist's originality and his ability to interpret every word with charisma and endless stamina make this track a true masterpiece of modern Hip-Hop.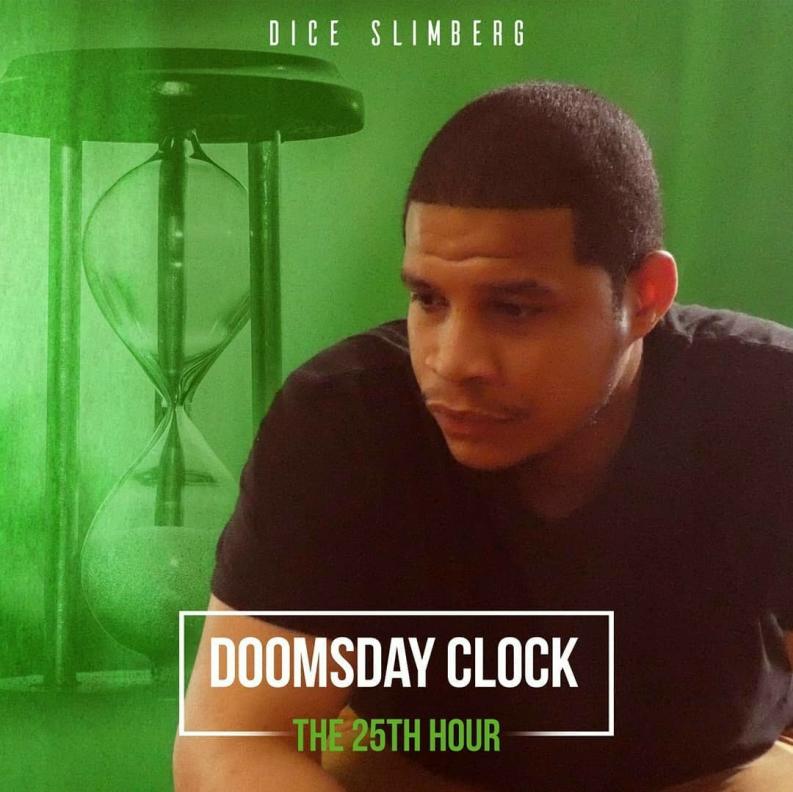 Great production and fantastic arrangement make Dice Slimberg's songs unique and timeless; his approach is personal and straightforward. His rapping is engaging and dynamic, making the track enjoyable from start to finish! Dice Slimberg is one of those artists that stands out of the crowd, and we can't wait for his next releases, and hopefully, a full-length album soon!
Check the links below and discover more about Dice Slimberg and his music, and don't forget to add his tracks to your favorite playlists!
Share it with your friends!