Mystic Fog Garden's single "Back at the Farm" is a soulful and inspiring track!
Mystic Fog Garden's new single "Back at the Farm" is a true gem that combines brilliant songwriting, outstanding performance, and meaningful lyrics!
Today, at Planet Singer, we have the great pleasure of discovering more about Mystic Fog Garden with an exclusive interview with John Ketelhut, Singer Songwriter for MFG since 1986!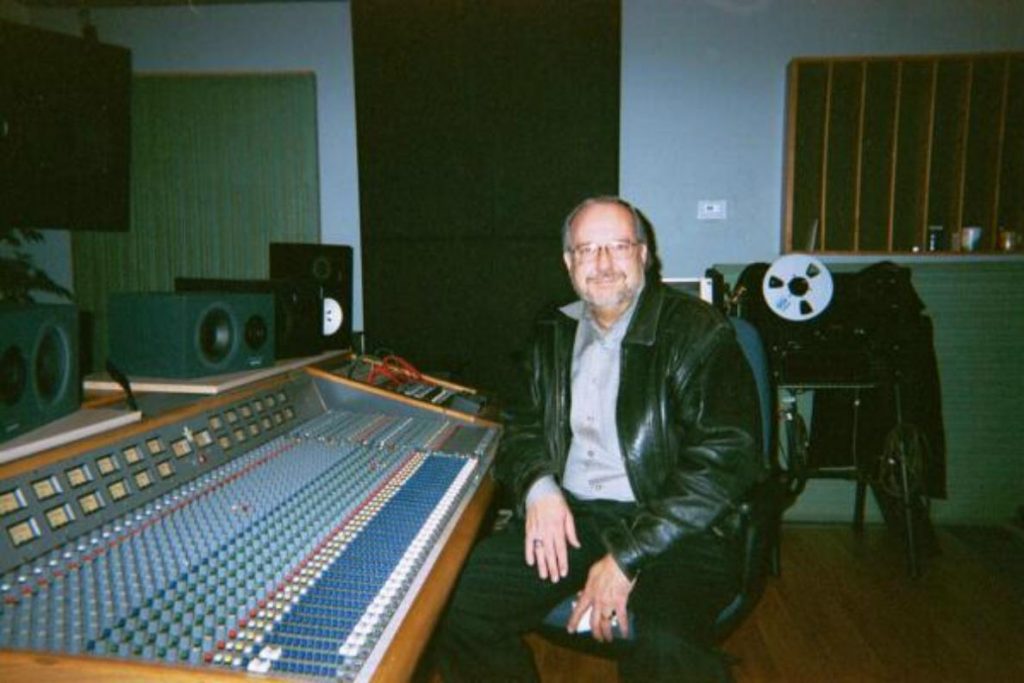 Hi John, thanks a lot for being with us today at Planet Singer! Your work with Mystic Fog Garden is inspiring, motivating, and uplifting. Your latest single is proof of your fantastic work, creating music and delivering meaningful releases to your listeners! We are thrilled to know more about you and Mystic Fog Garden, so let's start with the very beginning. When did you discover your passion for music?
Thank you, Planet Singer, for existing; there's no other site that cares for singers as you, so thank you for allowing me to explain my path. I feel passion and music or making music or trying to make music is just life to me; it's an everyday natural thing. I remember my mother telling me, "When you were a baby, I would put you on the kitchen floor with pots and pans and a wooden spoon, and you would play all day." I remember another thing my mom said, "When I sang, you would put your hands over your ears and say, STOP SINGING." Yes, I was a cruel baby, but it sounded like Edith Bunker; her singing voice embarrassed me and hurt my ears. As time went on, she dismissed my pleas to STOP SINGING by saying, "No, I'm going to sing."
When and how did the Mystic Fog Garden project come to life?
I needed an audio resume to attend a new producer program at Los Angles Recording Workshop LARW in early 1986. As an Alumni, I was eager to step away from tracking and be a producer; it just felt natural to take control. I started to look for talent locally; a neighbor was having a weekend party out in the country using his barn as a music venue. I was there specifically to see if I could approach the band if they were good and offer my services to record them. After listening to them, it became apparent the Bass amp was mic'ed in the wrong place. At a break in their set, I approached them and talked a little, specifically to the Bass player, and was showing him how to mic the Bass amp, and while bent over, he hit me in the head with the bass guitar head. I thought the tuner peg went through my skull, and I was bleeding, it wasn't, but I got a huge bump and a lesson. I told my brother-in-law, "look, man, I'm not having luck with finding anyone. I want to spend money on recording for my project. Would you help". Fortunately, after educating him that a recording studio isn't a scary place, he agreed. I have a picture of us in the den of his house when we started out, which my sister took. Children's toys thrown about, the dog on the patio looking in, and I and Bob on bar stool chairs huddled around a cassette recorder working over lead and rhythm patterns. Wonderful memories; it takes the ego out of being a producer when you realize, if you want to make music, you have to know all aspects of recording.
Let's talk about "Back at the Farm." What a great new single! This song shows your incredible craft and artistry, engaging and captivating from the first note to the last. Can you tell us more about it?
Yes, The song was originally recorded at a small and cluttered studio in West Sacramento in 2001. I played the demo song for several people, and one said, "Sounds like Paul McCartney". You would think if someone told you your song sounds like Paul McCartney, you'd be impressed, but I wasn't. It only took one person to say that for me not to be happy with the song anymore, and I book shelved it until I recorded Wicked Hillbillys Album 2006. I recorded "Back at the Farm" with a producer instead of me being the Producer. His perspective and talent were more structured than mine. Although the song didn't make the cut on the album because I had a similar theme song called "Old River Road" on the album.
Can you reveal what your creative process is? How does your music come to life?
I will tell you something, and I hope more of you can tell me if you have the same experiences. Over 50% of my songs came from dreams. Most of the time, I had less than a minute of time after waking up to write it down and grab my guitar and turn on my Korg 4-track cassette recorder. Music coming to life was easy after that, I had a chorus piece or a beat or a verse to start with. Anyway, MYSTIC FOG GARDEN means, "Picking sounds out of Dreamland." 
Fantastic! Your songwriting style is unique. What are your main influences?
1967 in Oildale, California, my dad would take all 5 of us kids down to Foster Freeze, a burger and fries place, on Saturday Nights. We would listen to Merle Haggard, Buck Owens, and others playing at the Blackboard Night Club blasting loud from across the street. My dad tried to play steel guitar; according to my mom, she said, "He sold my accordion at the pawn shop because he said it would make me flat chested, but then he bought this steel guitar that he can't play." My dad fantasized about playing in a band; it was most evident when he would play drums at the dinner table or on plates, even breaking chips off the dishes. My mom would get pissed at him for breaking her dishes, I thought it was kinda scary to watch and shrapnel flying off my plate being used as his cymbal on his dinner table drum kit. Sounds crazy, I know. It gets worse.
Exclusive Interview with talented singer songwriter John Ketelhut!
Great music and great production make your new single stand out. How important is it for you to work with the right team in the studio?
The right team is what I research out before even contacting a session player, engineer, mix, or master. In a perfect world, they would have experience in the song and instruments that you have in your head. Recording gear and style are important, how much they influence you during the process is the most stressful. Recording can cause arguing; in my case, most people that I find are so passionate about their art, they become inflexible.
Exclusive Interview with talented singer songwriter John Ketelhut!
Songs like "Back at the Farm" carry an intense meaning where positivity is key. Where do you find your inspiration?
The other 50% of my songs come from personal experiences, for example, the song on Wicked Hillbillys Album, "I'm Over You." It's a dark rock blues song about my divorce from my one and only wife in 1986. I wrote it then, but like a stew in the fridge, it marinated over time and evolved into what you hear on the album recorded in 2006. So, The whole Wicked Hillbillys Album is about Man's indiscretion about the creator in creation; you see, a man can't see his ego or how to live in peace with himself. I am at peace naturally, but there's still a part of me Wanting and Desiring that sets off Cause and Effect in this Causation Laybrith… I move like a ninja, mindful of my thoughts and intentions, and being a hermit helps reduce others' intention toward you for a reaction… I hope I didn't open up too much, but I figure I won't have an opportunity to interview again.
Everything is vibration, and knowing how different frequencies interact with us is fundamental for us. Your voice in "Back at the Farm" resonates especially in D4, with a frequency of 300Hz. Can you tell us more about it?
Finding your true voice is helpful. I went to a vocal coach after a recording engineer started to use an octivator on my vocals and said, "You need it to stay in pitch." This was another one of those arguments you might find yourself in. I went to Bobby Zoppia, a professional vocal coach in Sacramento, California. He attested that I still have Perfect Pitch. I took it back to the engineer; then, he started to listen to me and back off on the reverb and watery vocals. Back to the Farm was pre-fight and wasn't released due to the nature of not being able to hear my 3 part harmony and only the lead being pushed hard to the front… As a harmony singer, most all my songs are dub tracked in harmony, just like the Beatles did. As far as sound science, I am still learning feelings and emotions through sound. I do remain an innocent and positive spirit.
If you could collaborate with some of the artists who influenced you the most, who would you like to share a song or the stage with?
That's a hard question. Each and every person is so unique, and you get to know that person while playing with them at an emotional level. I usually have a session player come into the recording process, and we don't play live. I cant really answer that question.
Mystic Fog Garden's journey began in 1986. Music has changed a lot during the past decades, yet meaningful music still finds its way to the listeners, defeating temporary trends and time. What do you think about the contemporary music scene?
I will explain it with a true story. 1986 I was recording in Buck Owens studio with Rick Davis as my engineer. It's the Rick Davis that died from complications of a stroke, and Jonathan Davis, of Korn, Father. I met Jonathan when he was 5 or 6 years old and was running around the studio when I was recording Mystic Fog Garden, Fog on the Windshield Album. Rick helped me open up my diaphragm and sing straight up overhead and into the mic. Now Jonathan was in the booth and watching this while I sang "No Rights No Rules," my blues song. I can't help think that I influenced Jonathan, but his Dad, Rick, said, "We got him a vocal coach at sony records before an album or Korn was ever contrived." I miss Rick, as he became a family friend, like a musical uncle, talented electric piano player, and music store owner. I can send a picture of Rick, where you can take off his face and glue it onto his son Jonathan… it's an exact replicate, hahhaaaaahhaa. Korn was on the top Spotify list last week, August 2022; they have been at it for 30 years. I am not qualified to speak on trends; I don't even know what tik tok is. Mystic Fog Garden Journey is a path of inner self in the mirror of personal experiences or dreamland songs. I'm not trying to play to a trend, and I am not playing and recording to make a living wage at it.
If you could give a piece of advice to those artists who are just starting their music path, what would you say to them?
Don't try to be something that you are not.
What are your plans for the future?
I am a songwriter, so every day, I work on something. Currently, I am working on a dual representation of the house. The house as a spirit and a physical house with many rooms. 
That sounds fascinating! John, it was such a pleasure having you with us today! Is there anything you would like to say to our readers and your fans?
Yes, I would be happy to be a part of Planet Singer and share your singing.
Check the links below, discover more about Mystic Fog Garden and their music, and don't forget to add their tracks to your favorite playlists!
Learn Singing, Piano and learn how to MAKE MONEY with your Music! Check these out!