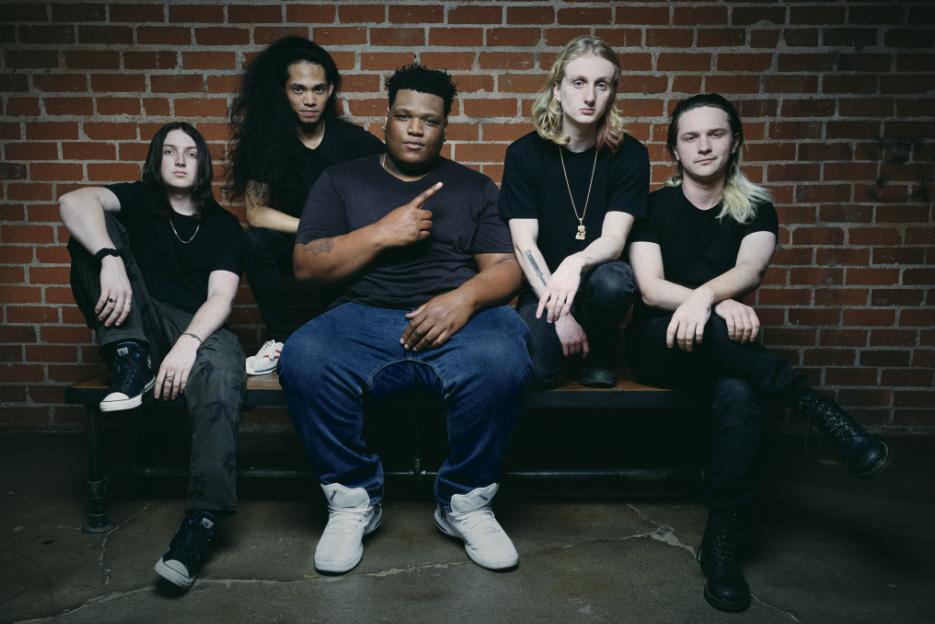 LOVE GHOST – "I'll Be Fine" Exclusive Review!
Sometimes it is hard to put into words what music can transmit, the feeling, and the emotion that it can wake up in our minds. Some songs shouldn't be explained, and Love Ghost's latest single "I'll Be Fine" is one of those, so today at Planet Singer we will try to describe one of the best tracks of this 2020 so far.
Let's start with the basics. Love Ghost is a rock band based in L.A. with a unique sound and an incredible charisma.  These five guys have been playing together and writing music since Junior High, and despite their young age their songs are extremely powerful and their command of the stage is outstanding. Their music brought them to play on international stages, Ireland, Japan, Ecuador, just to name a few.
"I'll Be Fine" is a time machine. Once you push play you find yourself back to the 90s, when rock, alternative, and rap were still free from the mainstream circus, and they were honest and made no compromises. Love Ghost recorded this track before the Coronavirus crisis, bringing light on some of the taboos society is still afraid to face.
"I'll Be Fine" is a track that digs into the inner fears, that dark loneliness that often becomes a mental disorder. The powerful lyrics flow smoothly thanks to Finnegan Bell's outstanding performance behind the microphone, his warm voice and the ethereal vocal effects give to the track the perfect sound. Supporting Finnegan we find an incredible beat that brings freshness and a modern touch to the whole song thanks also to the incredible job and sound research of Cory Batchler at the keyboards.
Finally, the guitars are back! Daniel Alcala's and Bell's guitars sound BIG! The strong riffs and melody lines are always on point and never intrusive, everything is balanced thanks to an incredible production and mixing work. A big Bravo to the sound engineer and everyone who worked on this recording for the fantastic job done on this track! Supporting the whole melody we find the incredible rhythmic section, with Ryan Stevens at the bass and Samson Young at the drums, that together are the metronomic and unstoppable engine of the band!
Love Ghost's music surrounds you like a comfortable mist, a fog where the only thing you can see is your deepest thoughts. Sit back and enjoy the journey cause these five guys are gonna take you far away!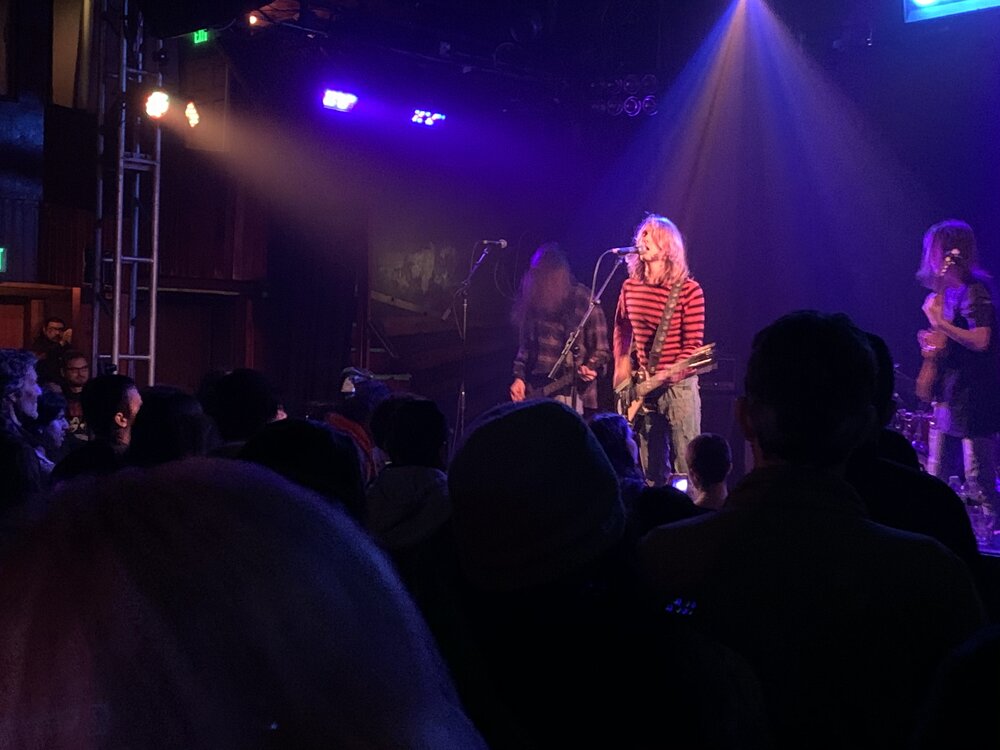 Check the links below to discover more about Love Ghost's music, and don't forget to add their tracks to your favorite playlists!
BIO:
Love Ghost is an L.A based rock band. Their new single "Let It All Burn" can be found on the official Spotify "New Noise" playlist, the Apple Music official "Breaking Hard Rock" and "Fresh Blood" playlists,  and many, many others. Rawckus Magazine writes: "There's something cruelly superior about "Let It All Burn" and Love Ghost, a piercing edginess replete with vast primitive power. Love Ghost is a band to keep an eye on." From Staccatofy: "With robust frontman attitude and pipes, Love Ghost is a post-millennial band that is also making guitars matter again." The band consists of Finnegan Bell (guitar and lead vocals), Ryan Stevens (bass and background vocals), Samson Young (drums and background vocals), Daniel Alcala (guitar) and Cory Batchler (keyboards). They are currently working on a new album with legendary producer Danny Saber (The Rolling Stones, U2, David Bowie, Marilyn Manson, etc.). In 2019 they have toured Ireland (playing Whelan's, Crane Lane and Roisin Dubh-amongst others), Japan (11 shows in Tokyo, Osaka, Kobe and Kyoto), and were one of the mainstage bands at Festivalfff in Ambato, Ecuador. Love Ghost has won numerous awards including Best Alternative Rock Band (Hollywood Music in Media Award), The Jean Luc Goddard Award (a yearly award from Cult Critic Magazine), and awards from over 30 film festivals around the world for their music videos. The band has opened for Buckcherry, Berlin, Smash Mouth, The Young Dubliners, The Tubes, Fuel, and Irish singer/songwriter Mundy. Love Ghost has played in Tar Fest, The Our Life Festival, Make Music Pasadena and Echo Park Rising. They have been the opening act for Irish singer-songwriter Mundy, Smash Mouth, Fuel, The Young Dubliners, Buckcherry, Berlin, Ozomatli and The Tubes. Their performance of "Forgive Me" on Balcony TV is currently the number 1 voted video of all-time. They were named in Music Connection's Hot 100 Unsigned Bands.
Share it with your friends!