Fierce, intense, engaging, these are just a few words that can describe artists like Maryon and her music. In the overcrowded, frenetic, and extremely competitive nowadays music scene, it is every day harder to find artists who really stand out from the crowd. In general, it is hard to find great songwriters, producers, and performers who can contribute positively to the industry. When all these skills combine in one single person, the result is truly extraordinary. Maryon is a rare talent whose music and artistic maturity are the golden ticket for a successful music career. Today, at Planet Singer, we have the great pleasure of listening to her single, "Hustler," an excellent release that marks a fundamental chapter in this incredible artist's musical journey.
Originally from Calarasi, Italy, Maryon is a London-based talented singer, songwriter, recording artist, and creative. Gifted with a warm and soulful voice, exceptional songwriting skills, and an excellent taste for melody, Maryon moved to London when she was just 18 and soon gained the attention of people within the industry. Creative and artistically prolific, she wrote for other artists for several years, shaping herself and her music to the incredible artist we have the pleasure of listening to now. After an excellent first single, "You," released in 2017, Maryon is back, stronger than before, with her official debut release, "Hustler," a song that brings light on the frustrations of being an ambitious female songwriter in a male-dominated industry.
"Hustler" is a fantastic release that opens up a brand new chapter in Maryon's music career. Starting with a chilled yet captivating intro, the whistle tone and the soft synth's sounds introduce us to the first verse, where Maryon's incredible voice catapults us into her world! Memorable melodies rule the whole song, floating from verse to chorus and vice versa in a continuous stream of energy, stealing the listeners' attention thanks to Maryon's outstanding performance behind the microphone. The exceptional arrangement and top-level production enrich the dynamic and modern songwriting, making the track flow smoothly from start to finish. Brilliant recalls of the intro's whistle parts in the track's bridge give a sense of wholeness, continuity, and movement! Well done!
"Hustler" is much more than a song; it is a real anthem for all those artists whose talent is often not recognized due to gender, social background. A manifest that screams loud the artist's personal and artistic independence, a talent with a clear vision of who she is and the direction she wants her music to go. Maryon, despite her young age, is undoubtedly ready for a big step forward in her music career, strong of exceptional songwriting skills, terrific vocal presence, and artistic maturity that makes her stand out from the crowd. "Hustler" is an excellent release, and we can't wait for Maryon's next release, and hopefully, a full-length release soon!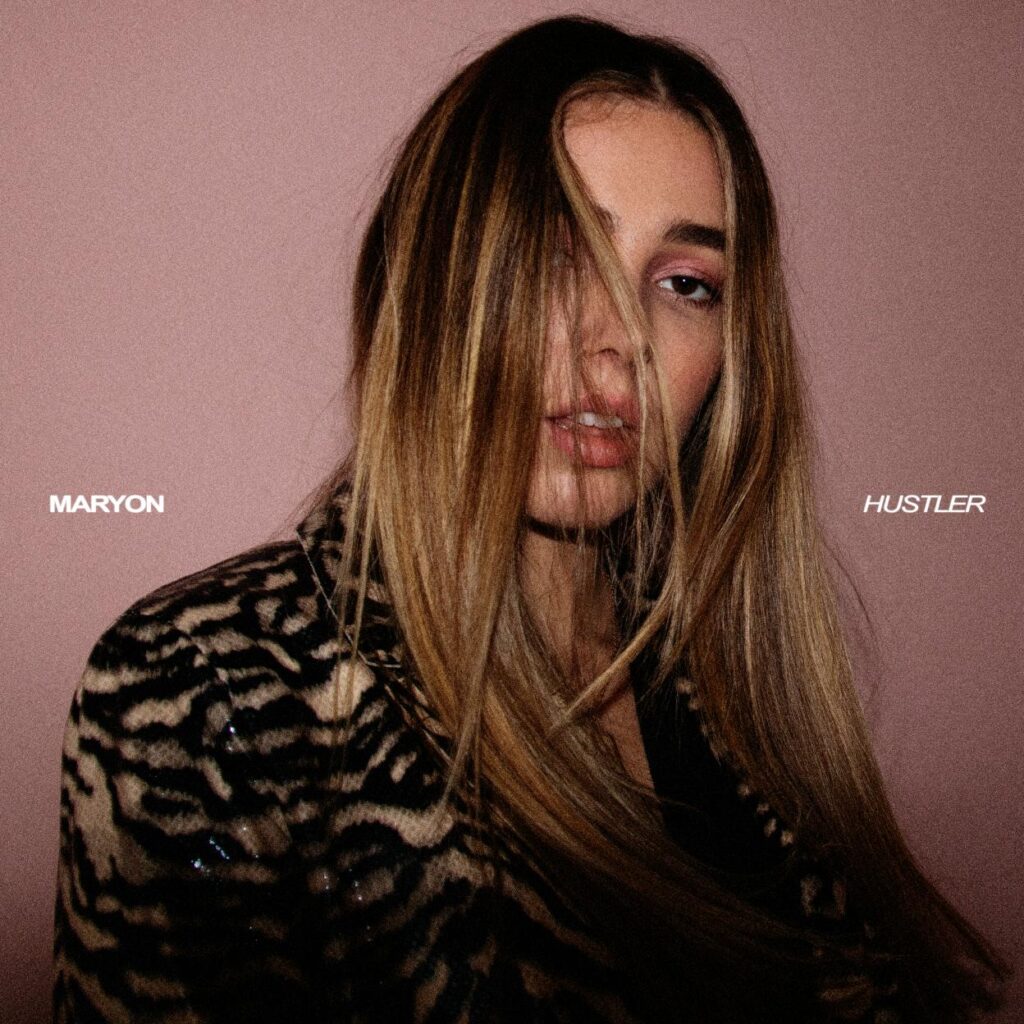 Check the links below, discover more about Maryon and her music, and don't forget to add her tracks to your favorite playlists!
Bio:
Born in Calarasi and raised in Italy, Maryon fought her parents to pursue a career in music. After being told to focus on other activities as a kid, Maryon found a way to take singing lessons without her parents' knowledge. At 18-years-old, her parents pushed her to continue her education at university. She moved to London to study languages but secretly switched to music.
She quickly immersed herself in the London music scene, first writing music with friends but soon gaining the attention of people within the industry. For the last four years, she's written in London, LA, and Paris, working with The Stereotypes, Pam Sheyne, Aaron Forbes, Martin Luke Brown, Adj Buffon, and Gez O'Connell to find and perfect her sound.
Share it with your friends!