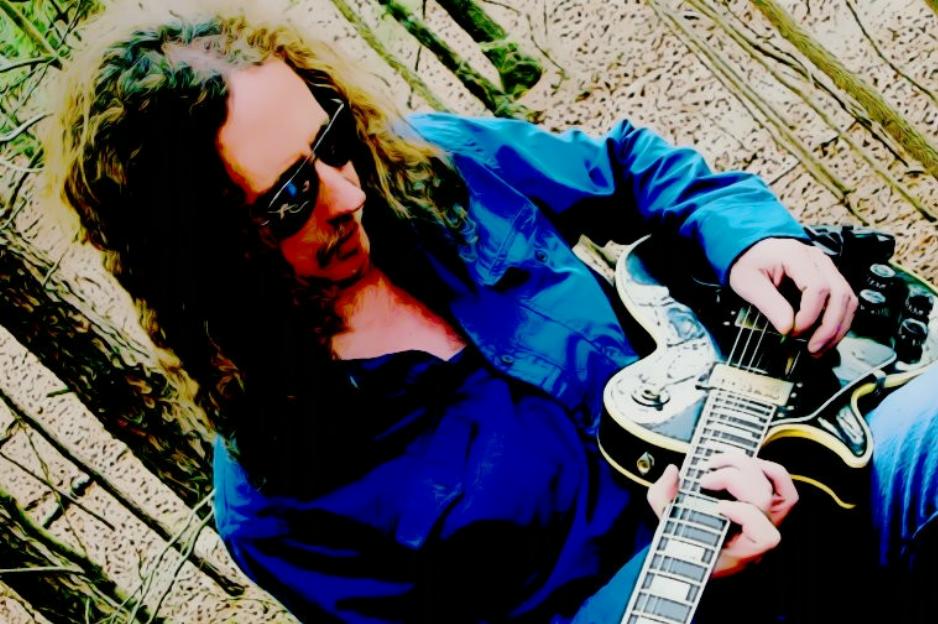 Today we had the big pleasure to have the chance to interview a true real artist, Mr. Blue Roads took the time to answer some questions about his incredible career, and most importantly about his present and future projects!
Lead Guitarist Mr. Blue Roads performs Rich Southern Rock with Southern Outlaw vocal. Song Writer and Poet, his songs reflect life from the bottom up. His performances are enjoyed and remembered across the USA and Europe. His sessions with multiple giants in the Nashville music industry, include Faith Hill, Vince Gill, Dolly, Loretta, Waylon, Willie, Leon Russel, Randy Travis, and even Keith Richards and Jackson Brown to name a few. Touring worldwide with Country Royalty George Jones and touring the Country with Clarence Carter he developed a tornado of Southern Expression mixing Blues, Southern Rock with an Old School Out Law Style. His credits on many CD's with great artists including George Jones and "Country Queen" Tammy Wynette including the last CD together titled "One". Blue Roads is a true seasoned Pro and Full-time musician in the music industry. Starting with his first band "Hard Times" on Atlanta Cable 5 nights a week as the House band on a Late Night Talk Show for three years performing Rock turned the wheels in motion and leap to Nashville with George Jones, loving music and writing songs, performing with his favorite Left-handed Black Les Paul, and with influences like Elvis Presley, Jerry Lee Lewis Chuck Berry and Southern Rock, Kings the Allman Brothers, Lynyrd Skynyrd, Allen Collins' Rock Guitarist Johnny Winter, Jimmy Page, Jimi Hendrix, and others. Country Out Law Legends Johnny Cash, Merle, Waylon, Willie, David Allen Coe, Chris Christopherson, George Jones and Hank Sr.plus Blues like Fav's Muddy Waters, BB King, Clarence Carter, and so many others. Blue Road is a gifted artist, songwriter, singer and lead lefty guitarist showman with a powerful presence touring across the USA. He is the "Home Grown Atlanta Music Icon". Blue Roads, showing what he and the South are producing today mixing Southern Rock, Outlaw and flavored Blues in a modern jam presence. Living and writing music from the bottom up.

"The Best Music Comes From The Bottom Up"

MBR (Mr Blue Roads)
Here it is! Our interview with the one and only Mr. Blue Roads!
Mr. Blue Roads it is a big pleasure to have you here today at Planet Singer! Let's start talking about your music. How did you discover your passion and talent? When and how did you start your music journey?
I was 15 and outside playing guitar when I found the Blues Scale. I thought "Now I can play Lead Guitar" It was phenomenal. We played The Rock Showcase in Atlanta. We were "The Mulls" I was 16. We opened for "Public Enemy."( (an earlier band of the same name that was touring) We got screwed over & lied to at every turn. Our drummer's girlfriend was supposed to record the show. She pushed the button to record but had, no idea she was being recorded flirting with a guy at her table.so the whole conversation was recorded with our music in the background. Frank then 17 & the drummer AKA Grand Pa – cause he acted like an old man since 4th grade, got so angry he busted the recorder in a tantrum. We got paid well that night so we took the money & recorded in-studio, our 1st time in the studio. The sound was great. The next day I quit my job & decided I'm to be a music artist. I have never looked back.
You collaborate with some of the greatest artists in the Country and Rock music scene. How does it feel to share the stage and the studio with some of the biggest names in the industry?
I felt Blessed & Stressed, When Leon Russell called me over by his white grand piano with his teleprompter built into it, wearing his white top hat, suit, and sunglasses, Leon looked at me saying in his unique Leon Russel voice, tapping his finger to his head "The Mind Goes." James Burton (Elvis Presley's guitar player) &, Mark Knopfler (one of the best guitarists in the world.) where there. It was an honor. After Leon's joking yet serious words I could be myself.
Which artist would you like to collaborate with in the future?
I'd love to collaborate with Bob Dylan, we keep the same hours.
Your talent as a songwriter and musician is just outstanding, where do you find your inspiration?
Real-life experiences are an inspiration. Anything & Everything, I can write all day long, no problem. "The best music comes from the bottom up." Real hardcore sacrifice, that's what made the greats.
If you could choose one song that represents you the most, which song would you pick?
"Behind Blue Eye's" Somebody's gotta be the Boss, the bad man, ruin the party, deal with it, work the details. The others come in and just gotta play.
Your guitar is an extension of your body. Your playing is both technical and soulful even during your virtuoso moments on stage. Who are your favorite guitarists?
My favs are too many to say but here we go, Richie Blackmore, Allen Collins, Johnny Winter, Jimmy Page, Jimmy Hendrix Buddy Guy, BB King, Chuck Berry, to name a few.
Your current projects are very interesting, and let me tell you, your style is bringing new fresh air in a genre that needs this kind of new energy, tell us more about it.
I'm about Southern-style Rock, Outlaw & Blues. Hearing great Classic and Southern Rock plus Outlaw greats fall right into my genre. It's the Blues that really blends it all. It is Deep and Powerful, My Music is a New Sound of Southern Rock style but holds a flavor of 70's and 80's Hard Rock / Southern Rock, I feel it meshes together well. People have responded great. It seems to bring the crowds of all ages so I'm happy.
Are you on tour right now?
We are hitting the road across the USA in April and don't stop till September, loving every minute of it. Check out www.mrblueroads.com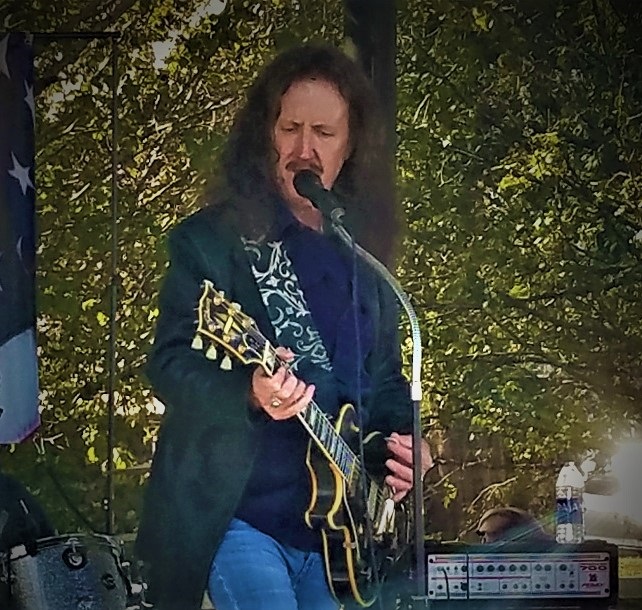 What are your plans for the future?
I try to keep improving as a musician, learn all I can. Theirs always something to learn, keep moving. I'm a lefty so I want to acquire all the left-handed strat guitars that I can.
Mr. Blue Roads, it was a real pleasure to have you with us today, we wish you all the best for your music!
To find Blue Roads you must go to the man, www.mrblueroads.com Blue Roads is played across Europe, Australia and Internet Radio, FM plus on multi sights. My music is Southern Rock Outlaw style with a Blues feel that takes you to the '70s but enlightens you with a 21st-century feel. The Vibes are Deep and Soulful, but mostly Real. New CD out at the end of April. Thank you Planet Singer, It was a pleasure. MBR
Discover more about Mr. Blue Roads and his amazing music here!
Share it with your friends!