They say that being good at music is a gift, but the truth is that being a good performer is not enough. Real artists are those that can turn emotion into art and vice versa. In the overcrowded and frenetic music scene of the last decades, it is everyday rarer to find a genuine artist that prioritize music over success, those who still believe in the power of the feelings and emotion that beautiful lyrics can transmit to the listeners. When you listen to artists such as Ron Hamrick, you understand that there is still quality music around. Today, at Planet Singer, we have the great pleasure of listening to one of his latest singles, "I'll Show You the Way," a very intense track that carries a clear and honest message!
Ron Hamrick is a talented singer and songwriter originally from Michigan. Strong of a natural musical instinct, Ron has always been very passionate about music since he was very young, by attending piano lessons from the age of five. It is with his first band, The Sixth Generation, that Ron's incredible music adventure started. A prolific songwriter and refined lyricist, Hamrick composed many hits during his long music career that brought him international recognition and success.
"I'll Show You the Way" is one of those songs that you would listen 100 times in a row and still find exciting, fresh, and engaging. The track starts with a very modern and clean arrangement, followed by a very catchy melody that supports the whole composition. This mid-tempo ballad shines positive vibes and an emotional impact that is a trademark of Ron's songwriting. His ability to interpret every word with the right emphasis and charisma proves his incredible talent and artistry gained during the whole life of excellent music compositions.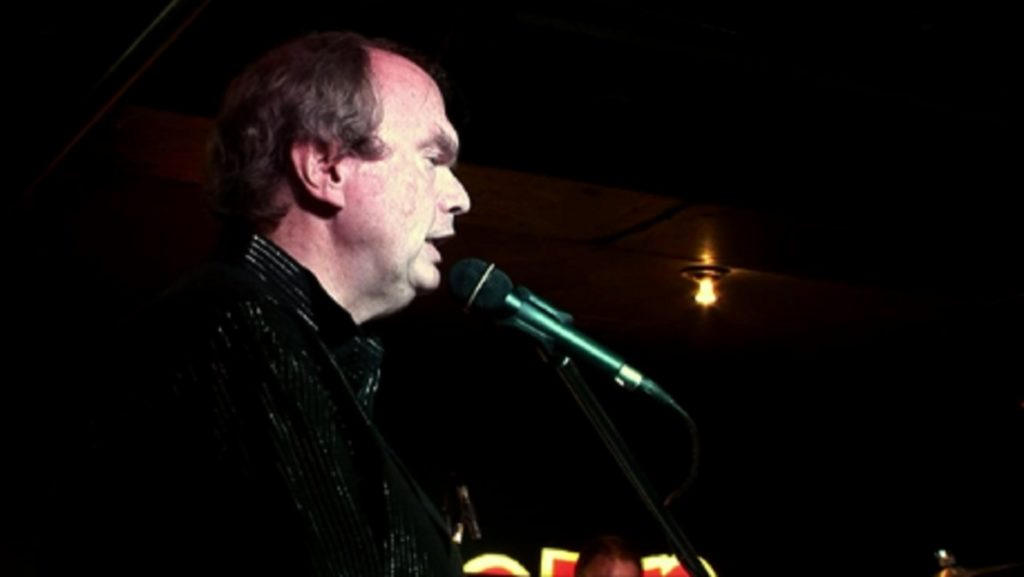 The beautiful lyrics tell an engaging story that carries positivity and, thanks to Hamrick's excellent songwriting skills, engages with the listener from the very first word to the last one. The exciting sound choice, together with the modern and fresh arrangement, gives this track a perfect balance and makes this song flow smoothly, leaving the listener in a dream-like state. We are thankful that artists like Ron Hamrick keep producing such quality music, free from the trends of the mainstream platforms, remaining honest and genuine.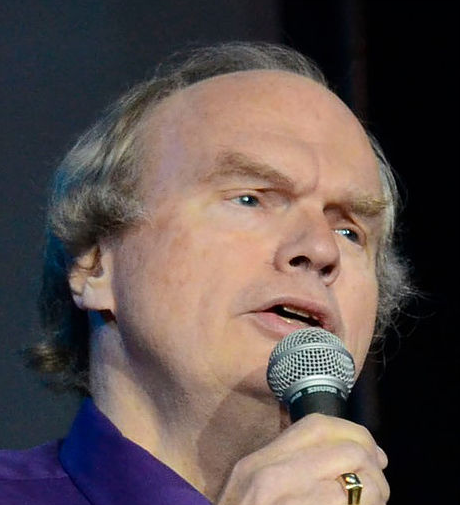 Ron Hamrick not only is a great songwriter, but is also one of the few artists that during many years of career in music, has always remained true to his art, incorporating new sonorities and styles, yet keeping that characteristic sound that is his trademark. "I'll Show You the Way" is a new fantastic addition to a long list of successes, and we can't wait to listen more from this incredible artist!
Check the links below and discover more about Ron Hamrick and his music, and don't forget to add his tracks to your favorite playlists!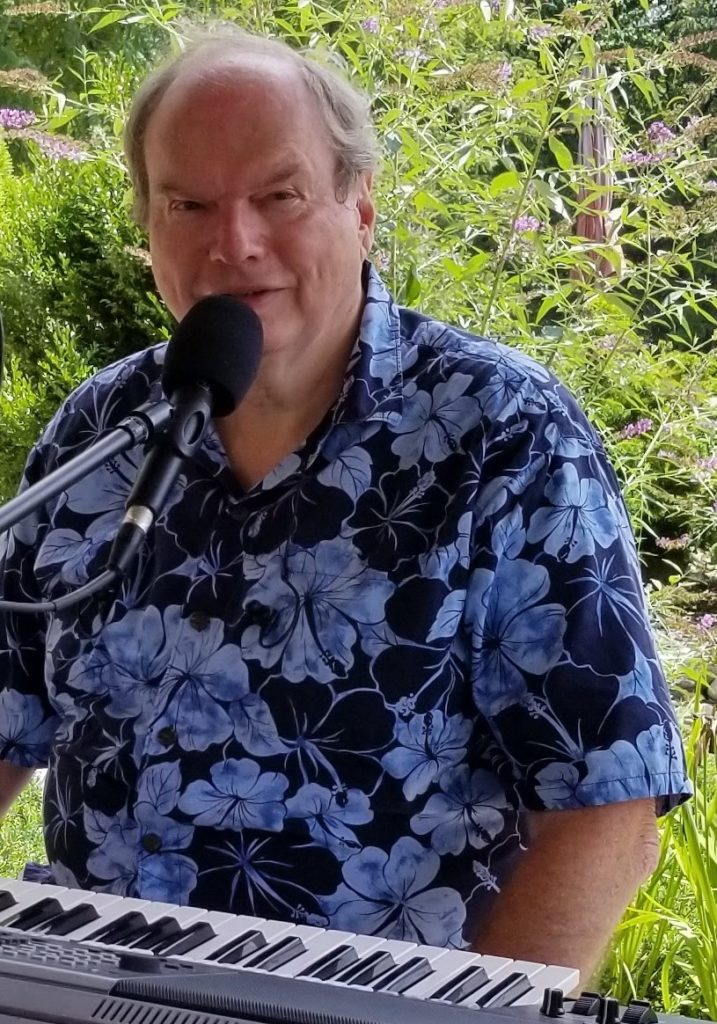 Bio:
Ron has been passionate about music since he was very young. He grew up in Michigan and began taking Classical piano lessons when he was five years old. His interest in popular music and songwriting started when he was a teenager after seeing The Beatles on television. Shortly afterward, he formed a band with high school friends called The Sixth Generation that became very popular, and he performed with the band at hundreds of venues across the upper Midwest states over the next several years, including opening for national acts such as The Boxtops, The Buckinghams, Mitch Ryder & the Detroit Wheels, The Kingsmen, and others. His first songwriting success was a 1967 #1 hit for The Sixth Generation called "This Is the Time". He performed with the band until 1969, when attending college made it difficult to travel to performances. Ron was very honored when the Michigan Rock and Roll Legends Hall of Fame inducted him into its ranks and named "This is the Time" a legendary Michigan song. After college, Ron had a very successful business career which brought him to the Washington, DC area in 1984. Since coming to the area, he has maintained residences in both Northern Virginia and the Shenandoah Valley. He retired from the business world in 2014. Although he did not do musical performances during most of his business years, his passion for music never waned, and he continued playing keyboards privately and writing songs. The Sixth Generation re-formed with original members in 2010 to the delight of old fans and new, and they continued performing and recording through 2016. The band became an international sensation when Ron wrote a worldwide hit song called "That Was the Time" in 2011. A song he wrote called "Rock on England" became a big hit in the UK in 2013, and the band did a twoweek tour of prestigious venues in England, including the world-famous Cavern Club in Liverpool for Ringo Starr's birthday celebration. Then in 2015, Ron wrote a song called "Livin' In a Small Town" that stayed in the Top 10 on Billboard for 12 weeks and achieved the #2 spot, only behind The Rolling Stones' 50 year anniversary re-release of "Satisfaction". The following year, Ron wrote a song called "Touch the Moon" for one of the band's albums that drove the album to #4 on Billboard. All the while, the band was playing at venues across the Midwest and East Coast to large crowds, including very large venues such as the National Mall in Washington, DC, downtown Detroit, and Grant Park in Chicago where the audiences were in the tens of thousands. At the end of 2016, when the other members of The Sixth Generation announced they were retiring, Ron announced he would be continuing to perform and record as an independent Singer/Songwriter.
CURRENT:
Ron has been performing to the delight of audiences as an independent Singer/Songwriter since 2017. Music is a pure passion project for Ron, and it is his aim to touch the lives of those who listen to his music in a positive way. He embraces the enjoyment that his music brings to people as he continues to perform regularly around Northern Virginia and the Shenandoah Valley with occasional performances in other areas. He is also a prolific songwriter, regularly releasing new songs that have earned him tens of thousands of avid fans around the world. Ron's performances include a broad variety of well-known songs, including Classic Rock songs by artists such as The Beatles, The Eagles, Lynard Skynard, Neil Diamond and many others; Pop songs by artists such as Ed Sheeran, Lady Gaga, Coldplay, John Mayer and others; Folk songs by artists such as Dan Fogelberg, Emmylou Harris, Judy Collins, John Denver and others; and Country songs by artists such as Willie Nelson, Alan Jackson, Garth Brooks, Alabama and others; as well as his own international hits. Ron is a very accomplished musician and has written professional accompaniments on his keyboard that makes it sound as if an entire band or orchestra is backing him when he performs. With his smooth, creamy voice, audience members often comment that they could listen to him play and sing songs all day long. Ron's music can be found on Spotify, Amazon Music, Apple Music, YouTube Music, iTunes and other leading distributors around the world.