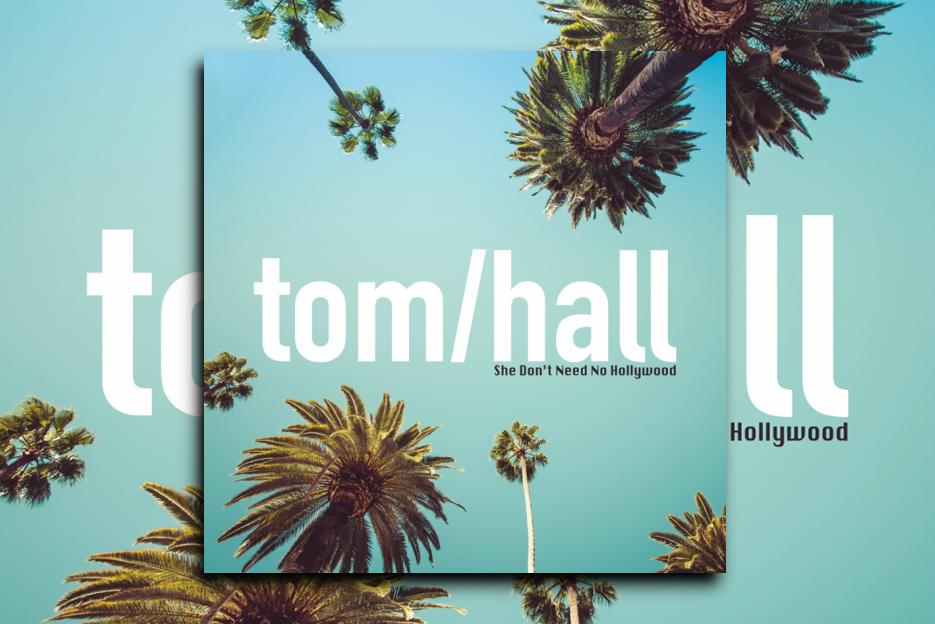 It is always a great pleasure to discover quality music, especially if it comes from an artist who is genuine and unique. In the overcrowded and often sterile music scene of the last years, it is tough to find those artists who still have that deep connection with their music, that spark that makes their music different, alive and timeless. Thanks to artists like Tom Hall, genres like Rock music find new lymph and keep that flame burning. Today, at Planet Singer, we have the great pleasure of listening to his latest single "She Don't Need No Hollywood," a great track that will stay on your favorite playlists for a long time for sure!
Tom Hall is a talented musician, singer, and songwriter from Brisbane, Australia. Gifted with a strong musical instinct and natural songwriting skills, Tom shapes his sound incorporating the best vibes of Pop, Rock, and Hard Rock, creating a personal blend that, together with his fantastic voice, create his unique trademark sound!
"She Don't Need No Hollywood" is a real gem of modern Pop Rock. Pop and Rock's perfect balance finds its climax in this track that, thanks to a modern arrangement and the fantastic sound choice, flow smoothly from start to finish. The catchy guitar riffs sustained by the metronomic precision of talented drummer Brandon Davis, create an unstoppable rhythmic engine that makes the track even more dynamic and exciting. The fantastic tapping melody of bassist Charles Berthoud gives the track soul and uniqueness. Talented musician and Youtube sensation, Charles did an excellent job on the track, creating the perfect bass lines, never being intrusive but always supportive.
Tom's voice is rich and warm, and his ability to interpret every single word of the engaging lyrics with power and stamina are proof not only of his talent as a singer and songwriter, but also of his maturity as an artist. "She Don't Need No Hollywood" signs an important new chapter in this talented Rocker's music career, and we can't wait for his next release and, hopefully, a full-length album soon!
Check the links below and discover more about Tom Hall and his music, and don't forget to add his tracks to your favorite playlists!
Share it with your friends!