Every artist is different, and it is not only a matter of genre or style. What really makes artists stand out from the crowd is that personal spark that makes their music go over the trends of the moment and set new rules for other artists to follow. I like to consider bands like 308 Ghost Train a rare and fundamental island in an endless ocean of releases. Today, at Planet Singer, we have the extreme pleasure of listening to their latest EP, "Eve Of Destruction," out 1/12/2021, a three-track release that confirms once again the talent and versatility of these talented artists.
308 Ghost Train is an exciting Rock band from Florida that, thanks to its unique sound and intriguing songwriting, is gaining a massive following worldwide. With over 46 million plays on digital platforms, the band brings new energy and a unique twist to the contemporary music scene. There is much more behind their international success; 308 Ghost Train are excellent musicians that, like the legends of this genre, create their own space in the music panorama thanks to their distinctive sound that makes you recognize them from the very first notes of their song. This trademark is what makes music timeless and bands immortal.
We had the pleasure of writing an article about the band's previous EP, "Train Of Thought," which left us in awe. This time, the band surpassed itself with "Eve Of Destruction," an umpteenth proof of their versatility and artistic maturity! The Ep begins with the remake of 1965's famous Hit song "Eve Of Destruction," which also gives the name to the release. What 308 Ghost Train did with this track is more than a cover; the band managed to recreate the whole song, reimagining it and shaping it into something new, still keeping the original track's essence. Intense and energetic, the rock arrangement and Anthony "Train" Caruso's outstanding performance behind the microphone give the track new life; the result is exceptional!
"Just Like Money" follows straight away, catapulting us once again in 308 Ghost Train's unique sound. This original track is one of those songs that you must have in your playlists! Starting with super catchy percussions and rhythms, the track completely steals your attention with the choruses' memorable lines, groovy drumming and guitar riffs, and exciting guitar solos. The track also shines thanks to Caruso's excellent performance, who confirms himself as an efficient frontman, gifted singer, and exceptional interpreter. If you love pure Rock music with a modern flair and catchy vocal lines, this is the song for you!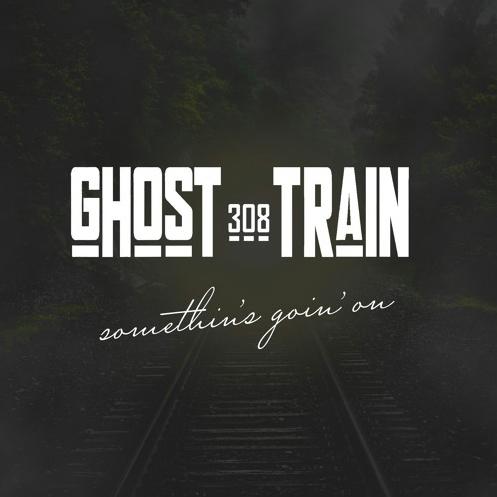 "Somethin's Goin On" closes the circle with its mid-tempo and Rock vibes that make the track extremely captivating. The arrangement of the track keeps the listeners engaged from the very first seconds to the last one. "Somethin's Going On" is one of those tracks you play endless times during a long drive. The fantastic guitar solo that introduces the second half of the track gives that extra boost to this excellent song. One of the strengths of 308 Ghost Train's music is also their fantastic songwriting skills. Every piece tells a story through its beautiful lyrics that touch the listeners deeply, connecting with them from start to finish. "Eve Of Destruction" is a great EP that will make Rock lovers happy and sings a new milestone for this talented band.
Check the links below, discover more about 308 Ghost Train and their music, and don't forget to add their tracks to your favorite playlists!