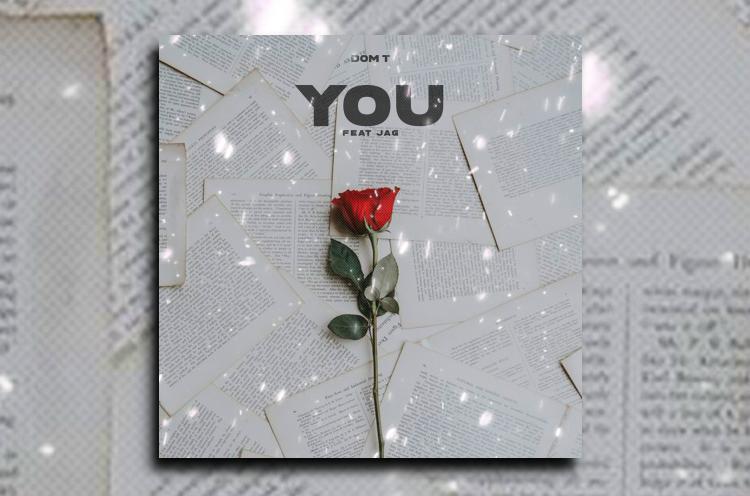 Rap and Hip-Hop are living a new golden age. Every decade we assist in the evolution of these genres, and the reason is simple. These are not only music genres, but they are also an accurate picture of our society, and as our reality changes with time, so the music. Sometimes, it happens that you spot an artist that, more than others, has a deep connection with his music. Artists like Dom T, whose music is raw and direct as authentic Rap and Hip-Hop, are meant to be. Today, at Planet Singer, we have the great pleasure of listening to his latest single "You," an intense track feat talented artist JAG!
Dom T is one of a kind. In his music, we can feel the strong influences of the legend of this genre, but at the same time, his style is unique and extremely personal, and this is a quality that only big artists have! Talented lyricist and extremely tasteful rapper, his songs talk about real-life experiences, without hesitation or compromises!
"You" is an excellent track that talks about the difficulty of loving the same person your friend loves. This contrast is evident in the lyrics. Dom T's incredible ability to interpret every word gives soul to this track that comes alive, telling a story that both engages and resonates deeply with the listeners! Great beat and a modern arrangement make the whole track flow smoothly, and the impressive sound research of the base makes the entire song perfectly balanced! The future is bright for this talented artist, and we can't wait for a full-length release!
Check the links below and discover more about Dom T and his music, and don't forget to add his tracks to your favorite playlists!
Learn Singing, Piano and learn how to MAKE MONEY with your Music! Check these out!