Hip-Hop artist SwizZy B is living proof that if you have the talent, the ambition, and determination, there is no dream too big!
Strong of a unique style, refined musical taste, and incredible songwriting skills that make his music stand out, SwizZy B is one of those artists who's got what it takes to make it in the music industry! Strong-minded and talented, SwizZy will be the official opening act for Snow Tha Product's concert this October 7th in St Petersburg, Florida, at the Historic Jannus Live!
Today, at Planet Singer, we have the great pleasure of discovering more about this talented artist and music businessman with an exclusive interview!
SwizZy B, thanks for being with us today at Planet Singer! Your music is inspiring and powerful thanks to your incredible talent as a songwriter-recording artist, but also thanks to your unique style, a blend of modern Hip-Hop, and the legendary Rap from the golden era! We are thrilled to know more about your artistic journey, so let's start from the beginning. How did you discover your passion for music?
I've always loved being an entertainer. Since I was a kid, I always been a part of talent shows and plays; since I can remember, I have always loved being in front of a crowd. I used to write a lot of poetry growing up, I've always loved writing; it was my escape from reality, but it wasn't until I was 12 Years Old when I started to write to actual hip hop & rap beats. I grew up as a pretty troubled teen, so I was in and out of Juvenile detention centers a lot to the point where I got sent to a Juvenile program for 8 Months. While being in that program, I really honed into my writing abilities & continued writing once I was released. 
Your latest single, "Tears Of Gold," is such an excellent release! Can you tell us more about the song and the story behind it?
Absolutely, the title and artwork are a representation of most of us unsigned, independent artists. The struggle, pain, and sacrifices that we make are the tears and how they can turn into something bigger than what we can imagine at the end is why the Tears are Gold. The song is very personal and speaks on my current life and how I found the balance between being a Break-through Independent Hip Hop artist and father of three Beautiful Children as well as a Record Label owner and Manager for three other Artists. I wanted to be as transparent as possible on this record, speaking on my ups and downs during my journey and really expressing my true feelings about it all and how I accomplished so much Independently. 
Rap and Hip-Hop are more than music genres; to be credible as an artist, you must feel, live and experience them before you can translate them into music! How important is it to you to stay true to yourself when composing and recording new material?
That's the most important thing to me when creating music personally. I'm at a point in my life where I can't even go record or enjoy something that I wrote if it's not 1000% authentic and coming from a real place. It just doesn't sit well with me, even when listening to other artists. I have been listening to a lot more J Cole; Kanye West has been a huge inspiration. Snow Tha Product and Tech N9ne, of course, always keep it the realist. These are all artists that influenced me in some way to truly be myself, no matter what anyone says. 
You are not one of those that wait for fortune to knock at your door, you have been working, creating, investing, traveling, and sacrificing a lot for your career, and you are clearly on the right path for stardom! Is there anything you would like to say to all those artists who are just starting their journey in music?
If you really want to make this a career, especially if you plan on doing it independently, make sure you build the most loyal team you can from the very beginning because once the wheels start turning, everyone will want to be around you, even those who want to see you fail. Most importantly, stay true to yourself and never give up on what you want even during your worst times; just keep pushing through.
Your hard work, hustle, determination are paying off! This October 7th signs a milestone in your career as an artist as you will be the official opening act for Snow Tha Product! This is fantastic! Can you tell us more about this big step?
It's actually pretty crazy how this all came about. So let me start with this, I've worked with Snow on a few shows in the past during her "Vibe Higher" Tour in 2017-2018. I opened for her in North Carolina, Colorado, and a few other states but Never in Florida, which is where I was raised my whole life. I have seen a few months back, I believe it was May or June, that she was finally coming out to do a Major Mini tour through Florida. I reached out to so many promoters, Venues, Booking agents to try and Open for her, but I never got a response back from no one except The Plaza Live, But even they told me they are not sure what they are doing with supporting acts. So fast forward October 2nd, 2021, I see a post from Snows verified Facebook account asking who the best Florida artist is that can open for her shows, So I shared the post to my social media, and I got an incredible response from all my fans and supporters and even strangers tagging Snow hundreds of times letting her know I'm the guy for the job! About 2 hours later, she reached out to me on Instagram; we swapped Cellphone numbers and have been in contact since about the show coming up in a few days. All of this is still so fresh and new I can't wait to see what the future brings.
So you have been trying to work with Snow Tha Product for a long time, both of you have that unique style and stamina that make your music stand out! Do you think this will lead to a feature in a new track in the future? That would be awesome!
Thank you, I really appreciate that! I wanted to work with Snow since I was a Teenager. I have no doubt in my mind we will be working on some music together. She has been watching me since our 2017 run and has only seen me grow since. I'm now working with her directly, so after all these Florida shows, we'll see what comes; I have been praying every day for this moment.
This show with Snow Tha Product is going to be huge for your career, but knowing your story, you are not gonna stop there! In 2018 you moved back to Los Angeles, California, and started working with Universal Records producers and A&Rs. How important is it for an artist never to stop learning, meeting the right people, and most of all, taking action?
It's definitely important to always keep an open mind; I'm still in contact with everyone at Universal; they are an amazing staff. At the time, we didn't see eye to eye on certain things, so we decided to circle back around to that meeting & conversation later on. I've been so focused on doing everything independently these past couple of years, but I still take and utilize the advice that was given to me; like I said, we still are in contact and have a great relationship.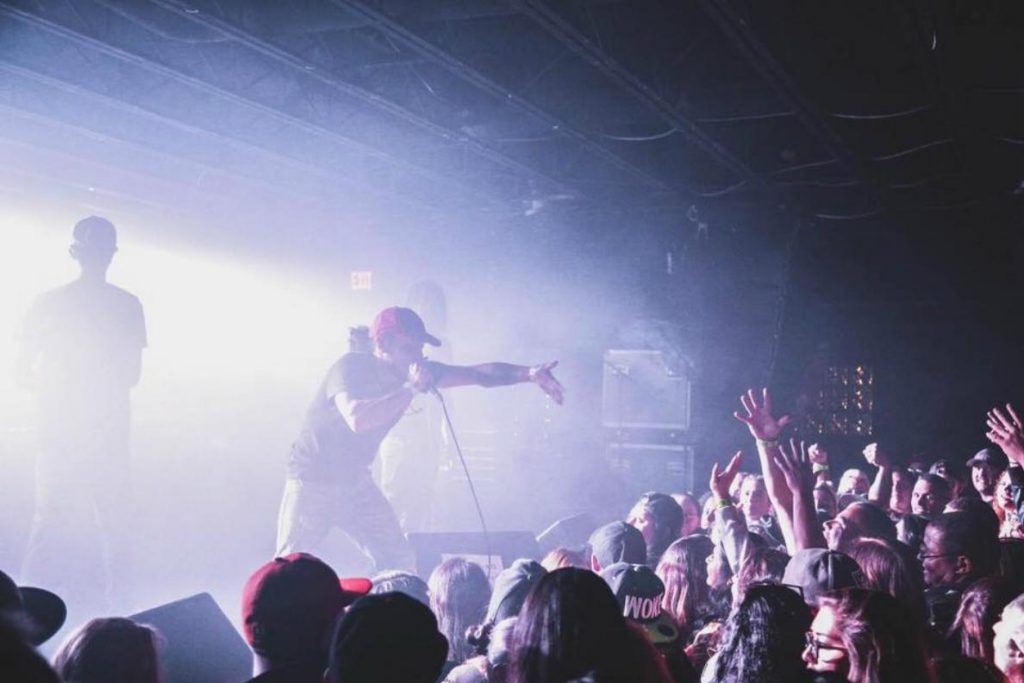 Talented songwriter, rapper, recording artist, but also a businessman! The music industry is a jungle; how did you decide to start your own record label? 
I've actually wanted my own Record Label before I wanted to be the actual artist. On the business side, I was always inspired by Hip Hop group founders & Moguls; everything from my favorites RZA, Wu-Tang Clan, Diddy & Bad Boy & Eazy E NWA to Wayne & Young Money, Jay Z Rocnation & Birdman & Cash Money Records. I always wanted to be the guy that was Self-Made that helps everyone else around him get to the same level, if not even higher. I'm also a great motivator and mentor to everyone around me. I know I can find the formula that's going to get everyone around me rich without having to outsource any of our business.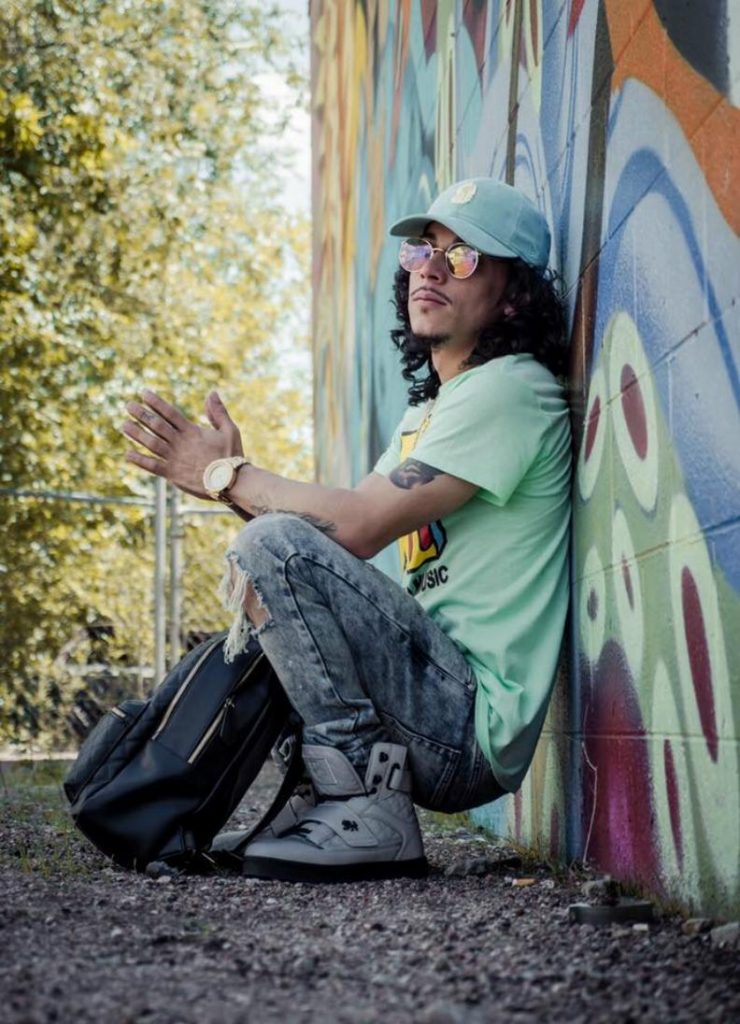 How do you choose the artists that are right for your band? Is there something specific you look for, or do you follow your instinct?
Well, at this point, everyone on my group and label has been with me for between 5-12 years. I'm not currently looking for any other artist to join, but if we do decide to, I always look at originality in their music and Star factor stage presence. If you have those two things, we can work on everything else later, but as I said, I'm not currently looking and not planning on it anytime soon. I'm very focused on still expanding my personal brand as well as the groups.
SwizZy, I have to say your songwriting is fantastic. Can you reveal what your creative process is? How does your music come to life?
All my music is created off how I feel at the moment. I've been producing my own beats, so I would start by creating the beat and using sounds that fit my current feelings, and as the beat slowly gets built, I would start writing to it. Everything I feel at the moment gets shown through my production and lyrics. It's really hard explaining my process; you just got to be there and feel it for yourself. You're more than welcome to come by the studio tomorrow night. 
Born in Brooklyn, New York, established as an artist in Orlando, Florida, then moved to Colorado Springs, Colorado, where you grew up and matured even more as an artist. Then California, where you keep developing your music career. How do you think all these music scenes differ one from the other?
Oh man, every single city and state that I lived in has its own way of doing things, its own sound and hustle. For instance, in LA, every show I did was Party vibes, Turnt up club music compared to Colorado where it was mainly Mid-West Chopper kind of style, definitely more underground for sure. I recommend every artist to get out their own city and state, travel, and network.  
Did living in all these incredible cities influence your music?
In a certain way, yes. It helped me understand different cultures. It also helped me get a better perspective on different artists and sub-genres of Hip Hop. The reason why my style is unique, I believe, is because I lived in so many different areas across the country. I feel like I got the best of every coast in me.
If you could collaborate with one of those artists who influenced your music, who would you like to share the stage with?
Well, I would normally say Snow Tha Product; that'll always be my first choice, but that's happening this week (Haha.) Other than Snow, I would say Lil Wayne or Drake definitely.
"Cold Hearted" is another powerful track you released this year. From the track, we can feel not only your incredible talent as a rapper and songwriter, always focused on great beats, meaningful lyrics, and attention to catchy rhythms and refined melodies, but also your artistic maturity. Can you tell us more about this single? Are you planning to release a full-length anytime soon?
"Cold Hearted" was actually supposed to be just a quick song I did for fun. I had no idea it was going to gain the attention it did, or I would have definitely made it longer. That's the beauty behind Music; you never know which one is going to be the fans' favorite. I'm glad you asked that question because yes, I actually do have plans for that song. I was thinking about doing an official remix, adding a way bigger artist than me as a feature. Maybe Snow Tha Product?? She would go crazy on that record, honestly. 
What are your plans for the future? Where do you see yourself ten years from now?
Ten years from now, I see myself selling out my own headlining stadium tours. Accomplished goals that I set for myself. A few Platinum and Gold Plaques and my Children's college funds filled to the max. 
SwizZy B, it was such a pleasure having you with us today! We can't wait for your next releases and shows! Is there anything you would like to say to our readers and to your fans?
Thank you for always supporting and believing in me; I promise you we are just getting started. We have a lot of major things planned for 2022 already! Also, follow me on my Instagram via @TheRealSwizZyB 
Thank you for having me! 
Check the links below, discover more about SwizZy B and his music, and don't miss the chance to see this talented artist live!
Learn Singing, Piano and learn how to MAKE MONEY with your Music! Check these out!