Are you a singer, a band, or a solo musician? Do you want your music to go viral? 2023 can be your year! If you think you are ready to bring your music career to the next level, here are 5 simple steps you must follow to succeed!
Like most other activities these days, listening to music is now primarily done online. For independent musicians hoping to develop a fan base, making their music accessible to everyone who wants to stream it is a requirement. There are countless listeners out there, but what are the most effective strategies for getting your music in front of them and winning their support? Below are five crucial strategies for getting your music successfully listened to and liked online.
1) UPLOAD YOUR MUSIC ON ALL THE MOST POPULAR STREAMING SITES AND DIGITAL STORES!
It's critical that you avoid falling behind in the booming music streaming market. The most well-liked places for music fans to listen to their favorite musicians and find new music are streaming services. You want your music to be simply and quickly discoverable on the most popular and reliable streaming services. They won't even bother if you make them go on a quest to discover a means to hear your song! One less prospective new supporter. You may successfully reach them by making all of your older and more recent releases available on the streaming services where you believe your ideal following spends the most time. The most well-known streaming services include Spotify, Apple Music, SoundCloud, YouTube, Pandora, Bandcamp, and Beatport. To reach a larger audience, you can even produce audio adverts of your music to play on various platforms. While some services, like SoundCloud, let you submit your music for free, others, like Spotify, require independent musicians to handle distribution on their own. You can't just post your song and expect it to appear on all of these well-known platforms. To transport your music there, you need a vehicle. Online music distribution services can help in this situation. They take care of sending your music to these well-known streaming services and online music retailers so that it can be listened to, downloaded, and purchased. Distribution services for music often provide digital marketing tools, algorithmic recommendation systems, and other artist resources in addition to allocating and paying royalties to musicians. Numerous internet distributors provide their services for a fair price, and best of all, you are not required to sign away your ownership rights to your music in order to use their services. As of today, the best digital music distribution services out there are Distrokid, Tunecore, Ditto Music, CDBaby, and AWAL. 
2) BE ON ALL SOCIAL MEDIA PLATFORMS, NOT ONLY AS A USER BUT AS A BRAND!
You are your brand, your music is your product. You already know that social media is the place to be when it comes to marketing and promoting your music. For artists, platforms like Instagram, Twitter, Facebook, and TikTok are priceless. To keep your followers informed and interested, you should broadcast all of your most recent releases, news, events, carefully curated playlists, features, etc. across all of your social media channels. Take your fans behind the scenes and personalize the experience by sharing your experiences, tales, tips, and ongoing projects. You will be able to show off your personality, establish your identity, and build relationships with your followers. This will help you win their loyalty and support. It's crucial to interact with and involve your audience through comments and messages to demonstrate your caring for them.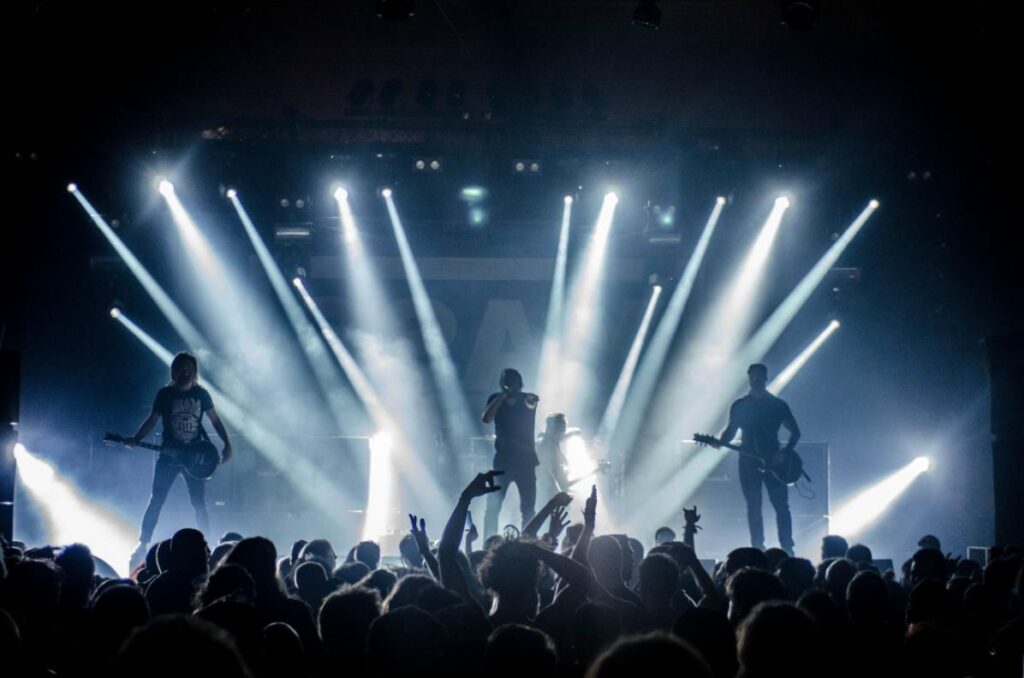 3) REACH INFLUENCERS AND SYNCH COMPANIES!
Influencer Marketing is one of the most successful and fast ways to make your music go viral. As a musician, collaborating with influencers can be a terrific way to expand your brand. Influencer outreach is a strategy that platforms like SubmitHub and Playlist Push are actively investing in because it can be a very successful approach to exposing your music to a huge social media audience. Do you think your music would be perfect for one of your favorite tv shows? Check the credits, and discover who is responsible for the music synching and placement! Find their contact and ask if you can pitch your music to them. Many companies, like labels, do not accept unsolicited material and email so make sure to not include mp3 or spam their email addresses! Try to contact companies who offer these services and people who can directly get in touch with these music directors!
4) CONTACT MUSIC BLOGS AND ONLINE RADIOS!
Take advantage of any opportunity to get exposure because the online music community is vast and active. Find blogs and radio stations that play music from the scene you're in and get in touch with them. Check if they have any chances to feature your music, interview you, review your music on their channels, or feature you on their sites. You will be exposed to a new audience with the possibility of gaining a new fan with any feature.
5) BE OUT THERE! TOURS ARE NOT ONLY FOR MAJOR ARTISTS!
Find all possible ways to take your music to your audience. Live shows are a must if you want to increase your audience and following! Find out what are the most popular venues for new artists, partake in small fairs and festivals, and have a list of all clubs and bars that organize Open Mic events! Make sure to share all your upcoming gigs on your website and social media, and plan your tour so your followers know where they can see you next!
The music scene is getting tougher every year, so make sure to be prepared for a lot of work, but most of all, enjoy the process! Music is a journey and you progress only if you never stop improving, creating, and sharing your art with the world!
How To Get Your Music Discovered in 2023! FIVE SIMPLE STEPS!