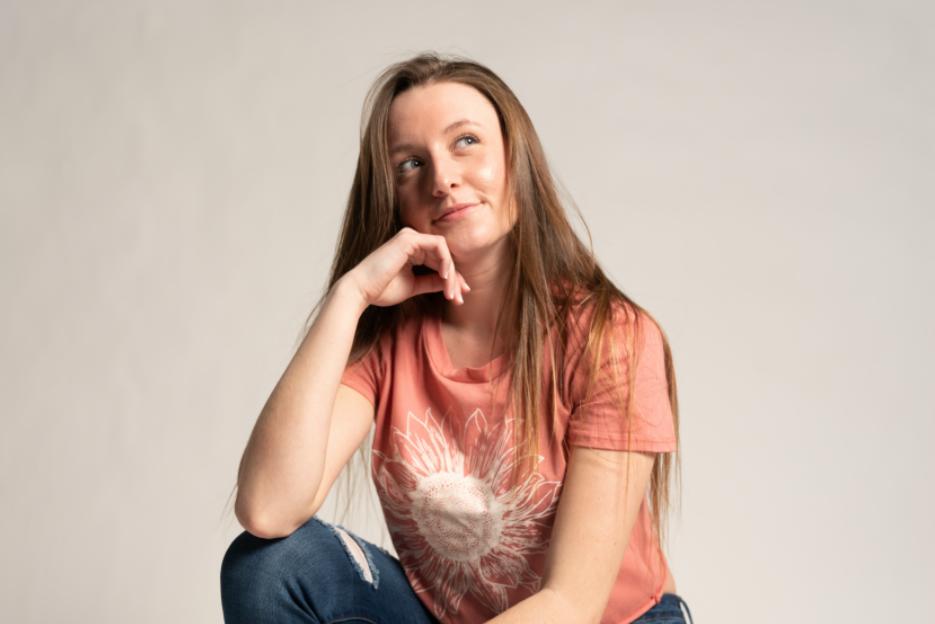 Exciting, engaging, and captivating, Jules Marie is one of those artists who know how to stand out from the crowd!
Strong of a unique musical talent, excellent songwriting skills, and a distinctive voice, Jules Marie is back with a new single, "Bulletproof," a song that shows another side of this exceptional artist and signs a brand new chapter in her career!
Today, at Planet Singer, we have the great pleasure of discovering more about her and her musical journey with an exclusive interview!
Jules Marie, it is such a pleasure having you with us today! Your new single "Bulletproof" will be out tomorrow, June 4th; we had the chance to listen to the track, and let me say it is a great release that shows your talent as a performer and your artistic maturity! So, let's start from the beginning; how did you discover your passion for music?
Thank you so much! I'm glad you enjoyed it! I am so excited to share it with everyone. I think it is a really important song that a lot of people will be able to identify with. I started singing at a really young age. It was something I always knew I wanted to do and something I couldn't stop doing even if I tried. I love all aspects of music. I love songwriting, and I really love performing! I feel the most myself when I am singing. It's a kind of passion and expression that I haven't been able to find anywhere else.
"Bulletproof" is such a powerful song, the melody is extremely catchy, and the lyrics carry a very powerful and inspirational message. Can you tell us more about this song?
Bulletproof was written in pieces over the length of a year. I started writing the song by saying, "Rest in peace to my youth," because I was doing a lot of reflecting about how quickly my childhood went. Sometimes I feel like I grew up too quickly. I was always called "mature for my age," and now that I'm an adult, I'm not sure how to feel. The very first lines of the song that you hear were actually written only a week before heading to the studio to record. I was sitting in my car after work one day and watching some videos of an artist who had become very successful very quickly, and I started getting emotional. I feel like sometimes I try really hard and still don't get anywhere. At least in my opinion. I threw on the track I had been working on for bulletproof, and as I cried, the words "I'm trying Lord knows I'm trying" came out. I am thankful for that emotional moment because my favorite part of the song, a build between the first and second verses, uses those words "I'm Trying." That part of the song was also a new last-minute edition. We were recording the song, and that part was going to be left blank, but the engineer told me to just "freestyle something." I struggled for a little bit thinking too hard about what to put there, and finally, I said, "ugh, I'm trying," and then a light bulb went off. That's literally what the song is about; why not just use that? We layered a couple of takes of me singing I'm trying, and it's such a powerful part of the song because it was so in the moment and genuine. This is definitely my most vulnerable song so far. I dug a lot deeper than I have in previous releases. The lyrics are catchy yet deeply personal. None of us are bulletproof. I bleed, bruise, hurt, and feel just like everyone else. One of the lines in the song says, "You would never know if you looked in my eyes, cause I got a big smile, it's easy to hide."
That line is very true to me. I think a lot of people would be surprised if they knew how dark and sad things can get inside my mind sometimes, or the uphill battle I have fought with depression since I was around 14 years old. I will be 24 on the day of this release. It's hard to believe that it will be a whole decade of me battling through life. I am a really happy person on the outside, and when you meet me, I am always bubbly and outgoing. I think this song goes to show that you never know what someone could be hiding behind a smile or what struggles they might be battling.
I pull inspiration from pretty much anything and everything. I am a firm believer that every experience we have and every person we meet helps shape us into who we are. I used to write poetry and stories when I was younger, and I think that definitely has helped my songwriting. I can write a song about anything as long as I feel connected with it or passionate about it.
The stellar songwriting level, the arrangements, and the brilliant production of "Bulletproof" are a sign you and your team have a clear idea of what direction you want your music to go. How important is it to collaborate with other talents that share the same artistic vision?
I love the people I have collaborated with so far. I have so many talented artists that have also become my close friends. My producer and beatmaker, Jared, who goes by the handle Pimp Fried Rice, is an old friend of mine. We reconnected a few years back, and we both are so passionate about what we do. He works really hard in all aspects of the business and has made huge strides for himself. I would like to think that he would say the same about me if this was his interview. It is really important to me that I work with people who love this as much as I do. If you're not passionate about what you're doing, it will definitely show in your work. The best creations come from passion, hard work, and consistency.
"Bulletproof" follows your previous single "Lucky," another incredible track that shows another side of your artistic sensibility. Can you tell us more about this song? And are they somehow connected?
They actually are connected in a couple of different ways. I started writing both of them right around the same time period. I had been reflecting on my childhood and how I feel now that I am in my twenties. LUCKY talks about being thankful for all the places and people I have known and all the lessons I've learned along the way. These songs are also similar in that I am writing about myself in the first person. This has been a first for me. I had never written songs about myself directly. I usually wrote about life or generalized experiences and emotions. In these two songs, I address myself and talk about my personal life and personal thoughts and feelings. LUCKY is the happier side of things, and Bulletproof is the darker, more raw, sensitive side. I am getting more comfortable with my songwriting and being able to let people into my head a little deeper.
In my opinion, your new single has the potential to become an international Hit, both from the fresh sound and the catchy melody. The powerful message behind the lyrics of "Bulletproof" will undoubtedly inspire many of your listeners. Are you going to follow the same narrative also for your future singles?
Thank you so much! I feel the same way about this song. I think it has the potential to be an anthem for anyone who might be trying their best but still struggling with depression, anxiety, other mental health issues, or even just self-doubt in general. I want this to be the upbeat sad song they need to hear. I'm not sure if I will follow the same narrative for future releases; like I said, I write about all different topics, but I definitely am enjoying getting comfortable letting out the darker side of my emotions. I think being completely open and transparent about my feelings can help other people. It is definitely easier to connect with a song when you have felt the same things that are being said in the lyrics.
The past couple of years have been tough for musicians, especially for the live gigs. Many have migrated to live stream events on social media. Are you planning to play live anytime soon?
I am excited to announce that I will be performing at Setter Ridge Vineyards on July 17th! 
And Boonton Farmers Market on August 14th and October 16th!
I am really excited to get back out and perform again, and I am also hoping to book up some more performances throughout the summer. I also have been working towards collaborating with some EDM artists so that I will be able to get on the lineup for some festivals!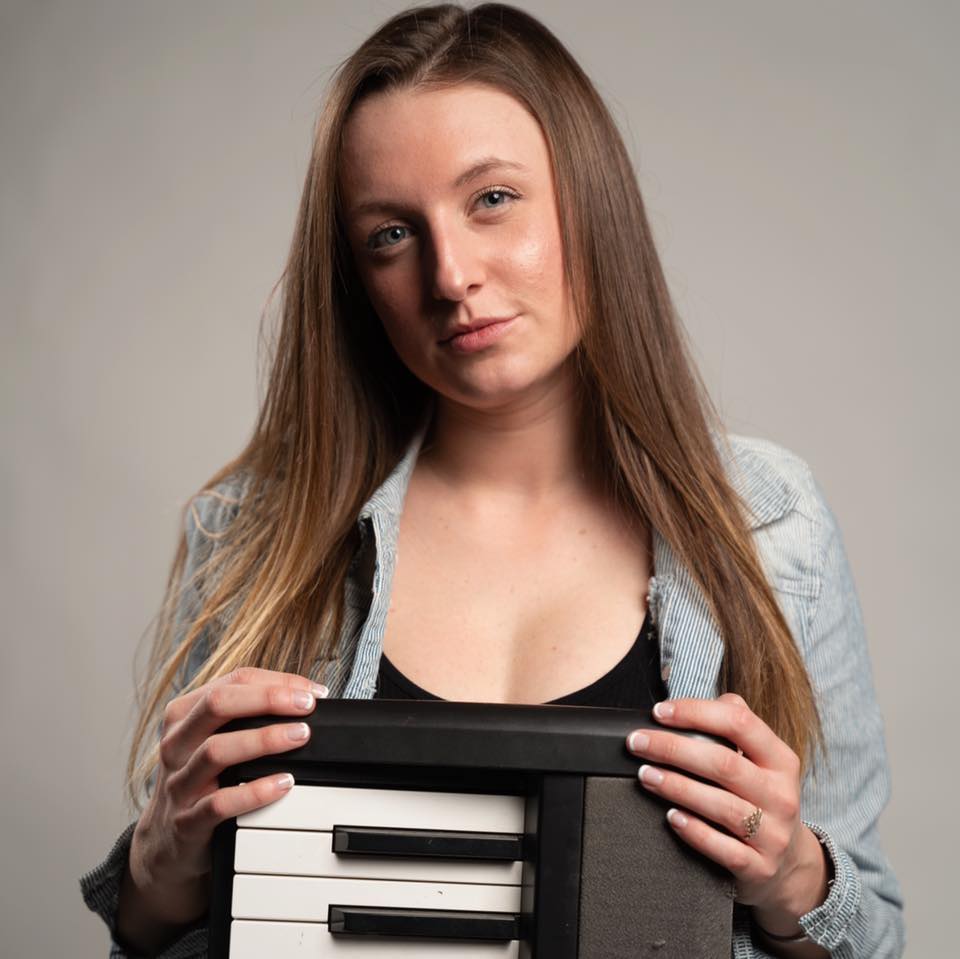 If you could collaborate with an artist that inspired you and your music, who would you like to share a song or the stage with?
Wow, this is a tough one. There are so many artists across all genres that I would love to perform with. Definitely, if I had to pick three right now, I would love to collaborate with Sara Bareilles, Alessia Cara, and all three members of Lady A. They are all very inspiring and very talented.
One thing that we noticed immediately by listening to all of your songs, and that is evident also in your latest single, "Bulletproof," is that your interpretational level is excellent. Did you attend vocal lessons, or are you a natural singer?
That is such a huge compliment. I used to be very self-critical and still can be sometimes about the way my voice sounds. I was in choirs pretty much my whole life up until leaving college. It has been about five years since I had any kind of formal vocal practice. I try and do vocal warm-ups and exercises before singing, but being honest, the amount of times I actually warm-up before performing or recording a song is maybe 1 out of 10. I have gotten really lazy when it comes to vocal conditioning, and that is something I need to work on being more disciplined about in order to preserve my voice long-term. But thank you! I really appreciate the compliment!
Jules Marie, it was such a pleasure having you with us today. Is there anything you would like to say to our readers?
This was one of my favorite interviews so far! You definitely had some great questions! Thank you for listening and giving your honest opinion of Bulletproof!
To all your readers, thank you for reading! I hope you enjoy my new single Bulletproof. It will be available June 4th on all major streaming platforms, including Spotify, Apple Music, and there will also be a music video released on YouTube the same day!
And please don't hesitate to reach out to me if you have any questions or even if you just want to say hi! I am on all social media platforms! @JulesMarieMusic.
Check the links below, discover more about JULES MARIE and her music, and don't forget to add her tracks to your favorite playlists!
Learn Singing, Piano and learn how to MAKE MONEY with your Music! Check these out!