Learn how to effectively market your music in 2023 with these 10 top tips. From using social media and streaming services to creating an email list, find out which techniques will get you the best results and help you reach a wider audience. Get strategy advice from experts in the music industry so you can make your music stand out and be heard!
To promote your music and attract a larger audience, it's critical for musicians to have a marketing strategy in place. There are many ways to promote your music in the modern digital era, therefore it's crucial to keep up with the most recent methods and trends.Here are 10 effective ways to market your music in 2023:
Social media platforms like Facebook, Instagram, and Twitter are great ways to connect with fans and promote your music. Regularly posting updates, behind-the-scenes content, and live streams can help keep your followers engaged and build a loyal fan base.
Having a website gives you a central hub where fans can learn more about you and your music, find tour dates, and purchase merchandise. Make sure to include links to your social media accounts and streaming platforms.
3) COLLABORATE WITH OTHER ARTISTS!
Collaborating with other artists can help expose your music to a new audience and can lead to exciting and creative projects. Check our detailed guide on how to collaborate with other artists! CLICK HERE!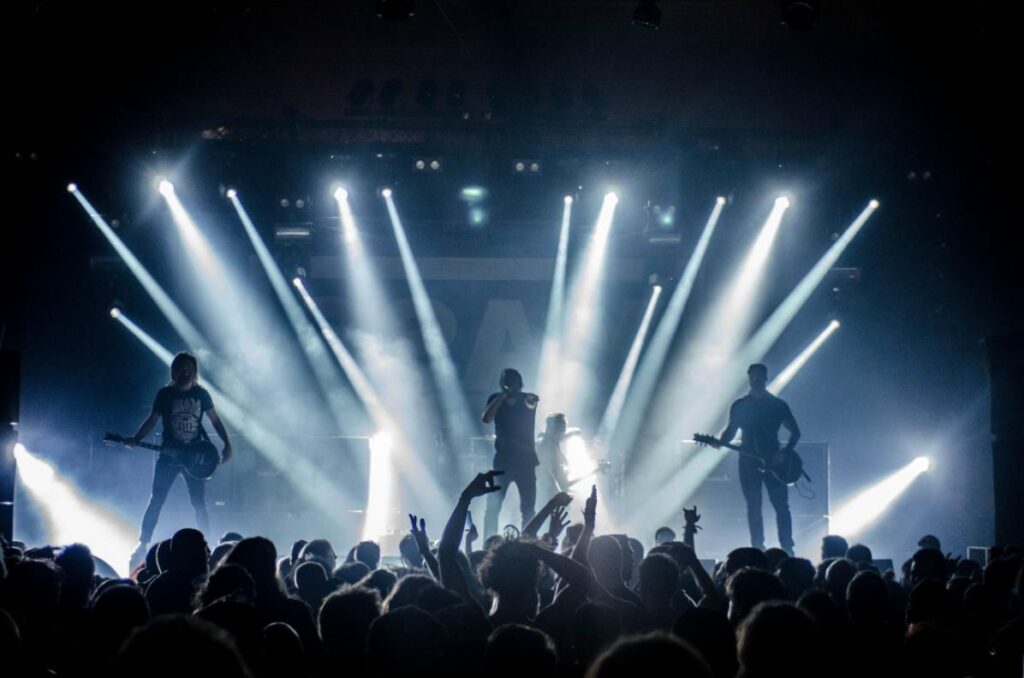 Collecting email addresses from fans and sending out a regular newsletter can be a great way to keep them informed about your music and upcoming shows or releases.
5) BE ON ALL DIGITAL MUSIC PLATFORMS!
Streaming platforms like Spotify, Apple Music, and Pandora are crucial for getting your music out to a wider audience. Make sure to optimize your profile and include all relevant information, such as your genre, influences, and social media links.
A fantastic method to interact with fans and promote your music is to perform live. To reach a larger audience, think about scheduling tours in addition to performing at local venues.
You can send media outlets a press kit, which is a collection of documents, to assist promote your music. Along with connections to your music and social media accounts, it should have a biography, high-resolution images, and press quotes.
8) CONTACT ALL MUSIC BLOGS!
There are many music blogs out there that feature new and up-and-coming artists. Reaching out to these blogs and submitting your music for consideration can help get your music in front of a new audience.
While organic reach on social media can be limited, paid advertising can help get your music in front of a larger audience. Consider running ads on social media platforms or targeted ads on streaming platforms. Remember to set a budget and adjust your campaigns in base on what you can afford. Seek the help of professional companies to help optimize your budget!
10) MERCHANDISE! YOU MUST HAVE IT! FANS LOVE IT!
Creating merchandise such as t-shirts, hats, and other items can be a great way to promote your music and generate additional income. You can sell these items at live shows or through your website.
You may effectively advertise your music in 2023 and gain a larger audience by putting these tactics into practise. It's crucial to be persistent and consistent, as well as constantly on the lookout for fresh and creative approaches to promoting your music.
10 Effective Ways to Market Your Music in 2023!