"John Lennon and Paul McCartney" is an excellent track from a band that knows how to create a Hit song!
It takes just one play to realize that these guys have groove! Twenty-two years after their first release, Daylight Disc is back with brand new music, written, recorded, and produced remotely from these excellent musicians due to the restrictions in 2022.
Today, at Planet Singer, we have the great pleasure of listening to their latest single, "John Lennon and Paul McCartney," discovering more about Daylight Disc's sound and artistic vision!
After the powerful rock riffs of the excellent "Alone Now" and "Magic Man," these incredible guys from Miami are back stronger than before with a pop track that is much more than a tribute to one of the biggest music acts of all time, The Beatles! Their brand new single, "John Lennon and Paul McCartney," is an intriguing, fun, and engaging song that will keep you engaged from the first note to the last one!
What makes Daylight Disc's music so unique is the narrative behind each song, an entertaining storyline that makes the listeners feel part of the piece, where each verse and chorus follow one another like chapters of a novel. And this is precisely the case of their "John Lennon and Paul McCartney;" exciting lyrics, brilliantly written, steal the attention of the listeners, keeping them hooked, word by word, note by note. The captivating and memorable melody gets easily stuck into your mind after just one play, proof of the band's superb musicality and hard work!
Elle's outstanding performance behind the microphone infuses soul into the catchy vocal lines, while Ed and John's incredible playing support the whole track with sophisticated and striking harmonic architectures! The song, comical at first, quickly finds its deep meaning thanks to the natural artistic flow of these excellent musicians. Letting the song develop naturally is one of the tricks legends of Rock music use to create the masterpieces we love, and "John Lennon and Paul McCartney" is no exception. The track is more than a tribute song; it's a hymn to musicianship, respect for true art, and refined artistry. Well done, guys, and we can't wait for Daylight Disc's next release!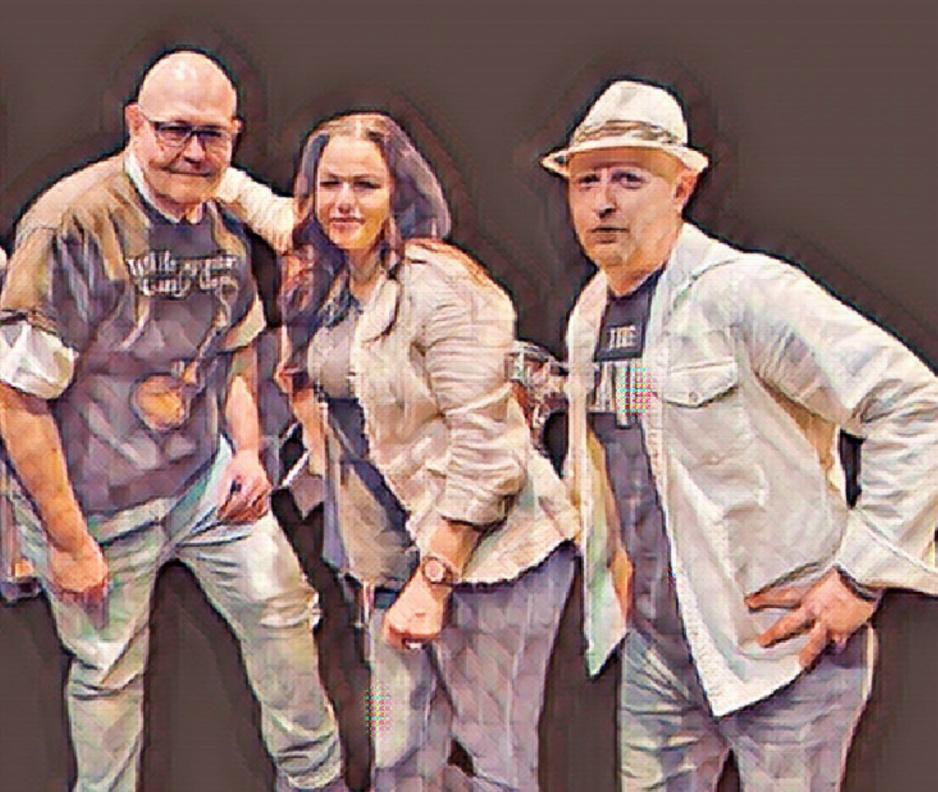 Check the links below, discover more about Daylight Disc and their music, and don't forget to add their tracks to your favorite playlists!
Share it with your friends!