Energetic, engaging, and exciting are just a few of the words we could use to describe donRUMBA and his music. Today, at Planet Singer, we have the great pleasure of discovering more about his musical journey and his latest album, "Lover Boy," a great release that will stay on our favorite playlists for a long time!
donRUMBA, it is such a pleasure having you with us today at Planet Singer. We are excited to learn more about your latest release and your musical journey so let's start from the beginning. How did you discover your passion for music?
I discovered my passion for music while growing up in Jamaica, listening to Bob Marley, Bounty Killa, Beenie Man, Tupac, and Ludacris, to name a few. I then developed my writing skills while living in Canada.
Where do you find your inspiration?
I find my inspiration from everyday life, a new girl I meet, a new life experience, or things I've seen play out in the news are all tools to cultivate art.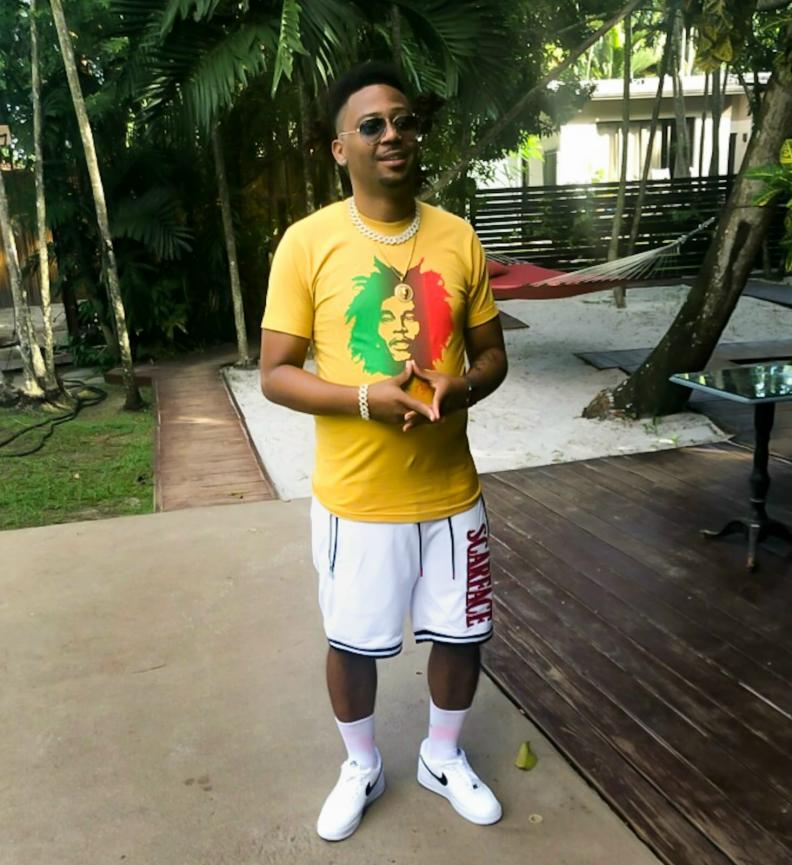 Your latest album, "Lover Boy," is an incredible release. All the songs flow smoothly one after the other, with excellent production and brilliant songwriting. Can you tell us more about the album?
Well, the album truly is my heart healing from lost love and displaying the different encounters I've had with women. It also speaks on what I admire about all women.
Can you reveal what your creative process is?
My creative process generally starts with me going to my favorite website for beats and just pressing play on the top 100 beats list, and whichever one I catch a vibe with, I start mumbling a pattern, and the words fill in themselves. 
How does your music take life? 
My music takes life after I write the chorus because then I have direction and subject matter to expand on.
Hip-Hop is more than a kind of music, it is a lifestyle, and from your music, we can feel that everything you release is genuine and authentic! What do you think about the contemporary Hip-Hop scene? Any artists you like particularly?
Right now, what I'm listing to is Griselda, Nym Lo, K Camp, Sleepy Hallow, Drake, and Meg Thee Stallion. That's what I recently listened to looks like.
"Thank You" closes the album; this song goes straight to the point, and like all the songs of your album, make no compromise! Can you tell us more about this track?
This is another one of those tracks that I wrote while at my desk when I should be doing work. I felt it was important to show love to everyone who takes the time to listen, share, buy, or like my music. This song means a lot to me because I truly view this art form as a saving grace.
If you could collaborate with one of the artists who influenced your artistic path, who would you like to share a track or stage?
Jay z, Nas, Lauren hill, method man & red man, to name a few.
Your latest album is very different from your previous "M.I.A." but still keeps the same energy. Do you feel different or changed somehow from the donRUMBA who recorded "M.I.A."?
Yes, I feel my writing has improved with Lover Boy. The first album M.I.A proved to myself I can actually do this at a high level, and Lover Boy allowed me to release a lot of pent-up emotions regarding relationships from the past.
What are your plans for the future?
My plans for the future are to keep releasing quality music and an album every year while continuing to build the donRUMBA brand into a household name.
It was such a pleasure having you with us today. We wish you all the best with your music. Is there something you would like to say to our readers?
Thank you. I would like to say knowledge is power keep seeking the truth because there are many lies being told too casually these days. Follow me on all social media @donrumba and check out my music on all streaming platforms. Jah bless!
Check the links below, discover more about DonRUMBA and his music, and don't forget to add his tracks to your favorite playlists!
Learn Singing, Piano and learn how to MAKE MONEY with your Music! Check these out!