Doug Cash is one of the most authentic artists of our times, refined and intense, each one of his performances stands out thanks to the unique vibes and his trademark sound!
Doug Cash keeps his focus on what is truly important in music; he makes music for his audience, delivering in each track a strong message that goes straight to the hearts of the listeners. With incredible tracks such as "Emotional Treason," "Believe In The Love," and "For All The Times," he shows his great talent as a songwriter and unique artistry!
Today, at Planet Singer, we have the great pleasure of listening to some of his songs and discover more about his music and artistic journey with an exclusive interview!
Hi Doug, thanks a lot for being here with us today. Your music has that unique vibes, intimate approach, yet powerful influence that only the big names in music history have. We are thrilled to know more about your artistic journey; so, how did you discover your passion for music?
Hello, my passion for music began as a toddler in Long Island, New York. There was a hole in the corner of the kitchen floor that was a straight shot to the turntable in the basement. I remember watching the labels spin around while feeling the vibration coming through the floor. By the time I was eight years old, I was listening to my father's jazz collection. Gloria Lynne, Dinah Washington, Duke Ellington, Dave Brubeck, Junior Mance, Cannonball Adderley. That's where the love affair began.
Your latest single, "Emotional Trason," is such a great track. Can you tell us more about this song?
Emotional Treason is a song about self-respect, self-esteem, and learning to be your own best friend. An acquaintance of mine was going through a rough patch in her personal life, and she inspired the tune. I played the song for her in my living room in my apartment that I had back in the 90s. Oddly, her response was to run out of the room crying. She came back later that day and thanked me.
Country, Blues, Pop, and much more than that, you are a very spontaneous songwriter. Can you reveal your creative process? How does your music come to life?
I've always been a sponge. More often than not, I have random melodies floating around my head. As an improvisational artist, I've been blessed with the gift of inspiration. A line from a book, passing conversation, a scene from a film, or the crazy circus of creativity that travels with me like an old friend. Back in the day, my music would have been under the heading of singer-songwriter. That genre no longer exists in the mainstream. So I created my own genre.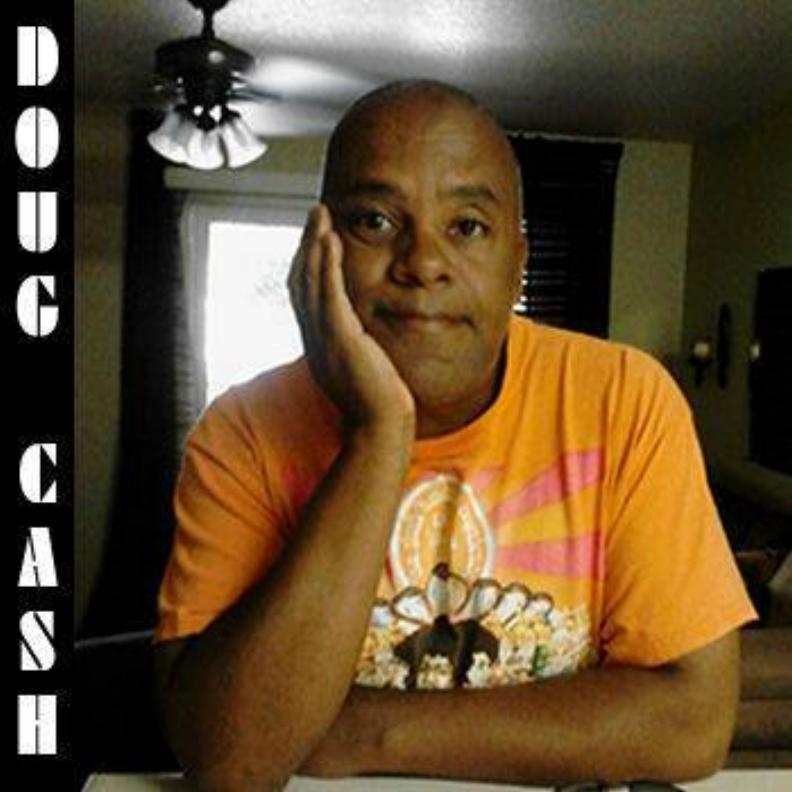 I'm inspired by life. Past, present, future. Whether it's the dark elegance of Amy Winehouse or the hip-hop pop madness of Outkast, or the psychedelic genius of Yes, I'm always open to being moved. I'm even inspired by the music I don't necessarily like.
And talking about inspiration, your song "Believe In The Love" is a clear example of how you turn a significant meaning into a beautiful melody and arrangement. What's the story behind this song?
I wrote "Believe in the love" when I was a kid at the beginning of my first marriage. The band I was enduring at the time was on its last legs. My wife was helping to guide me through the mental and emotional bullshit of that time. Since I was barely four years out of high school, I couldn't find my ass with both hands, a map, and a flashlight.
You are from beautiful California, one of the most exciting and artistically vibrant places on the whole planet. How do you think this impacted your artistic journey?
Born in New York, but I grew up in Northern California. Not much happens in Sacramento, but I've been fortunate to meet some incredibly talented folks along the way. Namely, my best friend Jeff Cooper, Jr. We learned guitar and songwriting together when we were teenagers, going double live gonzo about the Beatles. He barely knew four chords but had written nearly two dozen songs by the time I had written 3. We later became The Pharaohs. Now you can find us online as Cash / Davis. Go to Youtube and watch Distant Traveler.
If you could share the stage of a song with one of the artists who influenced you the most, who would you choose?
That's tough since most are dead. John Lennon, Curtis Mayfield, and Marvin Gaye. It would be pretty damn intimidating to get onstage with Stevie Wonder. In my opinion, he's pound for pound the greatest singer-songwriter-musician in my lifetime.
Another song that I really like from your discography is "For All The Times." Such beautiful lyrics and a memorable melody. Can you tell us more about this song?
"For all the times" literally fell through the ceiling. You can't have moments of pure inspiration without being open to the Akashic record. I had just changed the strings of my guitar and hit the E chord, and started playing the song. Chords, melody, most of the lyrics were there. I was taking dictation. I wrote it in less than 15 minutes. Then I felt this rush of energy leave my body and head out the window.
All of your songs have the unique feature of connecting with the listeners from the very first notes. How important is it for you to deliver a message through your music?
Unless I have an idea for a song at the outset, I've always used the approach of getting out of the way of the song to see what it's trying to tell me. Sometimes I've no idea what the hell the song is about. It may end up just being wordplay, and it's for the listener to interpret.
You are also an excellent guitarist. What is your relationship with your instrument? 
Thank you for the kind words. I'm well chuffed. I've always felt that I was a halfway decent guitar player with a feel for the groove. When you're raised on Jimmy Smith, Charles Mingus, James Brown, and Joni Mitchell, odds are you're going to be a good rhythm player. Joni doesn't get enough credit for being such a fine guitar player. Nothing flashy, but she hits you where you live. When I was a teenager, I was heavily inspired by John Lennon, Jimmy Page, Steve Howe, and Larry Coryell.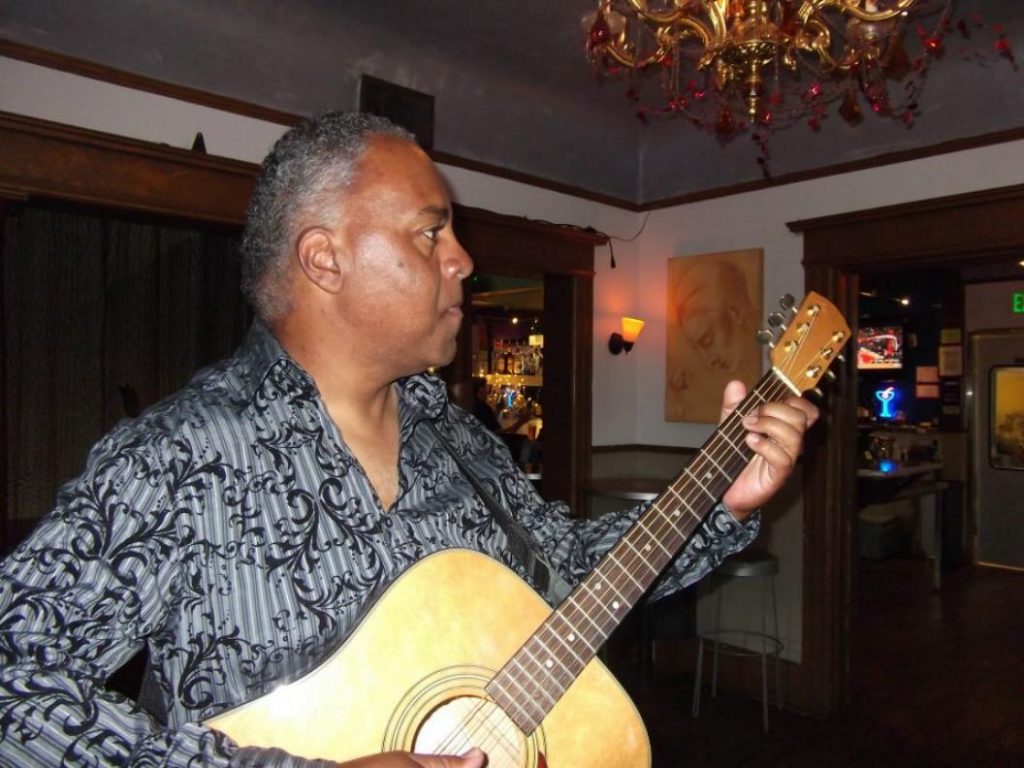 The last couple of years have been tough on artists and the music industry, but this never stopped you. Your live streams are very successful. Can you tell us if this new way of performing makes you feel, as an artist, and as a performer, compared to a usual gig on a stage?
Live streaming was a great way for artists to maintain a relationship with their fan base. I've spent most of the year expanding my music on indie radio around the world in addition to making more connections for my label, Pryor 2 What ? Records, through licensing and publishing. Thanks to Linked In and Fiverr, I've signed multiple contracts with publishers and music supervisors internationally.
The new generation is getting used to consuming musical content in a fast way. They always look for something new to listen to, piling them into digital playlists and often forgetting about many of the songs in it. Do you think there is still a place for narrative in the modern music world?
Today's listener has more options than the listener of the 20th century. Just as the 21st-century artist has a thousand more options than my generation did back in the day, it's all about finding your audience. The majority of my streams come from three places. Buffalo, New York, Phoenix, Arizona, and London England ages 25-44. Go figure. As far as a narrative breaking through? That would depend on the artist, the music, and the audience.
If you could travel back in time, is there something you would say to young Doug Cash making his first steps into music?
That's funny. Less drink and drugs, more studio time and don't follow fools.
What are your plans for the future?
More studio time, more licensing and publishing contracts with the majors (Hulu, Netflix, Paramount, Apple, Sony, Warner Chappell), and eventually my first international tour.
Doug, it was such a pleasure having you with us today. Is there anything you would like to say to our readers?
Thank you for giving me the opportunity to share my madness with your audience. Beyond gender, beyond race, beyond time, beyond space. Our love is universal.
Doug Cash
Check the links below, discover more about Doug Cash and his music, and don't forget to add his songs to your favorite playlists!
Learn Singing, Piano and learn how to MAKE MONEY with your Music! Check these out!