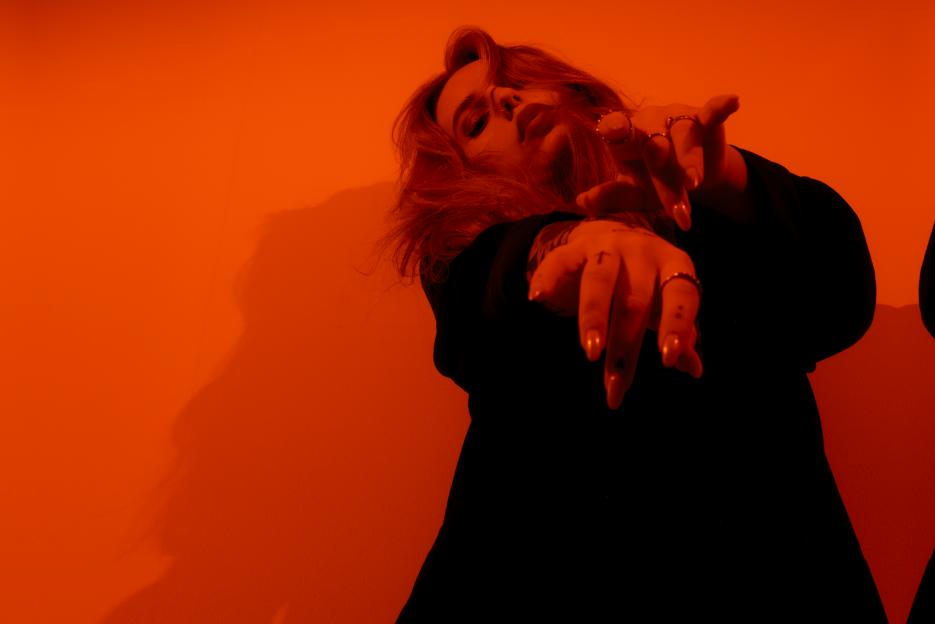 "Shouldn't Wanna Love Me" confirms Kazhi's incredible talent and artistic maturity!
After the excellent first single "How Good It Can Get," Kazhi is back with another incredible release from her upcoming debut album! The new single, "Shouldn't Wanna Love Me," meets all criteria to become an international Hit!
What makes Kazhi's music so unique is the perfect blend of Scandinavian Pop with the modern influences of R&B, Electronica, and Dance music, genres matured in Kazhi's DNA and blended to become a memorable and immediately recognizable sound!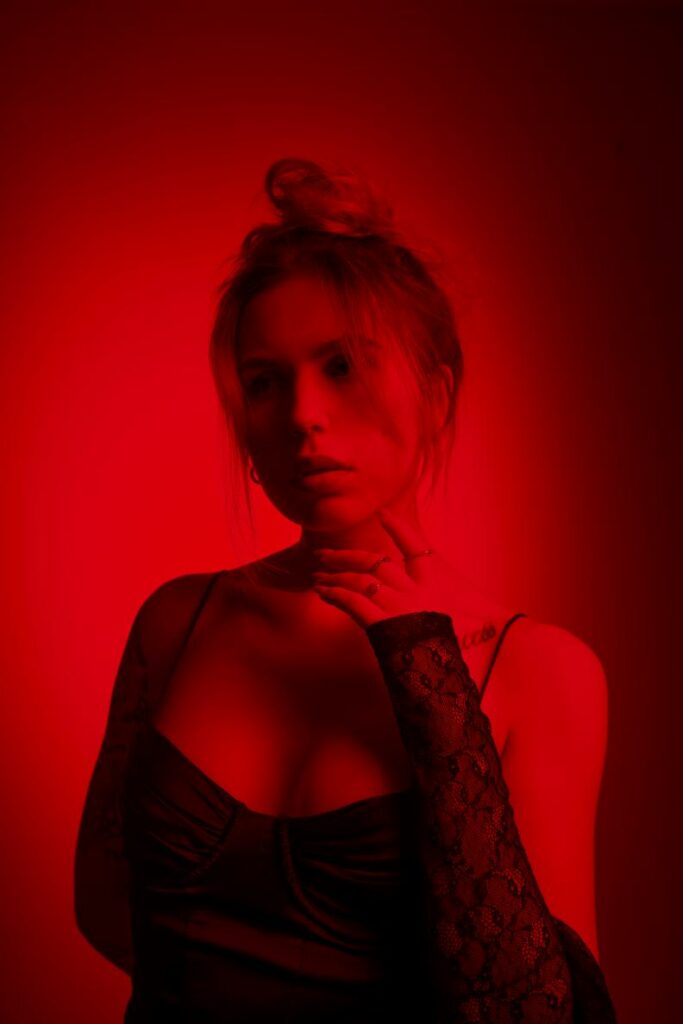 Based in beautiful Oslo, Norway, Kazhi shapes her sound in order to perfectly mirror and embrace her lyrics. Real-life stories come to life again in her verses, heartbreaks become lessons, lessons become art like her latest single "Shouldn't Wanna Love Me," which speaks to the listeners with honest and genuine words, supported by a captivating and catchy melody!
The brilliant arrangement of the song and Kazhi's outstanding performance behind the microphone pin her name among the most promising upcoming artists of this decade, a talent that without a doubt will join other excellent artists from Scandinavia such as Tove Lo, Zara Larsson, ALMA and MØ, who brought high-quality music to the world.
Today, at Planet Singer, we have the great pleasure of listening to Kazhi's latest single and discovering more about her artistic journey with an exclusive interview! 
Hello, Kazhi, and thanks for being here with us today at Planet Singer! Your latest two singles are incredible and we are thrilled to know more about you and your artistic journey. How would you describe your music?
I would describe my music as honest, kinda self-deprecating but in a good way. I'd say my music mirrors my personal development, my personal experiences, and everything I learn from it. Generally speaking, it can be described as "soft, danceable ''blue-eyed'' RnB, honest, and sometimes a bit moody" as my managers like to put it.
What's the story behind your artist name?
 So my Instagram username is kazhikazz, and I have no idea why, to be honest, I can't remember what made me pick that name. Anyways, I was on a cabin trip to write music for an artist friend of mine, and on that trip she started calling me Kaz, and it kinda stuck with me. Kaz later became Kazhi, and yeah, that's it, the story behind the name. 
What is your new single "Shouldn't wanna love me" about?
The title sounds a bit depressing, haha, but it is inspired by a moment of clarity, a movement towards a healthier love life, really. As cliché as that sounds. I always say that I have really bad taste in men. I haven't really been lucky with my romantic relations, I've experienced a lot of hurt in many ways. But hear me out, I do not blame my exes for the outcome of these relationships. Me saying I have bad taste in men is just me saying in a humorous way I guess, that I have chosen my romantic partners based on my own unhealthy and subconscious need to be a so-called "fixer". I think I used to feed off of the feeling of being needed, the feeling of maybe being able to "help" somebody that had some troubling habits or their own unhealthy emotional life. Luckily, I got to a point where I was starting to see my own patterns. 
With that being said, this song is about how my past relationships have left me with so many issues, so many parts of me that needed healing, it left me with a lot of trust issues and a lot of doubt. Say I'd find the most amazing guy ever while in this state of mind, a guy that would treat me right, love me right, a trustworthy guy; it wouldn't be fair to this person to promise them, my love, cause I can't really love this person the way they deserve when I'm not able to trust in them, with old scars that have nothing to do with them constantly gets in the way. I wasn't ready, and it took a good guy showing up to understand this about myself. And that's what the song is about, "Shouldn't Wanna Love Me." The making of this song helped me process a lot of stuff, and hopefully, I'm getting closer to breaking that cycle. I think there are people who can relate to this, and I hope that somebody can find comfort in knowing you're not in it alone. We got this boys and girls, we just gotta work through our shit.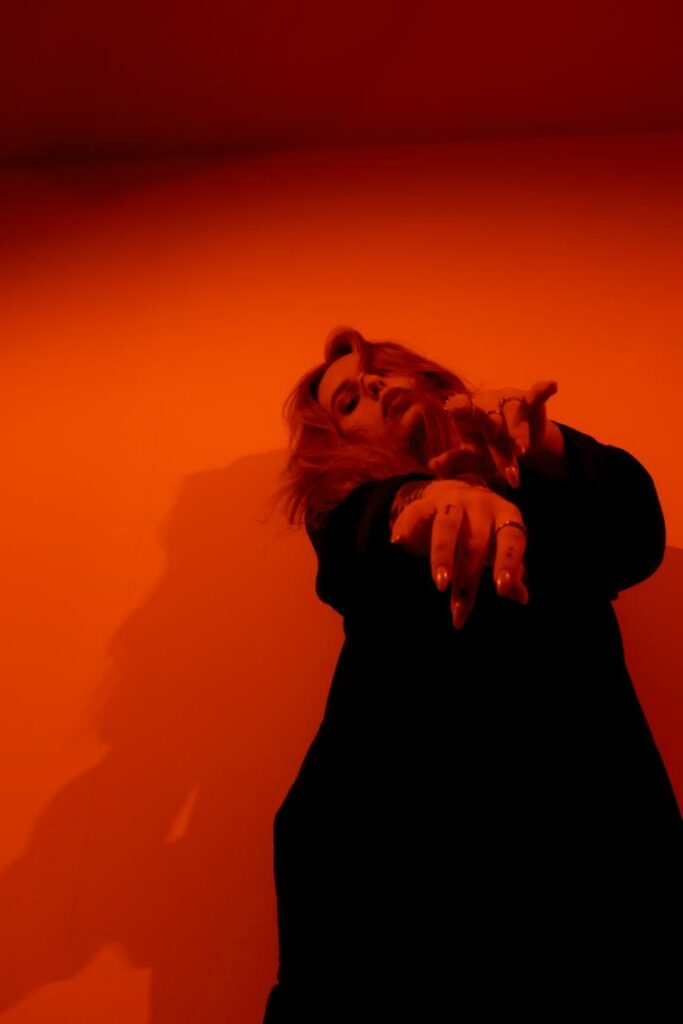 Why did you choose to work in the music industry?
I don't think I chose to work in the music industry, I think it chose me. There have never been any other options for me personally, it was always music. It started as a dream, became a hobby, and turned into a career. 
Do you write music for yourself or for your fans?
I'd say I write music for myself, but I release it for my fans. I always say that if sharing my music (aka my emotional life) with the world can make one person alone feel a little better, a little stronger, a little hotter, or a bit more understood, then that's success to me. That's why I don't have any filter when it comes to my writing, I write the story as it is, cause not everybody is lucky enough to have the ability to write their feelings on paper and make a melody from it, but at least they can listen to my words and maybe find some comfort in that, it be happy or sad feelings, doesn't matter. 
Please explain your creative process. How do you write songs?
It always starts with chords or a bassline, or even just a rhythm, then comes the vocal melody. I start mumbling words to this melody, and it's almost like my subconscious mind is telling me what I need to get off my chest, and it gets obvious really fast what each song should be about. At least this is the case when I write music for myself. It might look a bit different when I work on specific projects for let's say DJ's, or when writing for other artists, then I take my time to adjust to the purpose of the song and the wishes of the artist or the DJs. But it always starts with the melody, and then the words just follow.
Where can we listen to your music?
You'll find my songs wherever you listen to music, on Spotify, apple music, youtube, etc., under the name Kazhi. 
Any upcoming news you want to share with our readers?
Yes, stay tuned! I got songs coming out every 6 weeks throughout the entire year, leading up to the release of my first EP. So there's a lot of new music on its way. I'm also going to Rotterdam in May to play a few shows as the beginning of a mini-tour in the Netherlands this spring. All the details will be released on my social channels very soon. 
IG, youtube, tiktok @kazhikazz 
Check the links below, discover more about Kazhi and her music, and don't forget to add her songs to your favorite playlists!
An inspiring conversation with talented artist ALYXX! Exclusive Interview!