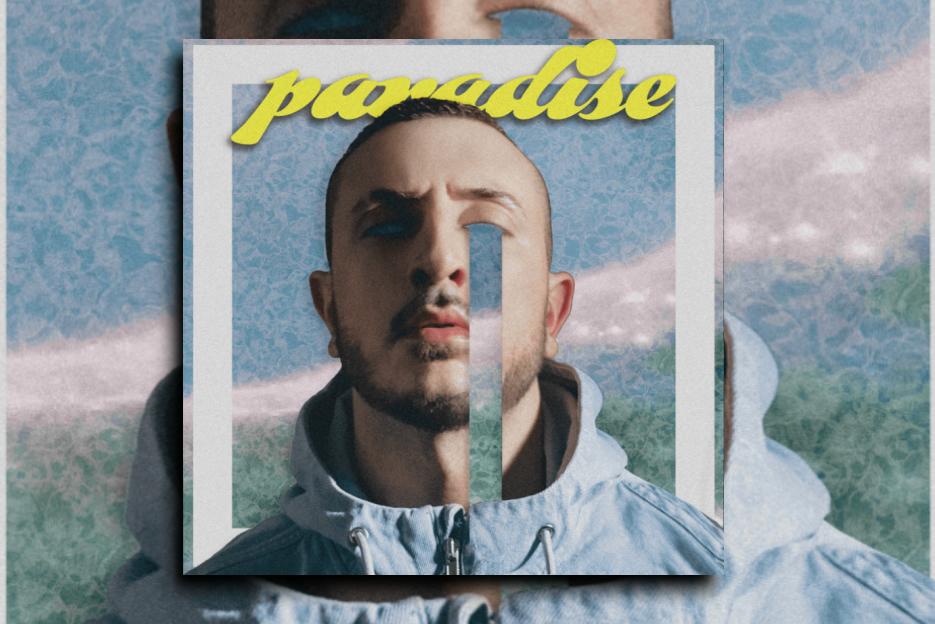 Matteo Ranieri's new single "Paradise" is a song you cannot miss!
"Paradise" is another incredible single that enriches the exceptional discography of this talented artist! Captivating and engaging, Matteo Ranieri is back with a brand new single that shows his artistic versatility and potential both as a songwriter and as a recording artist!
Today, at Planet Singer, we have the great pleasure of listening to his latest single, "Paradise," and discovering more about his music with an exclusive interview!
Hi Matteo, and thanks for being with us today at Planet Singer! Your latest single, "Paradise," is such an energetic and captivating track that shows once again your incredible talent and artistic maturity! We are thrilled to know more about your artistic journey so, let's start from the beginning; when did you discover your passion for music?
Hey there, thanks for having me! Pleased to know you guys have enjoyed "Paradise." My connection with music and art started off since I was really small as my family, especially my brother, have always been heavily involved in music, and that led me to get involved too. For a short period of time, I took Saxophone lessons, which was the first instrument I ever played, but I would always just turn on the old-school kind of midi keyboard and sing. So I then started taking piano lessons in Conservatory, music theory, and jazz singing lessons around the age of 10, and I wrote my first ever song in English when I was 11 on an old Britney Spears' instrumental I found online (so funny I can still recall the song, which wasn't the most pleasant melody to hear… trust me!). So yeah, it has really been an ongoing journey that has always played a key role in my life, and mostly, apart from all the studying, it always felt crucial to write and give a voice to my thoughts through art.
Let's talk about your single "Paradise." Excellent songwriting, your outstanding performance behind the microphone, and brilliant production work! Can you tell us more about this song and the story behind it?
I am so excited about this latest release because it really does hold a special place in me. "Paradise" really came to life during the pandemic, where I started a natural process of self-discovery and personal growth, coming to terms with the severe anxiety and depression I experienced mainly moved by my PNSD. I felt very alienated from the world surrounding me, and at first, that gave me a sense of non-belonging which still sometimes feels restricting. Until I understood, this feeling is just helping me to really outline what my views, thoughts, and my inner self are, and every day I discover some more. That is what I call my "Paradise" and what I would like everyone that listens to translate and shape this to their own based on their experiences, beliefs, and views. Once we start to shape this in our own ways, we suddenly all start belonging together in our own shape but still in the very same space. The beat, produced by Alex Romanenko, gave out that energy and that depth that I had to feel in order to try and describe what I wanted to describe. It also wouldn't be thanks to my producer Bruno Nogueira which is extremely patient with me and so so talented.
Where do you find your inspiration?
It really varies, but I would definitely say it's when I let my thoughts dig deeper, which isn't always easy; in fact, I would say it's one of the most difficult parts of it all for me at the moment – to feel inspired. Everything really has all to fall into place and allow my creative brain to start the process. I also obviously find inspiration through my all-time favourite artists by watching the same performances over and over again (my best friends would tell you… yes, I'm talking about Destiny's Child!) and some new ones too, of course.
In the past couple of years, you released other excellent tracks such as "Live 4 The Weekend" and "Song of Freedom." Even if your sound is constantly evolving, it still keeps that signature style that makes your music recognizable. How important is it to you to innovate and explore while staying true to your artistic self?
It's crucial. Especially this past year, I am always feeling the urge to experiment and to move away from the box society wants us to stay in to prove them I can be in any box I want to be and coexist in many together as well. So exploring is super important to me as who I really am is an explorer.
Pop and EDM are constantly changing, and your single "Paradise" keeps that DNA of all major Pop/Dance Hits but with a modern and fresh twist that makes it stand out! Your songs are excellent not only because they are great tracks but also because, thanks to the refined songwriting, they would also work with R&B and Rock arrangements, genres where your voice would work magnificently. Have you ever considered releasing tracks in these genres as well?
I am glad you pointed this out because it actually digs deeper into what I really love about music. I grew up listening to R&B and soul and was always truly inspired by the beautiful way they could reshape a Pop song by arranging it with a live band, so that has always been my aspiration. I am working hard to make this possible and, one day sooner than later, be able to arrange all my songs with a live band, with some Rock and R&B feels. 
Can you tell us what your creative process is? How does your music come to life?
What it really feels like inside is a very non-structured process. As I said in the previous questions, my inspiration usually comes from a deeper and more intense part of my soul, so then it goes. We never consider art comes from within usually, and that takes out a lot of our mental stress and energies that really don't go hand in hand with how precise and well-structured the music world has to be. So my creative process is very shattered and usually followed by a lot of emotional distress. I usually thought I can switch between the two easily and follow the right steps to actually bring all the pieces together and give birth to what it is that I created in my brain. I would write the lyrics first or vice versa, set up some songwriting and recording sessions, and then it all takes shape from there.
If you could collaborate with one of the artists who influenced your music, who would you like to share a song with?
I would absolutely faint if I could ever have the chance of sharing a song or duet with Beyoncé, my real true inspiration since I was seven years old with Destiny's Child.
In 2020, you founded Ranieri Records, an LGBTQIA+ contemporary pop record label. What led you to this inspiring and important new artistic adventure?
I really felt like I needed more representation and space as an artist, not only as an LGBTQIA+ person but mostly as an emerging artist that really goes through it all artistically whilst having a 'normal' working life. It's often really not spoken about, and it's thought making music is just a passion, whilst it is actually so much more and an involvement that takes over your days completely. So I decided to slowly start and create my own brand and label, which I am working hard for and hoping it will become home to many other inspiring, talented, like-minded artists.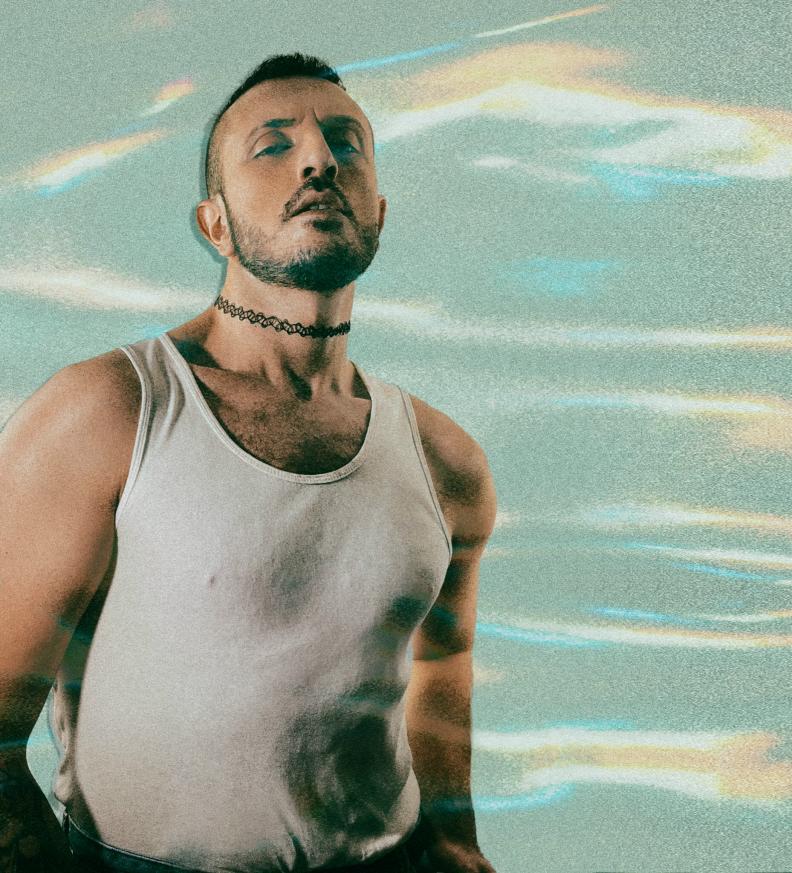 You performed on international stages. Are you planning any live or streaming show anytime soon to support the new single?
I surely am! I am planning the music video release for next week and a streaming event to celebrate the release with my online community.
Great music but also great lyrics. How important is it to you to reach your listeners and deliver a positive and inspiring message?
It is everything for me and truly is the base of all my music. I won't lie though, I am finding it always more challenging to connect personally with people in my network as an introvert myself, but I do always make sure to spend the right time and energy in delivering my message and then let people do what they need to do with it, which is extremely personal. This is what I want to inspire people with, giving them a little part of me for them to take it and treasure it to merge with their own bits and pieces.
What are your plans for the future? Maybe a full-length release?
I am planning to release an album this year or next year and continue with new collections on my store (and why not, hopefully, a little team that can support me manage all of this empire I am slowly piecing together all by myself).
Matteo, it was such a pleasure having you with us today! Is there anything you would like to say to our readers?
It was lovely to speak to you guys, and thank you so much for allowing me to get my voice heard a bit more. Apart from the usual "check out my music in the links below," I really just want to say to anyone who is reading this – you've got this, and you are doing SO great. Just keep pushing and believing hard in the hard, draining journey. It will all be worth it. It is all worth it already. Thanks again, sending lots of love X
Discover more about Matteo Ranieri and his music at the following links, and don't forget to add his tracks to your favorite playlists!
Learn Singing, Piano and learn how to MAKE MONEY with your Music! Check these out!