Available from October 6th, "Inside Out" marks an important milestone in the career of this talented artist!
Hochman's musical style, often reminiscent of Glen Frey's breezy folk-rock and Jackson Browne's heartfelt lyricism, exudes authenticity. Drawing influence from iconic figures like Neil Young, Bob Dylan, and Leonard Cohen, he weaves a tapestry of relatable stories and thoughts that resonate with listeners. His songs aim not only to entertain but also to provoke thought, as he believes that music can simultaneously inspire singing and contemplation.
The anticipation grows as Harry Hochman's debut album, "Inside Out," approaches its release date of October 6th, 2023. Produced and arranged by the seasoned musician Chris Murphy, the album promises to be a musical journey that dives into the depths of emotions and human experiences. The title track, "Inside Out," serves as the album's captivating opener. It's a sonic exploration of self-discovery, inviting listeners to embrace vulnerability and introspection.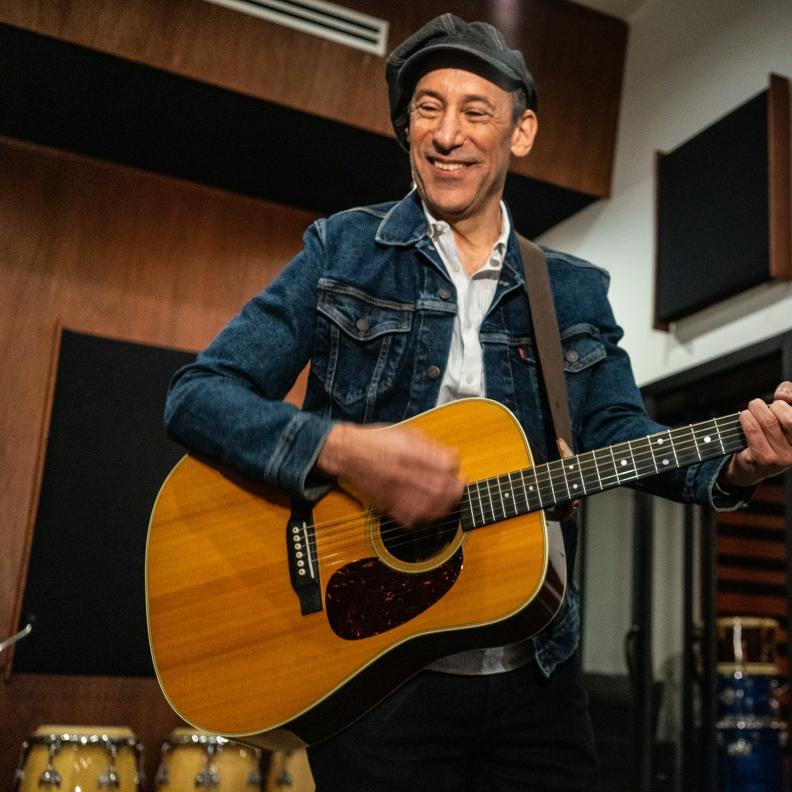 Among the gems of this upcoming album is the powerful track "Caryville." The powerful lyrics, combined with a refined arrangement and Hochman's outstanding performance make this song a rare gem that captivates from the first note to the last. The song's raw authenticity and evocative lyrics showcase his ability to craft narratives that hit close to home while resonating universally. "Wherever I Go," another standout from the album, brings vibrant rhythms that inject an infectious energy into the record. Hochman's ability to infuse his music with varied emotions and sonic textures is evident as this track takes listeners on an invigorating ride.
The creation of "Inside Out" was a collaborative effort that enlisted an array of top talents. With contributions from guitarist Nate LaPointe, drummer Michael Jerome, and bassist Alex Balderston, the album exudes a rich musical tapestry. Recorded at the Sonic Boom Room in Venice, California, and meticulously mixed and produced by Kevin Jarvis, "Inside Out" promises to be a sonic masterpiece that embodies the heart and soul of Harry Hochman's journey.
In "Inside Out," Harry Hochman unveils his soul, sharing tales of life's complexities, joys, and struggles through melodies that linger long after the last note fades. As the album's melodies intertwine with his poignant lyrics, listeners are set to embark on a musical odyssey that reveals the artist's world from the inside out.
Check the links below, discover more about Harry Hochman and his music, and remember to add his tracks to your favorite playlists!