One of the greatest pleasures of my job as a music editor is to discover artists that know how to stand out from the crowd. Artists like Jeremy Parsons know how to think outside the box, not compromising with the mainstream rules, and finding their way to capture their audience through quality music and engaging performances! Today, at Planet Singer, we have the great pleasure of listening to his latest tracks and discovering more about this talented artist through an exclusive interview!
Hi Jeremy, it is such a pleasure having you with us today at Planet Singer. Your music career is in the right direction giving you the success you deserve. Let's start from the beginning; how did you discover your love for music?
I've always really enjoyed going to concerts and singing along to the radio from a very early age. It wasn't until my later years of High School when I was seventeen that I considered it something that I could pursue as a profession. Even then, it wasn't for a couple of years after that when it became apparent. It began with stepping away from school athletics due to differing opinions between myself and some so-called "adults." I needed a new hobby and happened to have an old guitar lying around the house. When I was younger, my Mom got it in her head that I needed to play an instrument, and since it was so hard to get me to sit down, she knew the piano would be out of the question, so she chose the guitar. After I quit sports and found that guitar, that's all there was. I would come home from school, throw my bag somewhere, and play that thing for hours. After that, it was a domino effect of progress. From there, I started to sing and play. Then I began to write. Next, I would play my first writer's night, and from that point on, it's been all I've ever wanted to do.
What are your main influences?
My primary influence was Hank Williams Sr. with some George Strait mixed in from an early age. As I got older, I became influenced by writers like John Prine and Guy Clark. Later I would fall in love with artists like Phoebe Bridgers, Brandi Carlile, and Jason Isbell.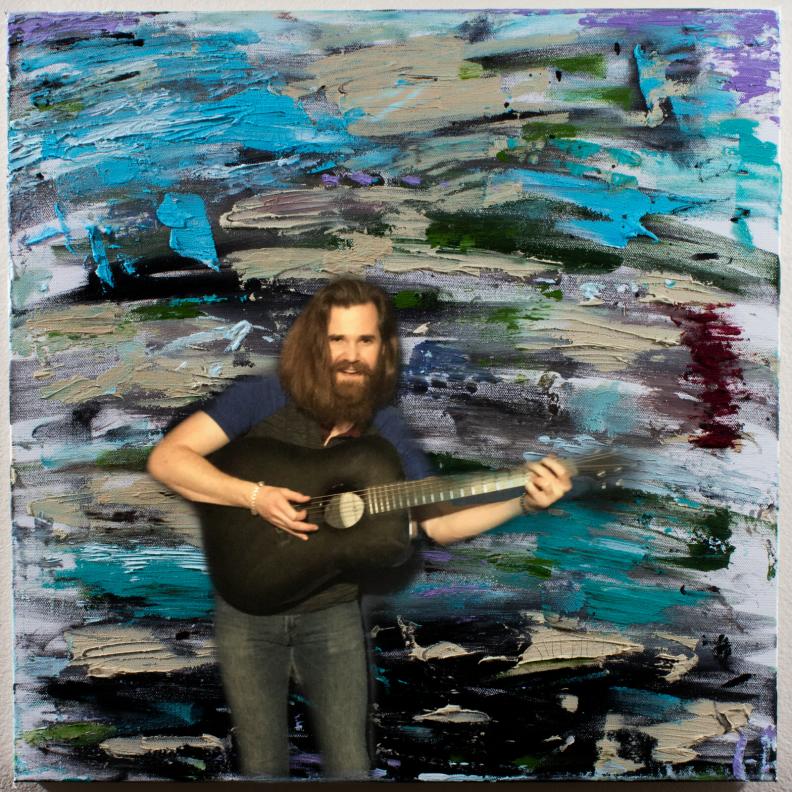 Among your previous songs, I love the groove of "I Am Love." Can you tell us more about this song?
We all have those crucial crossroads points in our lives, a moment in which you have to look at what you've got and realistically decide what's next and what's for the best. "Things To Come" is about the journey that got me there, a rollercoaster ride of drugs and alcohol, a search for the correct answers for myself. Was it that my life was over, or was it that something greater was about to begin. That was my choice to make, and I chose the latter. I walked that path until it almost killed me, and then with the help of the ones I love the most, I made a shift. I quit drinking because it was destroying me, my friendships, and all I had worked to achieve. There were plenty of good times and travels there, but I had more to do, and I was finally ready to face myself and get back on track. This is a song for the future and comes with the knowledge that we are in control of our own lives, and we should look forward to that, no matter how rough it gets.
Your latest album is full of great songs that seem somehow linked to one another. Is it just my impression, or is it something you did on purpose while deciding the album tracklist?
I love that you picked up on that! I had thought through that quite a lot to set it up that way. I usually try to lay my albums out in an order that is personally a lot of the emotions I trek through on a day-to-day basis. I want the flow to be personal in that sense because I draw from my personal experiences.
Your songwriting is brilliant. Can you reveal your artistic process when it comes to creating your music?
First off, thank you so much for those kind words! My writing process consists of observing things for what they are and then translating what I see and how it makes me feel into song. It's always been a form of therapy for me, and I am eternally grateful to have it as an outlet. From that point, I focus on if it's a developed hook or just a melody I need to build around. None of this matters if you're not sure what you need or want to say, you always have to figure that out first. From there, you have your foundation. Now you need to build something on top of it.
I stay inspired by life and the people I have chosen to have around me and in it. I am very moved by other art and music as well. I feel like as creators; we are always searching for the next muse or centerpiece for inspiration. That's the beauty of also traveling for a living and playing shows. You come in contact with so many souls and create new situations that breed inspiration.
Among the song of your discography, is there a special one?
I think they all become special in different ways, but as far as that goes, this new record has two that are so insanely close to me it's almost like I broke a piece of me off and put it out to the public. Those two songs are "Things To Come" and "Something Other Than You Are."
If you could collaborate with one or more of your idols, who would you like to share the stage with?
I would love to collaborate and share the stage with Jason Isbell and the 400 Unit. I have no clue what I would contribute outside of singing, but I've seen them play so much, and I love the show, the songs, the singing, the writing, and the energy. In short, I love everything about them and feel like I could learn so much from that experience.
What are your plans for the future?
Onward and upward, as my producer of the last two records, Michael Flanders would say. I'm focused on the next steps forward, and outside of working on the promotion of this current album, I'm beginning working on a new project and figuring out how that should sound. I always want to keep pushing myself as an artist, and I feel that requires venturing outside of your comfort zone and trying new things while making sure you don't compromise who you are in the process. I'm excited about the future and am very much looking forward to getting back to doing shows when the time is right.
Jeremy, it was such a pleasure chatting with you and having the chance to discover more about your music. Is there anything you would like to say to our readers?
I want to say thanks so much for supporting independent creators and their creations. It's an honor to get to do this for a living in general, but y'all make it all the more worth it, and I am looking forward to the day when we can all be in the same room safely, exchanging hugs and handshakes. Y'all stay safe and remember to take care of yourselves physically and mentally. I love y'all tons! Please keep up with me at my website or find me on socials. Let's be and stay friends.
Check the links below, discover more about Jeremy Parsons and his music, and don't forget to add his tracks to your favorite playlists!
Learn Singing, Piano and learn how to MAKE MONEY with your Music! Check these out!