Exciting, engaging, and energetic, Jide Oga is one of those artists who know how to stand out from the crowd! Strong of incredible musical skills, this talented artist has a truly unique sound, captivating and intriguing. Meaningful lyrics and brilliant songwriting are the main pillars behind his excellent music, but there is much more than that. Today, at Planet Singer, we will discover more about his music and artistry with an exclusive interview!
Hi Jide, it is a great pleasure having you with us at Planet Singer. Your music is exciting, engaging, and fun! Let's start from the beginning: how did you discover your passion for music?
Hi Guys, thanks for complimenting my music and for having me. Music is and has been part of my life for as long as I can remember, so I have always had a passion for it, but I developed the passion for making music when I was 18 years old – yeah! It wasn't a childhood dream; it was either the pulpit to become a preacher or the booth to become a rapper, and you know my choice. Lol
Your style is so unique you created a new music genre called JUJUSWING. Tell us more about it!
I can not speak for the rest of the world, but speaking from where I am from, it looks like it's a trend to sound Western with a borrowed accent to get on these days but not me – I decided to do me regardless of the critics and hater by keeping it really with my Ancestors and consciously adding that African JUJUSWING flavor to every track I'm on.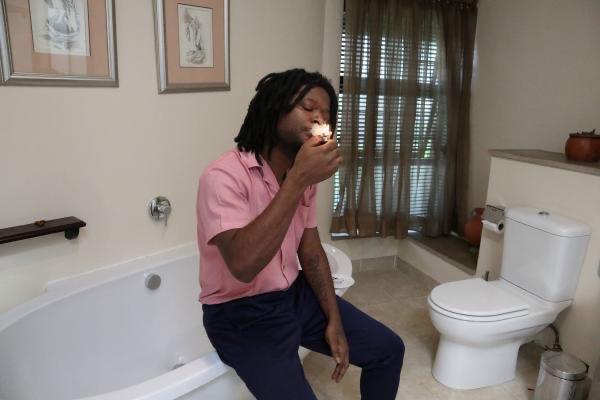 Your album "EDO Wizzard" is incredible! From the production to the songwriting, everything is brilliantly done! Can you tell us how your songwriting and creative process work?
EDO WIZZARD is actually a Mixtape and is a compilation of tracks from songs I had stacked up on my drive over time and some song I had already released to my SoundCloud audience except for the first three songs on the project produced by Promise – those I made specifically wrote for the project. When it comes to songwriting, I am inspired by past, present & future events in my life and also things happening around me – I am talking about things that peeps might necessarily not want to talk about – Elephant in the room type of sh*t. Lol
What are your main influences?
Musically and in no particular order, my main influences are Fela Kuti, Shina Peters, Kanye West, Nipsey Hussle, Jay-Z, Dom Kennedy etc.
The second track of the album, "By My Side," is a very intense and powerful song. Can you tell us more about it?
I was basically speaking to anyone trying to play God in my life and thankful that the Creator is not a human like I have been made to believe and some other crazy thoughts of mine. Lol
If you could collaborate with one or more of your idols, who would you like to share the stage with?
That would have been Fela Kuti because of the energy he brought and how he commands the stage. For the sake of this interview, I'd say Dom Kennedy – I think the energy will be grand – Dom or Nip.
Among the song of your discography, is there a special one?
For the sake of this interview, I'd say track 1 (Tomorrow) is dear to me because I sang in my indigenous language (Uneme) for the first time and because I know that when I wake up tomorrow morning, it is still going to be today, tomorrow is just an illusion – this makes me want to enjoy every bit of today that I got like letting my daughter disrupt my session and then have her vocals on the record because she won't go away – if that makes sense. Lol
What do you think about the contemporary music scene internationally and in South Africa? Any artists you like particularly?
I think it's great – I f*ck with the Drill movement from the UK, which is also big in the US, and locally I'd love to work with artists like Tressor or Msaki; I love the kind of Afro-fusion sound that they make.
What are your plans for the future?
My plan for now and the nearest future is to keep evolving, working, putting out new music, and concentrate on growing my JujuNation fan base.
Jide, it was such a pleasure chatting with you and having the chance to discover more about your music. Is there anything you would like to say to our readers?
It's been a pleasure chatting with you guys, and thanks for having me. I'd love to say to the readers that the best person to be is yourself. Cheers!