When it comes to creating music, every artist is different. What makes an artist stand out from the crowd often is not only their track or attitude, but it is the approach and connection they have with their music, their purpose as artists and performers. Artists like Luca V bring light to the frenetic nowadays music scene, thanks to a natural, genuine and honest approach. The clean songwriting, straightforward lyrics, and the rare ability to connect with the listeners with simple words are gifts only big artists have, and Luca V is one of those artists who go straight to the listeners' hearts. Today, at Planet Signer, we have the great pleasure of listening to some of his tracks, discovering his artistic path. We will start from his debut single "Forse," moving to his latest "TRIP," and his upcoming single "Filofobia," tracks that will steal your attention from the very first seconds, catapulting you in a tornado of emotions and guiding you towards unexplored soundscapes!
Luca Mercandino, aka Luca V, is a talented singer and songwriter originally from Turin and based in Milan, Italy. Gifted with a unique musical approach that conveys numerous influences into his sound, Luca V shapes his music incorporating sonorities that span from modern Pop and Italian Rap, with strong Urban vibes. His musical journey began in 2019 when he started working on his first lyrics. From then, the unstoppable creativity of this young artist led him to his debut single "Forse," followed by "TRIP," and the upcoming single "Filofobia." These three tracks are all very different and show the artistic maturity and versatility of an artist ready for a higher stage in his music career!
"Forse" is Luca V's debut single, released in January 2020. The track starts with a very catchy guitar riff that introduces the first verse. Right from the start, we can appreciate the melodic rapping of Luca V and the great vocals on the chorus, with a melody that gets immediately stuck in your mind. The beautiful lyrics are very inspiring, reminding us how important it is to love yourself, trust in your instincts, and feel complete by yourself before jumping into a relationship to fill a void only we can fulfill. In this track, we can appreciate not only Luca V's outstanding interpretation behind the microphone but also his refined talent as a songwriter, balancing perfectly each word to give sense and soul to the whole track!
Luca V's second single, "TRIP," released in June 2020, is a fantastic track that shows an entirely new side of this artist. We find the engaging rapping verses and a melodic chorus again, but with a completely different approach. The whole structure of the song shines thanks to the intensity of the arrangement. Darker sounds, surrounding synths, and a powerful beat support Luca V's vocal and frame his great lyrics' interpretation. Stepping back from a "mental crush" to have a clearer idea of who we have in front of us and what we really want, focusing on what is real and what is just in our head, in this song, Luca V guides us towards a dilemma we all had at least once in our life. The perfect lyrics meet the perfect melody, and thanks to his performance, every word goes straight to the point, with the charisma and stamina that is Luca V's trademark!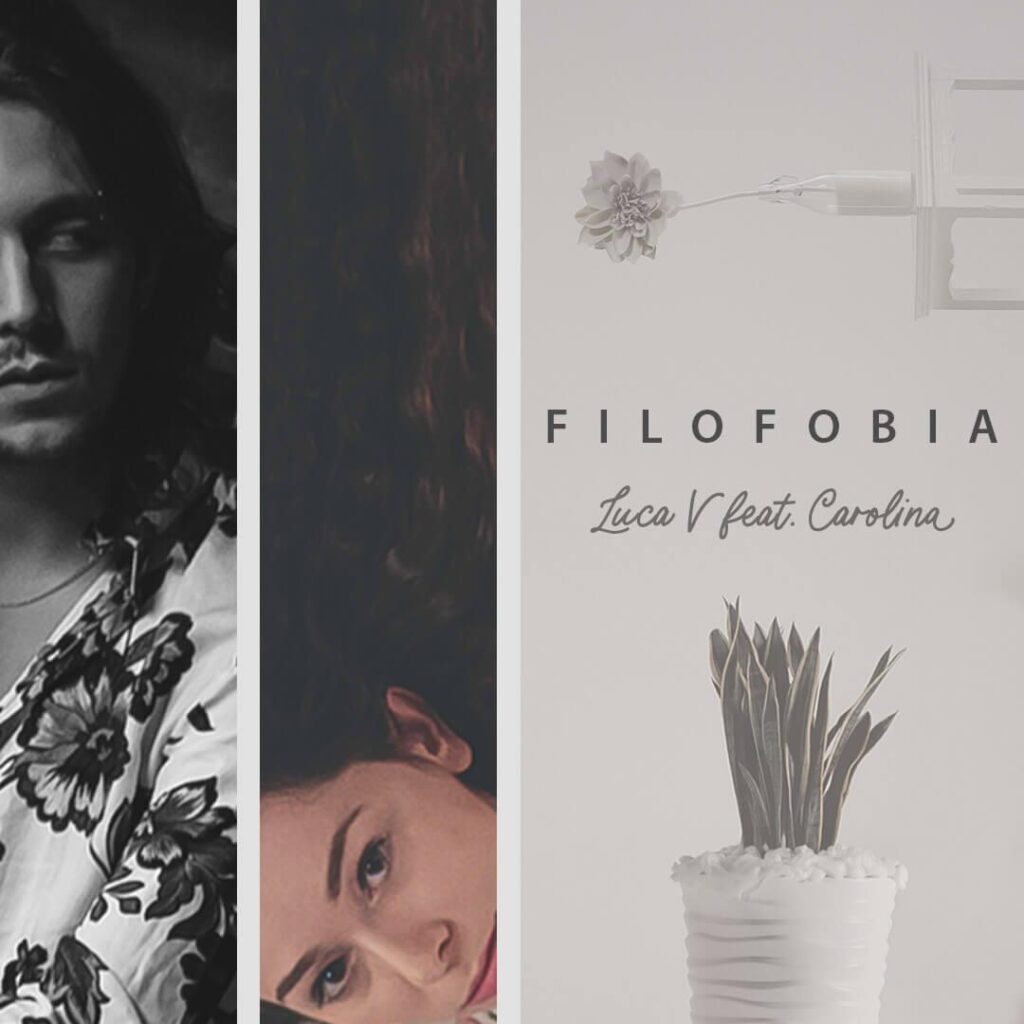 "Filofobia" is Luca V's upcoming single that will be released soon. On the hook of this track, we can appreciate the fantastic performance of talented singer Carolina Rimoldi. "Filofobia" (in English: "philophobia") points the spotlight on the fear of falling in love with someone, all the doubts and concerns that prevent us from living spontaneously, and why not, making mistakes, but still with no regrets. In the verses, we perceive the intensity and moody side of the lyrics. At the same time, in the hook, we see the other side of the coin, with a more positive approach, finding the courage to jump into the unknown, forgetting what could or couldn't be, leaving everything to fate. The unique approach that Luce V has while creating is music reflect once again in a fantastic combination of sounds and emotions. This perfect balance makes "Filofobia" flow smoothly from start to finish.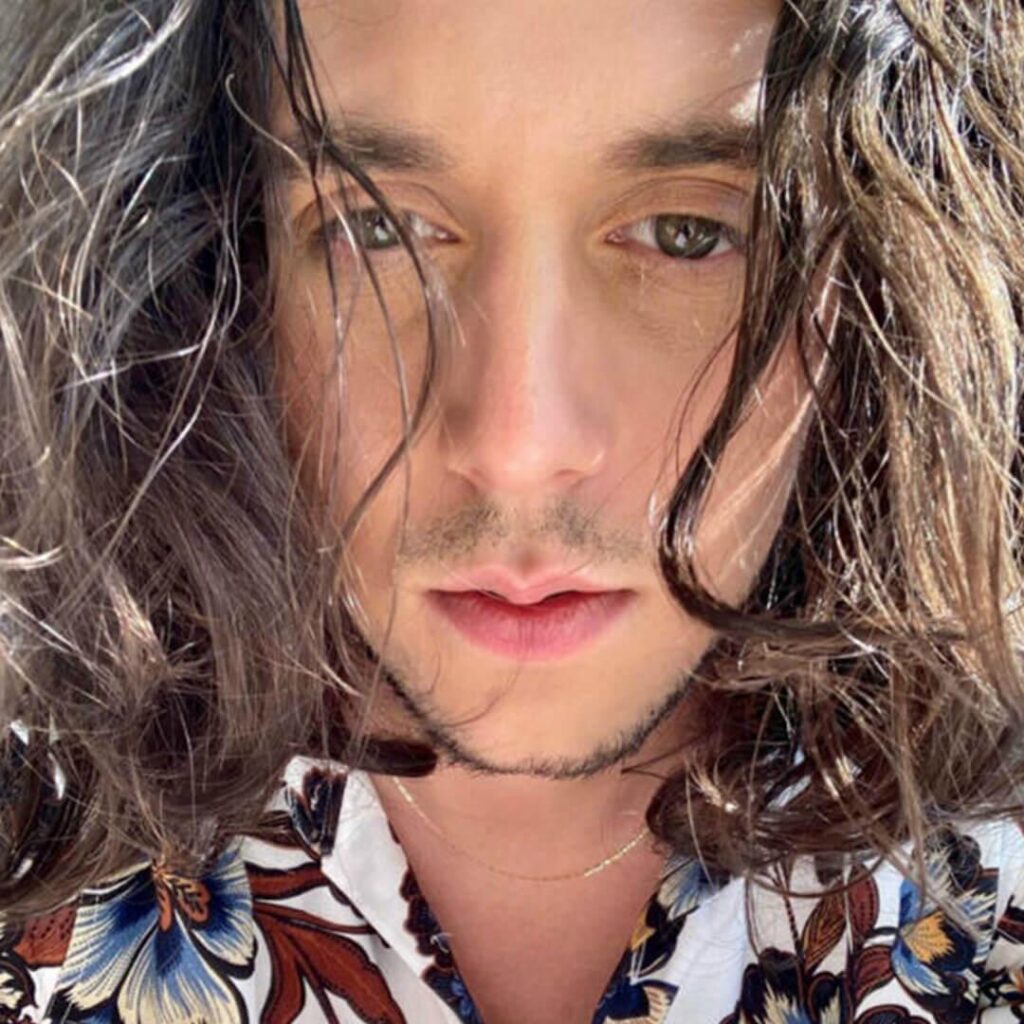 Luca V is a real force of nature. His style is unique in the Italian music panorama, and his ability to write soulful and meaningful lyrics enriches, even more, his compositions. A refined songwriter with extreme attention to details, Luca V is the perfect mix between the modern Rap wave of the Italian scene, the famous Canzone Italiana, and the vibes of the most recent Pop releases from the US, all combined to create a more contemporary version of Italian Pop Music. We could consider Luca V as a pioneer of a new wave of melodic Rap, a singer that looks to the future of music with an open mind and the talent of a Big artist.
These three songs sign a brand new chapter in Luca V's music career. While most of the artists nowadays try to win the rat race, digging for likes, streams, and views, Luca V still prioritize his art, focusing on the quality of his music, and working hard to make each one of his tracks a real musical journey for his listeners. These are the signs not only of artistic maturity but also of personal integrity and musical awareness. This rare gift will take this talented artist far, towards the success he deserves, and we can't wait for his next release!
Check the links below to stay updated on Luca V's news and updates on his releases, discover more about Luca V and his music, and don't forget to add his tracks to your favorite playlists, and share them with your loved ones!
Learn Singing, Piano and learn how to MAKE MONEY with your Music! Check these out!