"Fallen From The Sky" is one of those albums everyone should listen to!
Captivating and intriguing, Perdido Nino's fifth album confirms the incredible versatility and artistic maturity of an artist with no stylistic boundaries! Gifted with a unique musical vision, Perdido Nino is one of the few artists who can incorporate different styles and genres in their music without losing their imprint. That artistic DNA that makes their music recognizable and memorable!
Today, at Planet Singer, we have the great pleasure of listening to his new album, "Fallen From The Sky," and discover new sides of this talented artist's Creativity!
And talking about Creativity, "Fallen From The Sky" is proof of Perdido Nino's incredible talent! The beautiful guitar arpeggios of the opening track "Black Shadows" introduce us to the album, a wonderful intro followed by a rhythmic explosion that reveals the Metal DNA of this talented artist. The level rises with the powerful "Rising Star" and "In The Dawn of Night," two songs that tele-transports the listeners back to the golden era of Heavy Metal!
The title track is another incredible song! Joined by extraordinary Italian singer Eric Castiglia and Asia Williams' convincing backing vocals, the title track is a great track that, with powerful guitar riffs, memorable melodies, and a solid rhythmic engine, catapults the listeners towards music soundscape in a way only the legends of Metal and Rock Music can do!
The album proceeds with the exceptional "The Eclipse" with its Black Metal arrangement, speed drumming, and the singer's outstanding growl and screaming lines! Hard Rock vibes, mixed with Classical, Jazz, Folk, Country, Progressive metal, and Thrash Metal, find their own dimension in an intricately beautiful flown of arrangements in songs such as "Children of The Moon," "The Storm," and the incredible instrumental "The Aftermath."
"Drown In Sorrow" closes the circle of a glorious album! Powerful riffs, an unstoppable rhythmic engine, and another outstanding vocal performance marks without a doubt one of the best Metal Releases of 2021! Perdido Nino's genius created a new world in his songs, a collection of tracks that, thanks to his brilliant songwriting, and incredible stamina, hit the listeners from the first second to the last, digging deep into our inner selves. Captivating and mesmerizing lyrics give soul to each of the fantastic tracks that form "Fallen From The Sky," an album that reveals new shades and secrets at every play! "Fallen From The Sky" is an album that makes our work as music editors worth it, and we can't wait for Perdido Nino's next release!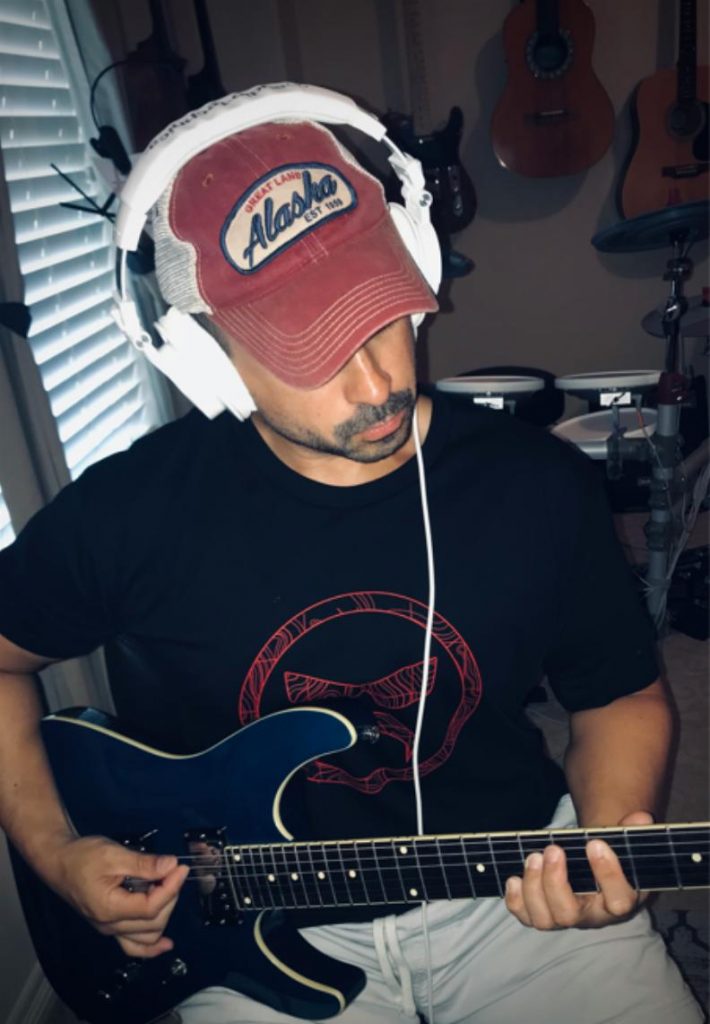 CHECK THE LINKS BELOW, DISCOVER MORE ABOUT PERDIDO NINO AND HIS MUSIC, AND DON'T FORGET TO ADD HIS TRACKS TO YOUR FAVORITE PLAYLISTS!
Share it with your friends!