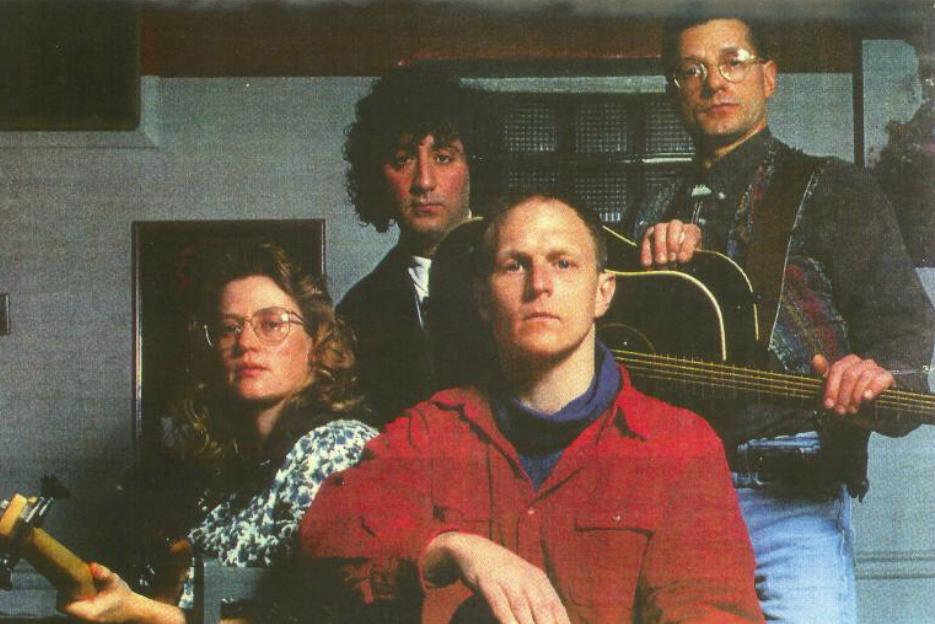 Artists like Robert Wagner make our job as music editors worth it. Strong of a long and exciting music career, Wagner shaped his sound during the decades, incorporating the best vibes of authentic Rock Music, evolving during the decades. Today, at Planet Singer, we have the great pleasure of discovering more about this talented artist with an exclusive interview!
Hi Robert, it is such a pleasure having you with us today at Planet Singer. Let's start from the beginning; how did you discover your love for music?
I need to take a roundabout approach to answering this question. What is love? I was working with some young people on William Shakespeare's ROMEO AND JULIET, and we consulted a PSYCHOLOGY TODAY article on the various types of love. Parental love. Erotic love. Fraternal love. And so on.
Surely, you're not asking me when I fell in love with a Muse from Greek mythology, right? No. But what does it mean to love music? How is it possible to love music?
There is something special about falling in love with music. There's the joy of listening and dancing for the first time as a child. There's the joy of discovering what it feels like to put your fingers on the keys of a piano, the strings of a guitar, the intricate machinery of a saxophone. There is the trepidation at performing in front of an audience. The anguish of being ignored or spurned by an audience.
For me and people like me, our love of music is a marriage. We are wed to music. We exchanged vows. For better or worse. For richer or poorer. In sickness and in health. A lot of people enjoy music and are passionate about it. But people like me are wed to music. TILL DEATH DO US PART.
So are you asking me when I discovered that I had to get on my knees and ask her father's permission to marry her? Or are you asking about my love-at-first-sight moment?
The love-at-first-sight moment was probably when I was playing with my cousins. We had a little turntable and boxes of old, scratched up records, our parents' records.
Not to be overly dramatic, but I decided to pursue marriage with music when I was undergoing chemotherapy treatments for a rare form of cancer at the age of nineteen. All I ever wanted was to write and play music, and here I was, facing eternity, not having done what I most loved. I made a little deal with God. If I lived, I would never do or say anything that I did not believe in. And I would ONLY do what I DO believe in.
So I've courted music in sickness and health, for better or worse, till death do us part. I can't say with certainty that she accepted my proposal. Sometimes I wonder? Has she accepted my proposal? Or am I still trying to win her heart?
What are your main influences?
My main influences are the contents of those boxes of scratchy records I mentioned earlier. I WANT TO HOLD YOUR HAND, SHE LOVES YOU, A HARD DAY'S NIGHT, ROLL OVER BEETHOVEN by The Beatles. The Platters. The Mills Brothers. The Sons of the Pioneers. Marty Robbins. The Beach Boys. Johnny Cash. The Smothers Brothers. Roy Clark and Buck Owens. Tammy Wynette. The Fifth Dimension. Petula Clark. Tom Jones. Bobby Darin. The Hollies. The Ames Brothers.
Later, after discovering what I am good at, what I do, I saw myself aligned with Phil Ochs, Lou Reed, Sam Shepard, Patti Smith, Michelle Shocked and Bob Dylan.
In 2020, you recorded and released two new albums, "Undesirables and Anarchists" and "Burning Lantern Dropped In Straw." They both sound great, yet they are very different releases. Can you tell us what's behind these two records?
"Burning Lantern Dropped in Straw" consists of songs The Little Wretches were working on before Dave Losi had to step away from the band. We'd really hit our stride and come up with a way of working in the studio in which we knew how to get our"thing" on tape. Management companies were interested in us. We were being offered gigs in venues that had previously rejected us. We had a batch of awesome new songs and a batch of old songs that had been recorded in the early days of the band, staples of our set that we knew we could re-record in our new style.
Then Dave called and said, "I'm out." He had family responsibilities that superseded his life in music. The recording project that involved the songs that appear as BURNING LANTERN DROPPED IN STRAW were abandoned.
At the end of 2019, I moved. In the process of packing and unpacking, I found a box of old, unlabeled cassette tapes, and decided to go through them. I had forgotten that these recordings existed. I made copies for old bandmates Dave and Ellen, thinking they'd want to return to the studio to finish them off, add some drums and percussion, then Dave's son went and uploaded them to for-sale on a website. I'd regarded the project as unfinished, but I really think those recordings are amazing as-is. Okay, then. If young Losi thinks the stuff is good as-is, who am I to doubt him.
After Losi left the Wretches, I recruited Rosa Colucci, and she and I were performing as an acoustic duo. You didn't mention WHEN IT SNOWS, but it was also released last year, an acoustic album in the tradition of Simon and Garfunkel's WEDNESDAY MORNING 3 A.M.  
As Rosa and I performed, we attracted pianist HK Hilner. HK said Rosa was the best singer in Western Pennsylvania, and he wanted to play behind her. He kind of insisted that we rebuild The Little Wretches, and UNDESIRABLES & ANARCHISTS is the culmination of that rebuilding.
Whereas UNDESIRABLES & ANARCHISTS was pretty much captured live in the studio, BURNING LANTERN DROPPED IN STRAW was built around Dave Losi sitting at the grand piano and me sitting on a stool with my acoustic guitar. We played the songs as a duo and layered the other instruments.
The thing about The Little Wretches is that we're not locked into a genre. We're like The Beatles' WHITE ALBUM or Neil Young's catalogue. There is a consistent thread that runs through our catalogue, a spirit, a world-view, an intelligence, but we work with the tools at our disposal and we play it like we feel it.
What do you think about the music industry's contemporary twists, the playlist jungle, the digital algorithm? Do you think it helps artists, or it makes music every day a little bit more sterile?
I'm the wrong person to ask that question. I give no thought to any of that. All of the music I love, I was either turned onto it by a friend or I stumbled across it as if by Divine Intervention. When I was first listening to Dylan, I was the only person I knew who listened to Dylan. When I listened to Patti Smith and The Velvet Underground, I was the only person I knew who knew and liked their music.
Seek and ye shall find. I sought. I found. I just kind of assume that there are kids out there looking for what THE LITTLE WRETCHES have to offer, and they'll find it. Just like I found what I was looking for, they'll find us.
Your songwriting style is unique! Can you reveal your artistic process when it comes to creating your music?
I try to keep my tools sharp, my mind and soul open for inspiration, and I keep things simple.
I met producer Lenny Kaye at a music conference, and I asked him if he sees making a record as creating an illusion or documenting a moment. He said definitively that he sees making a record as a process of creating an illusion.
But that's not me. Lou Reed has fifty different versions of SWEET JANE. Bob Dylan has fifty different versions of LIKE A ROLLING STONE. I've got fifty versions of WHO IS AMERICA and BORN WITH A GIFT. I haven't the resources to craft an illusion. I'm a DIY folk-rock punk. I have no choice but to play it like I feel it. I'm not good enough to do anything else. If I was Pavarotti or G. E. Smith, I'd have decisions to make, but my decisions are made for me by my limited range. What can I do with what I've got?
I've internalized a sense of what my music is supposed to sound like. What I hear in my head is NOT what you hear on the recording. Everything you hear is modified and adapted based on the tools and resources at my disposal. Acoustic or electric? Cafe or roadhouse? Listening room or party. Living room or garage.
I do not want to sound rote or formulaic, but I do want to sound timeless and part of a tradition. I want you to simultaneously be surprised by a turn of phrase or a chord-change, but at the same time I want you to feel that those are the perfect words and that was the perfect change.
I've got words. I've got melodic phrases. I've got chord changes. I imagine my brother on violin. I imagine Ed Heidel on bass.
I've studied up on the playwright August Wilson, and I realize that he and I have a lot in common. I'm assembling scraps of poetry and melody and guitar chords, and those scraps tell me where they want to go.
I live in my own little dreamworld. I'm inspired when the faithful prevail, when people who seemed to be without a hope refuse to surrender.
On the album we're getting ready to record, I have a song called PALMS AND CROSSES. Imagine the day after the crucifixion, and the Apostles and disciples have scattered and gone into hiding. Their teacher and hero is dead. Everything they believed in is gone. Poof. Total and absolute defeat. And a few days later, the very same people are willing to come out swinging, willing to die for what they believe. The faith of the martyrs swiftly won the hearts of people throughout Europe, North Africa and the Middle East. THAT inspires me.
PALMS AND CROSSES is set on the day between Good Friday and Easter Sunday. That day of defeat. Its refrains says, "Tomorrow will decide what yesterday means."
I am inspired by crazy people who stick to their guns and turn out to be right. Amazing Grace. The Beatitudes. I probably sound like a religious nut, but that's what inspires me. You asked.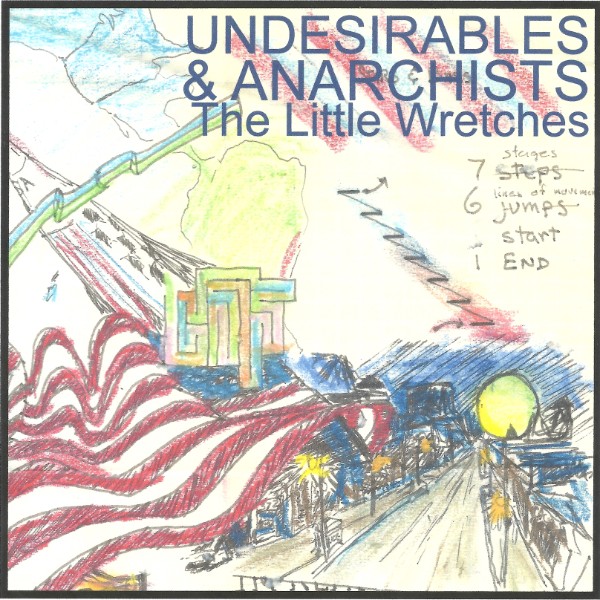 Among the song of your discography, is there a special one?
BORN WITH A GIFT is kind of our theme song. Are you familiar with the novelist Henry Miller, author of TROPIC OF CANCER, TROPIC OF CAPRICORN and many others. Novel-length poems more than actual novels, if you ask me. But I read where he said TROPIC OF CANCER was his discovery of self, and TROPIC OF CAPRICORN was his discovery of purpose. For me, BORN WITH A GIFT was my discovery of purpose. The parable of the talents. This little light of mine, I'm gonna let it shine. You were born with a gift. Honor that gift.
If you could collaborate with one or more of your idols, who would you like to share the stage with?
I don't have any idols. I'd resurrect John Creighton and play with him. I'd brainwash Dave Losi and have him play full-time with The Little Wretches. I'd resurrect my brother, apologize for all the wrongs I've ever done him, and hand him his violin.
It's funny, other people have asked me this question. I don't think I answer like I'm supposed to. But really, I don't have any idols.
What are your plans for the future?
Me,  Mike Madden, John Carson and Rosa Colucci are rehearsing to cut a collection of twelve songs plus an instrumental fragment. HK Hilner may play some piano, too. The album is going to be called RED BEETS & HORSERADISH. Red beets and horseradish is an ethnic dish with a lot of symbolism attached that involves enduring and triumphing over suffering. Each song is a vignette. Sick people. Old people. Crazy people. Working people. It's like an August Wilson play, except it's not a play; it's a collection of songs.
I hoped to have it out by Easter, but it'll be done when it's done. I can perform all of these songs solo, as a duo, trio, or with a full band. I want to release the album, perform every night for a different audience, and burn this candle till it runs out.
I need a booking agent. I want to wake up in the morning, thinking about where I'm playing tonight.
I also have a screenplay for THE BALLAD OF JOHNNY BLOWTORCH. The song has been pretty successful. Know any producers interested in backing a great little movie?
I have no idea how things are going to unfold. But I've got this amazing catalogue of songs and a whole world that has yet to hear them.
Robert, it was such a pleasure chatting with you and having the chance to discover more about your music. Is there anything you would like to say to our readers?
The interview started with a question about love. Go back to the top and consider what I said. Ask yourself. What do you love enough to stick with it through sickness and health, for richer or poorer, till death do you part? Every minute of your life spent doing what you don't love is a minute of your life wasted. Search. You will find your purpose. Or your purpose will find you. And when that happens, take a knee, make the proposal, and make the commitment. Till death do you part.
And, of course, I want to say thank you. I wish I could do more, but this is all I can do.

So I've courted music in sickness and health, for better or worse, till death do us part. I can't say with certainty that she accepted my proposal. Sometimes I wonder? Has she accepted my proposal? Or am I still trying to win her heart?
Check the links below, discover more about Robert Wagner and his music, and don't forget to add his tracks to your favorite playlists!
Learn Singing, Piano and learn how to MAKE MONEY with your Music! Check these out!