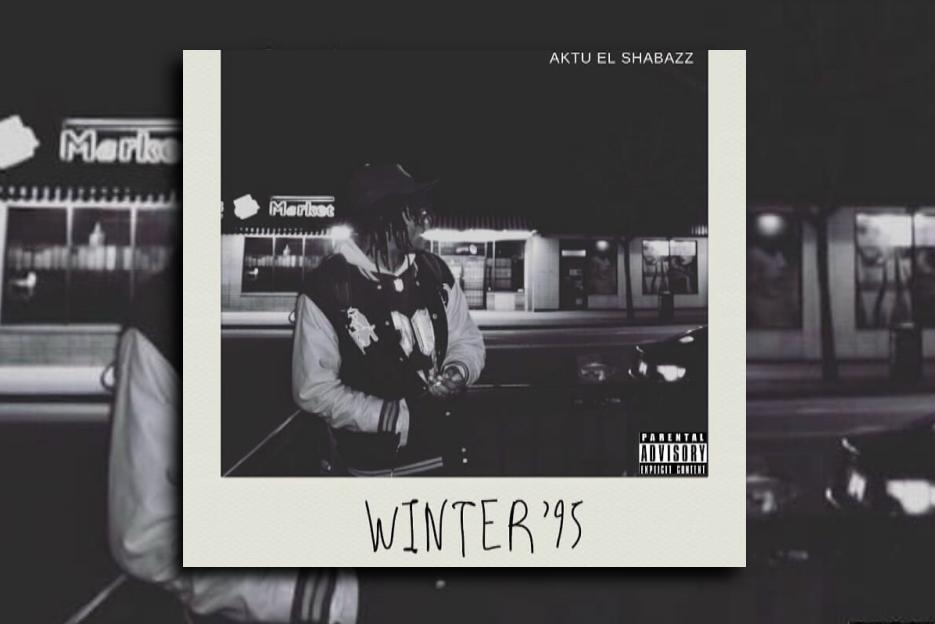 It is always a great pleasure to listen to quality music, especially if it comes from artists who really have a unique sound and think outside of the box. While most new releases are oriented towards the mainstream's standards, there are still artists who focus more on their music's artistic side, releasing tracks that genuinely represent themselves as artists and performers. Thanks to artists like Aktu el Shabazz, we can still find quality music with a fresh new sound among the ocean of daily releases. Today, at Planet Singer, we have the great pleasure of listening to his latest Album "Winter'95", an exciting eight-track release that will stay in your favorite playlists for a long time!
Aktu el Shabazz is a talented rapper, Hip-Hop Artist, and songwriter, with a unique style and strong connection with his art. Originally from Haiti and based in Vancouver, Aktu shapes his sound, incorporating the best vibes from the golden age of Hip-Hop and much more. Versatile and innovative, his sound follows the paths of legends such as Pharcyde, Nas, Blackmoon, and Outkast, and the more moderns sound of Kendrick, J Cole, Doppelgangaz, Playboi Carti, and Denzel curry, to name a few!
"Winter'95" starts with "Regular Show Freestyle," a track that sets the mood for this release and introduces us to Aktu El Shabazz's world. "Major League" follows right after, with its catchy sound and vibes. "Home," the third track of this superb release, shows Aktu's incredible versatility. Excellent arrangements and dynamic sound changes make this track a pure gem or modern music.
"Barney Rubble" redirects us to the best Hip-Hop vibes of the early 2000s, fantastic beat, and intense lyrics describe new soundscapes where Aktu shows another side of his talent. "Laundry Room" and its experimental arrangement, followed by the modern Hip-Hop vibes of "Nightking," lead us towards the end of the album where "Summer'95" and "Winter'95" close the circle in the best way possible. Like chapters of a book, both songs describe intense stories that take life thanks to the incredible interpretational skills of Aktu, the excellent arrangement, and fantastic songwriting!
"Winter'95" is one of those releases that happen once in a decade or more. The whole album flows smoothly thanks to the incredible songwriting and the stamina and outstanding performances of Aktu that steals the listener's attention at every word! Exciting and intense, this release shows not only his artistic skills but also the incredible maturity of an artist ready for a bigger stage in his music career! "Winter'95" is a true masterpiece of modern music, and we can't wait for Aktu el Shabazz's next release!
Check the links below and discover more about Aktu El Shabazz and his music, and don't forget to add his tracks to your favorite playlists!
Learn Singing, Piano and learn how to MAKE MONEY with your Music! Check these out!