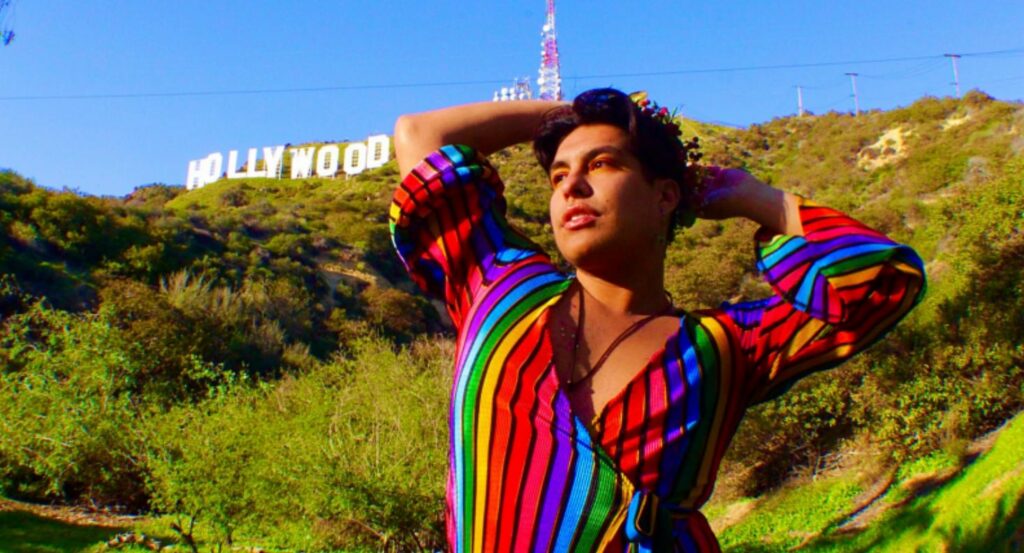 Starchild will release their new project "We Have the Power" on all streaming platforms on May 19th while the lyrics video for the single will be available from Friday the 14th! Save these dates!
Energetic, captivating, and engaging, Starchild is one of those artists who embrace full artistic freedom and deliver a genuine, brilliant, and memorable performance both on record and on stage!
We had the pleasure of interviewing them and discovering more about their artistic journey so, sit back and enjoy our chat with talented Starchild!
Hi Starchild, and thanks for being with us today at Planet Singer! Your voice, energy, and artistic vision are fantastic and inspiring, and we can't wait to know more about you and your artistic journey! So, let's start from the very beginning; when did you discover your passion for music?
Hi, planet singer! Thank you for the kind words! It's a pleasure to be chatting! My music journey truly began in 2019 when Big Chris Flores, a very talented music producer, discovered me on Instagram. I was fresh out of singing classes, I was transitioning from writing poetry to writing and experimenting with song structure, and I was taking a mental break from auditioning and acting professionally. So I was in a very transitional phase in my life when he discovered me. And it was kind of learn-as-I-go from there! He helped me bring 3 songs of mine to life, 2 of which I released on streaming platforms and performed them all around Los Angeles Venus. My last show was when I Headlined the legendary Whisky A Go Go on February 9th, 2020, then the pandemic took over the world. And I kind of used that time to write and refine my sound, work on my inner self, and truly cut out low vibrations and fear. And again through Instagram I was discovered by Tristan Thomas, he took my new material and my previous material and added the final elements, and mixed and mastered it to completion. And now I'm here. About to release a new single for the summer, starting my brand new debut era.
We can't wait for your upcoming project to be released this month on Friday the 14th! Can you tell us more about "We Have the Power?"
Yes! "We Have the Power" is my brand new single I'm releasing to streaming platforms on May 19th! It is a nostalgic Lofi-surf rock track inspiring the listener to be aware of the corporate corruption and tap into the human power within to shift and change the world around you. On April 14th the "We Have the Power" lyric video is launching and dropping on my website, Starchildmedia.com. That same day my Merch store is launching, along with A blog. Very excited to get more fans signed up to my mailing list to keep up with all the things to come with this new era!
Where do you find your inspiration?
I find my inspiration through reading. I read so many books! Books on metaphysical topics and conversations. I love tracing the occult historical context that runs through our human history. I love reading about music history and art history, myths and legends, and seeing how they all connect and reflect each other. I love reading about sun lore and mythology. So my main inspiration comes from books, magic, and the power of the sun. The sun rules all aspects of life and light.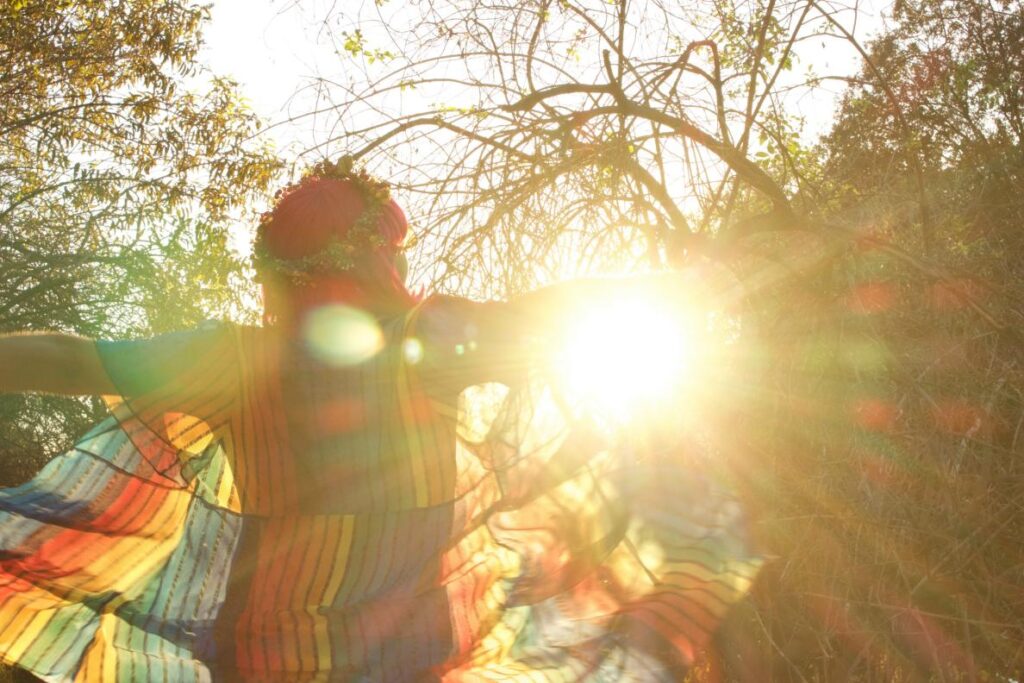 Your energy on the stage is contagious, and your performances entertain and make the audience feel part of the show. In your opinion, what's the best part of performing for your audience?
I think the best part about performing for my audience is being able to show them the spirit inside me. When I get on stage, it's a transcendental experience and I feel my most authentic self, and my audience is so supportive and the love they give me creates such a mystical moment and show.
Your setlist can be very demanding vocally. What relationship do you have with your voice? Do you work with a professional vocal coach or are you a natural talent?
I am definitely not naturally gifted. I went through vocal coaching and technique through awesome coaches at amber light studios! Starting in 2017. They really gave me confidence and warm-up technique. So after a couple of courses with them, I began performing and using their teachings in my everyday vocal health. But currently, I don't have a coach at the moment, so I just honor my voice through warm-ups, breath work, meditation, and making sure I am singing from my diaphragm and not my throat.
With the release of "We Have the Power" you mark a new chapter of your career. If you look back at your journey, and if you could travel back in time, what piece of advice would you give to your younger self?
I would tell my younger self, be prepared to meet your shadow and mirror self and conquer them, baby. You're going to come out of that depression era and use your inner light that has always been inside me to guide me to this dimension of love and healing I'm in. This era is all about being proactive and calling ourselves to action to be the change we want to see and hear.
Fantastic! Let's talk about live shows, where can we see you live next?
As of right now, I don't have any new shows lined up, YET! I'm working out dates and venues for summer bookings. So stay tuned by signing up to my newsletter on Starchildmedia.com to stay up to date when I announce those dates!
If you could collaborate with one of the artists who influenced you the most, who would you like to share the stage and a song with?
Okay so if anyone reading this knows me, my answer is obvious, but to those who don't know me, my all-time favorite artist is hands down, Lana Del Rey. She practically raised me and nurtured me through high school and teen depression without even realizing it. She is just such a legendary poet and rockstar, and she truly doesn't give a FU**K! She is one of the only artists out there that can make art that relies on natural instruments mixed with digital beats set over alternative lyrics or merging genres together for over 7-minute songs! Like no one is releasing music like Lana Del Rey. She is in a lane of her own and creates music just for her and not the politics of the industry which is refreshing. I can go on and on all day about the musical genius she is, so hands down if I could share any space musically with her, I would be so honored. She's the mother Mary for the millennial and gen z crowd lol.
What are your plans for the future?
My plans for the future are to anchor in the sun's divine light through music and art and movement. I want to create movements through my art. I want to create art that becomes reflected back into the physical. But most importantly, my future plans are to urge the Uber wealthy to mass fund the non-profits that have the Solutions and answers to our complaints and problems as a society, they just don't have the mass funding. So I want to keep bringing awareness to that. We can choose to fund a better future for the physical world, we just need to talk about what's being mass funded. Problems or solutions?
Starchild, it was such a pleasure having you with us today! Is there anything you would like to say to our readers and your fans?
I would love to say thank you so much for all the love and support through the years! Sign up to my email list at Starchildmedia.com to stay updated with every part of my journey! Be sure to check out the Lyric Video to "We Have the Power" Friday, April 14th! And lastly, if you can, support your local indie artist and check out my merch store! It's fashion, it's bright, it's happy, and it's Starchild! I love you all so much! May the magic of the sun shine down on your hearts and minds and provide light and clarity! Thank you for having me and chatting with me! Much love!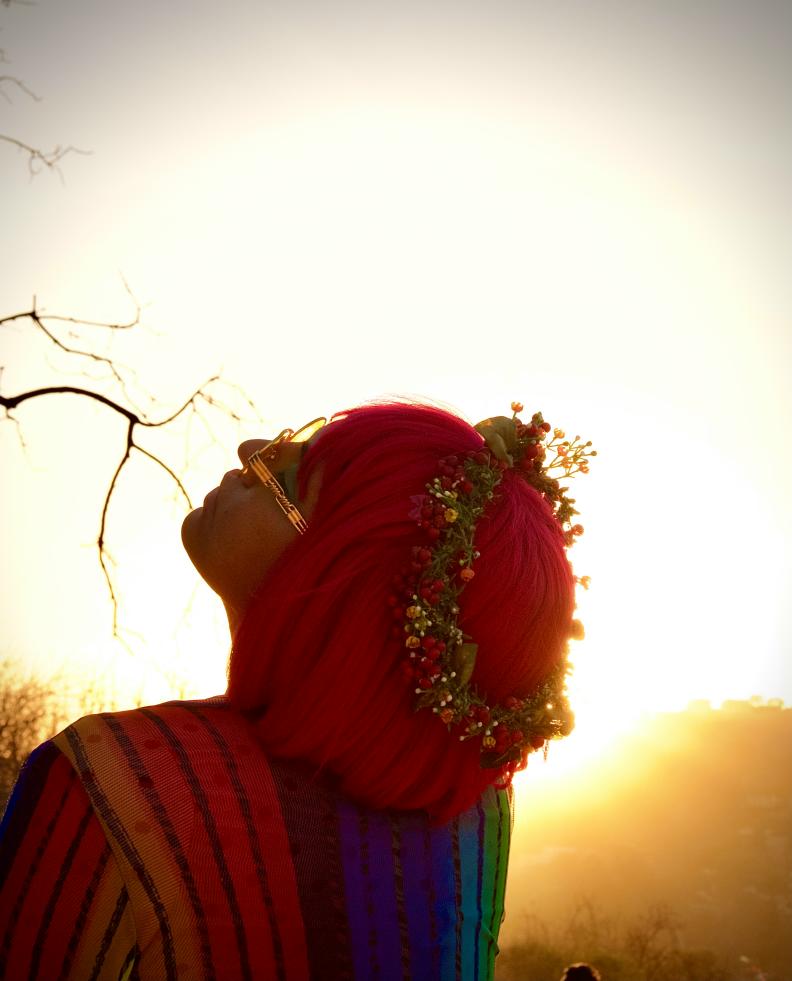 Check the links below, discover more about Starchild and their music, and don't forget to add "We Have the Power" to your favorite playlists!
An inspiring conversation with talented artist ALYXX! Exclusive Interview!