Direct and genuine, LonelyWorld's music goes straight to the point, standing out for originality and creativity.
With excellent singles such as "Actin Up," "No Hook," and "Net Worth," in their discography, LonelyWorld convince their listeners from the first note to the last. Captivating and raw, their sound reminds of the best acts of the Golden Era of Rap Music, plus that unique sound that makes them stand out!
Joined by talented KMC, which sees Fuji4k and Zour joining him in the excellent single "Ice Cream," these incredible artists open up in an exclusive interview, welcoming in the behind-the-scenes of their music world!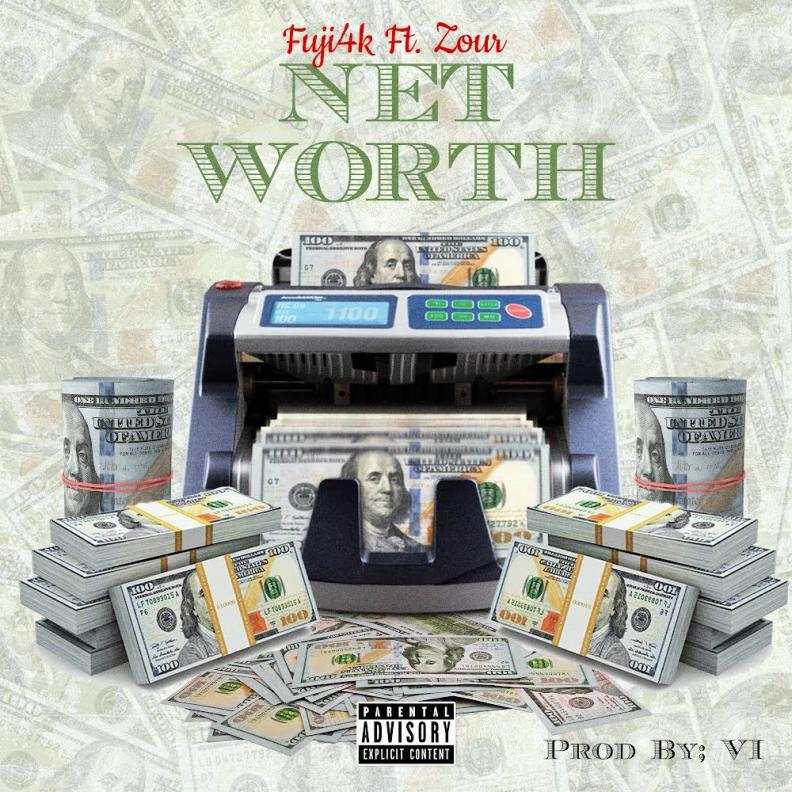 Hey guys, thanks a lot for being with us today at Planet Singer. Singles like "Net Worth," and "No Hook" are incredible releases that make you stand out in the contemporary Rap panorama. We are thrilled to know more about you so let's start from the very beginning. When did you decide to join forces and create LonelyWorld?
Zour: "LonelyWorld™️" was created by Fuji4k under the premise of creating music based on our own personal experiences. When Fuji4k first brought up the idea of "LonelyWorld™️" I was immediately intrigued as I knew this could be the next big thing. I never really had an interest in making music until Fuji4k brought up the idea in the last quarter of 2022. So far it has been a great outlet for me to express myself and reach others in ways I didn't know were possible until now.
Fuji4k: We've known each other since elementary school, but decided to clique up last year to make music together.
Let's talk about your latest release; "Net Worth" is such a powerful and modern track that investigates our society in a deep way. Can you tell us more about this song?
Zour: "Net Worth" was the last song we collaborated on before I officially moved to South Carolina. It definitely has a more upbeat tone implied and has garnered a lot more attention than our other tracks due to that sound. We want to create more tracks like it in the near future.
Fuji4k: I had the beat for a while and showed it to Zour and he fucked with it hard too. So we both hopped on it and shit turned out wonderful.
Are you planning any live shows for this summer?
Zour: As I mentioned in my last response, I recently moved to South Carolina where there is a lot of live music almost every night. We haven't scheduled any shows as of this moment but we would love the opportunity to perform live in front of an audience this summer.
Fuji4k: We wanna gain more traction and have more songs out before we do a live show, but in the future one would be awesome.
Where do you find your inspiration?
Zour: There are a lot of artists that inspire me (Bones, Xavier Wulf, Tyler The Creator, Yung Lean, Bladee, Sematary, Bill $aber, Lil Yawh, and a few others) but I also draw a lot of inspiration from life itself. We share a lot of our own experiences within our lyrics. It allows us to connect with others who share those experiences and gives them a chance to really feel the message in our music.
Fuji4k: I find my inspiration from experiences I go through in life and the emotions I get from them, as well as things I watch and artists I've listened to growing up to now.
If you could collaborate with one of the artists who influenced and inspired your music, who would you like to share a song with?
Zour: In all honesty, I feel like a collaboration between "LonelyWorld™️" and either "Team SESH", "Sad Boys", or "Drain Gang" would be a groundbreaking release.
Fuji4k: This is a tough question but definitely Hi-C, Drippin So Pretty, or Lil Tracy. One of those three for sure.
You are also involved in another project that sees talented KMC joining you. Have you worked together before?
Zour: No, we never officially collaborated until we released "Ice Cream", but we were in the studio with KMC & Vertigo during the creation of KMC's debut track "Quest".
Fuji4k: No, but we want to make more in the future. That's my blood brother, he's dope as fuck.
Another incredible track in your discography is "Actin Up," which is also your debut single as LonelyWorld. The song evocates the best vibes of the golden era of Rap music, revisited with a modern twist and a jazzy infusion that makes the whole track stand out. Can you tell us more about this song?
Zour: Sure, "Actin Up" was our debut track as the "Lonelyworld™️" collective. Fuji4k sent me his verse out of the blue one day and I asked if I could put a verse on it and he liked the idea so we went with it. "Actin Up" has a unique sound which is not found often in the West Virginia music scene. The beat was created by JuggRich Swayy and he did an outstanding job on it.
Fuji4k: It was the first song we ever liked enough to publicly release. I sent Zour a rough draft of the verse I had on it and he fucked with it enough to hop on it and shit went up from there.
Songwriting and music production make your sound so unique. Can you tell us what your creative process is? How does your music come to life?
Zour: Honestly, we just sit in the studio, play a beat, and let the creativity flow. Sometimes we can create a song and release it in a few hours whereas sometimes it takes up a couple of weeks to finish a bigger project.
Fuji4k: We try to drop a song at least once a week sometimes twice in a week. We start off finding a beat we both fuck with and then writing shit to it spitting ideas back n forth coming up with the tone/vibe of the song type shit. its fire.
What do you think about the Rap scene in your area? Does living in West Virginia impact your artistic journey?
Zour: The rap scene in West Virginia is heavily oversaturated with Detroit, Memphis, and Louisiana-style flows. There isn't much room to be original here as everyone wants to be the next Lil Baby or NBA YoungBoy. Creating your own style is one of the hardest things to do here as anything new is automatically considered weird or out of the ordinary.
Fuji4k: I fuck with the rap scene in my area, there's people doing different shit but there's also people copying the popular sound at the time which can be dope or trash honestly.
KMC: Coming up out of WV definitely has an impact on the music taste coming out of here. You definitely have to choose to seek sounds on your own, but you can find so many hidden gems here music-wise.
Another thing that comes up from listening to your songs is the details and the narrative behind your songs. How important is it to you to be close to your listeners by sharing real-life experiences in your songs?
Zour: My favorite thing about our music is the fact that we always share real-life experiences in our lyrics. That's what helps us stand apart from other artist's "rap-cap" and allows us to truly connect with our listeners.
Fuji4k: It's true to me that and I feel like everybody I rap with to be honest in our songs and translate shit we've been through. things we felt. That's what makes it sound good and will make it last in the long run. The relatability and bringing whoever listens to your music into your world you know.
KMC: I think experience is such a big part of rap. Where you personally came from molds your sound and I always keep that in mind.
"No Hook" is another gem in your discography, can you tell us more about this song? 
Zour: We were writing to a beat one day and finished our verses, but we didn't have a hook. We went ahead and spit the lyrics to see how it would sound and it came out phenomenal so we released it as is.
Fuji4k: Zour and I were freestyling over the beat at first and ended up spitting some fire shit. So we sat and wrote to it, but didn't have a hook which is where the name No Hook comes from.
AI is taking the world by storm, and musicians are already using it to create music, artwork, etc. Do you think the digital era is going to affect artists' creativity? Do you feel like this can help you fasten up your creative process?
Zour: I'm not a big fan of AI, I hope it doesn't have a major impact the music scene in the long run. Although, it could be used to help/harm the music scene depending on who has access to it.
Fuji4k: Yes I do, it's already affecting creativity in positive and negative ways. I feel like anything made by AI will always have a novelty to it, but not have the interestingness and originality of a person.
KMC: I think AI generation is going to open a can of worms in the future, but that is yet to be seen in the music industry. There are already talks of it going towards harmful products.
Your songs are the result of your talent and artistic vision but also of the incredible collaboration with talented producers such as JuggRich Swayy and Wealthboi X Tydaniel. How important is it to collaborate with people that share the same passion, vision, and workstream as you?
Zour: We've been able to accomplish so much by collaborating with producers and other artists that share the same creative direction as us. We wouldn't be "LonelyWorld™️" without them.
Fuji4k: Its very important to me to collab with people with similar ideas or ideas that combine well with mine to make dope shit.
What are your plans for the future?
Zour: I want to keep making more tracks utilizing our own creative direction, hopefully, play some live events, and maybe even create some "LonelyWorld™️" merchandise.
Fuji4k: To keep experimenting and evolving our sound, grow our fanbase, and hopefully play live shows and make merch for the people that fuck with us. To keep spreading our message in our music.
Guys, it was such a pleasure having you with us today. Is there anything you would like to say to our readers?
Zour: Thank you all for taking the time to check out this interview, and stay safe out there. The world is a crazy place.
Fuji4k: A message I'd like to leave is you're never truly alone in this shitty world. There's always someone out there that cares.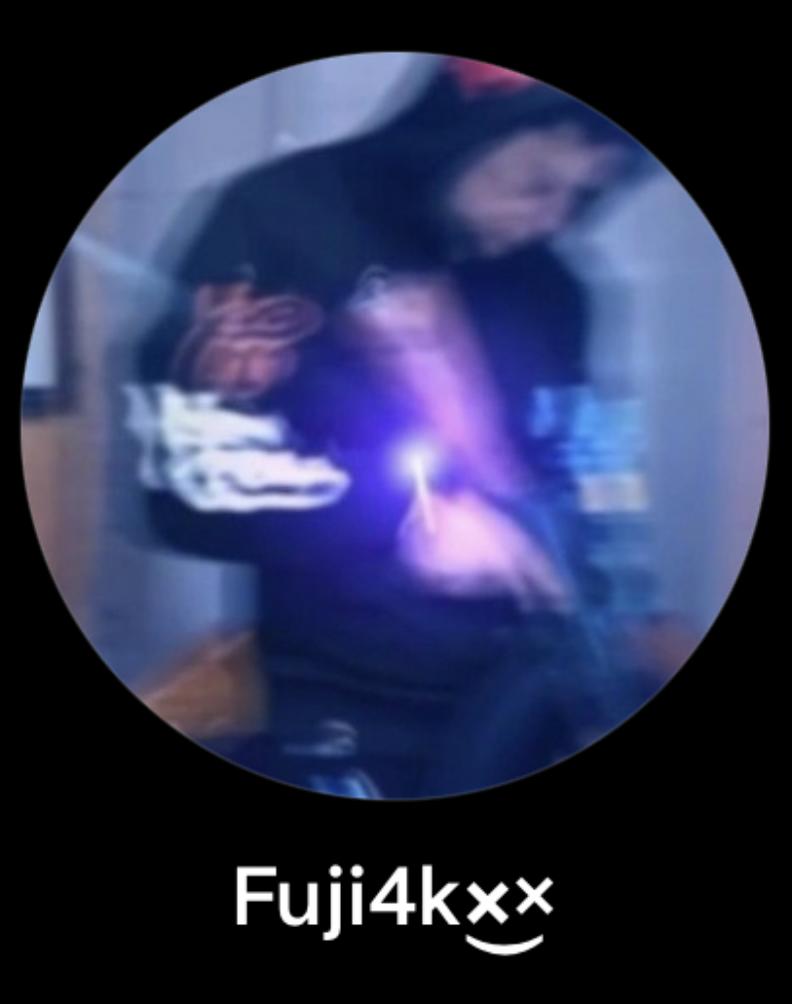 Check the links below, discover more about these talented artists, and remember to add their tracks to your favorite playlists!
An inspiring conversation with talented artist Jimmy Fristad! Exclusive Interview!