After the excellent album "From A Prince To A King," Eric James confirms himself as one of the most unique acts in the Rap and Hip-Hop panorama of the decade!
Listening to tracks such as "Letter To 26th & California," "King James," and "Summer Vibez," to name a few, is enough to understand Eric's potential. With a sound that is unique and engaging and lyrics that go deep into the listener's minds and hearts, Eric James is without a doubt one of the few new artists with the potential to break internationally.
Today we had the pleasure to dive into his world with an exclusive interview, exploring his creative world and having a sneak peek into what we believe will be an incredible music career!
Hi Eric, thanks a lot for being here with us today at Planet Singer! Your latest release, the excellent "From A Prince To A King," marks a fundamental step in your career. We are thrilled to know more about your artistic journey and upcoming releases, so let's start from the very beginning. When did you discover your passion for music?
I grew up in a musical family. My dad played drums and my uncle is a reggae artist, so it was always in me. What really sparked that interest in becoming an artist myself was "Da Drought 3" by Lil Wayne. My older brother and I used to listen to that mixtape religiously and he challenged me to freestyle to "Back on my Grizzy" and admittedly it was terrible haha, but it made me want to continue to work at it. From that point on, Lil Wayne became the first artist I really studied and the rest is history.
"Letter to 26th & California" is one of the main tracks in the album. Its direct, intense, and very personal approach makes your music go deep in the listeners' minds, touching them on a personal level. Can you tell us more about this song?
I actually wrote this song based on a conversation I had with an incarcerated family member. During the conversation, he was telling me how hard it was being in jail and how the system was designed to be guilty until proven innocent, which is a harsh realization. He was telling me he wished that there was some way he could tell his story and the story of others who are wrongfully incarcerated and dealing with the death of family members all while trying to stay strong in such a life-altering situation. The first verse of the song talks about his feelings being in there and being unable to help and be supportive in the way the family needed, all while trying to stay strong for himself. The second verse of the song is my response to him trying to be strong for me and letting him know that it was a lot of pressure for me but reassuring him that we are going to get through the storm. At the end of the song, I dedicated it to everyone fighting and dealing with incarceration. There's always a silver lining. 
What's the story behind "From A Prince To A King?" When and how did you start creating this project?
From A Prince To A King was a project that I had been crafting for a while. My first project "Mixed Emotions" was meant to be as in-depth, but I wasn't ready to dive deeper into those emotions that I was bottling up. I would say I recorded the first song "King James" around November of 2021 when I had started going to therapy regularly. It served as a reminder that I am capable of accomplishing anything I really put thought to. From there, it became easier to write these songs about the stress I was dealing with from around November of 2021 (dealing with the deaths of my grandma and older cousin) to August/September of 2022. I found that turning my project into a therapy session made it easier to give a fully authentic view into my personal life and give fans the real Eric James, which is something that has brought me closer to the fans and really resonates with them.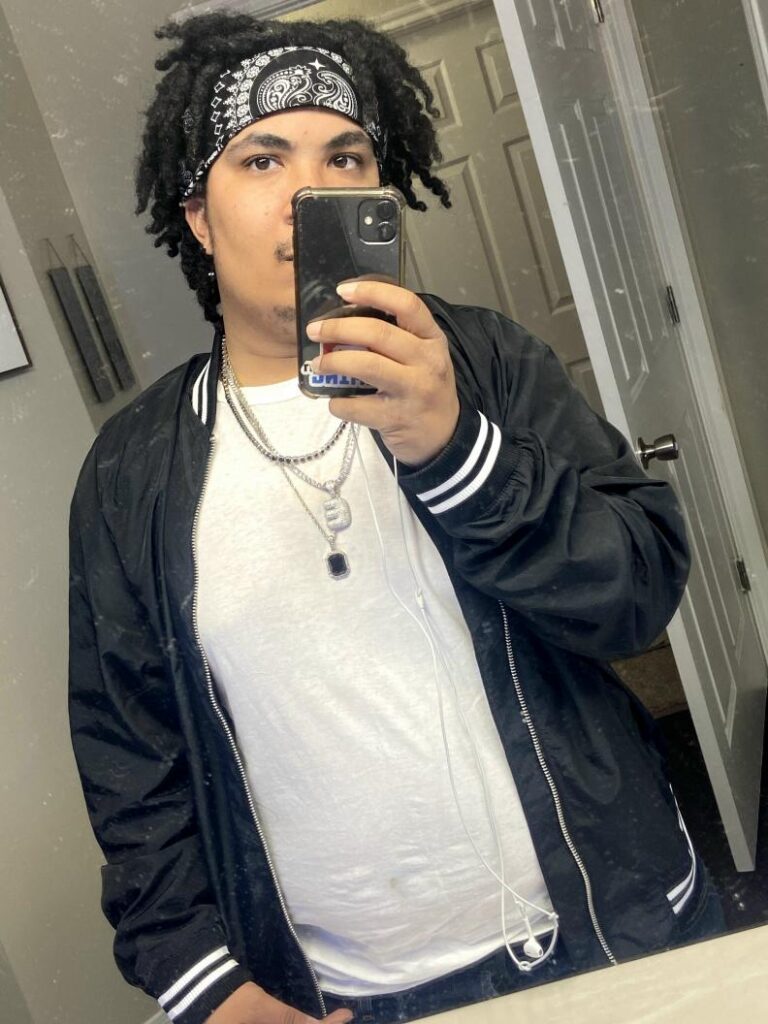 One of the things that make your music stand out is the importance you give to the lyrics. Narrative is clearly important to you. How do you find the right words for your song?
I write exactly what I feel. I started out writing poetry in the 5th grade and it was a great way to learn how to craft rhymes that also speak to the soul. When I had started making music, that same poetry mindset carried over. I always try to put as much emotion and life experience into every lyric, I really intend to spill my heart on every single beat. You never really know who's going through, or been through, the same thing that you have, so that authenticity is the most important part of the creative process for me. 
Your songwriting is pretty unique. Can you reveal what your creative process is? How does your music come to life?
My creative process starts with finding a beat that I like, usually something with some decent bass or something kind of soulful. From that point, I just start freestyling with random words just to capture the cadence I want to use to attack the beat. Then I think of a situation I, or someone I know personally, has been through and I try to match the story with the vibe of the beat, which I found really brings the song to life when the beat hits and the lyrics match. Haha, I guess it's not too glamourous of a process but it is a great way to practice before going into the studio and helping make studio sessions more efficient. 
If you could collaborate with one of the artists who inspired you and your journey, who would you like to share a song and the stage with?
I would love to do a song with J. Cole. 2014 Forest Hills Drive got me through a very difficult time in my life and I credit it as the album that kept me on the path of wanting to make music. Cole is such a big inspiration to me and, to be honest, signing to Dreamville would be a dream come true for real haha. Even just talking to him and getting some knowledge on life and music would make me feel accomplished. Somebody tell J. Cole to get at me, I'd love to make this dream a reality. 
You have several meetings with some labels, this is a big step in an artist's career. You undoubtedly are in the right direction and we are sure a deal will come soon, hopefully at your terms. Can you tell us how important is to count on the support of a professional organization that can lift you from the burden of paperwork and planning, and let you focus on your music?
I feel that record labels and deals can be a pretty divisive and controversial conversation. Me personally, I feel that having the support of a professional organization can be extremely helpful for my career, having that marketing knowledge and just general industry acumen in my corner would undoubtedly be monumental. I'd want to have a big voice in the creative process and have that freedom to be myself, so long as those were guaranteed, I'd sign that paper as quickly as possible.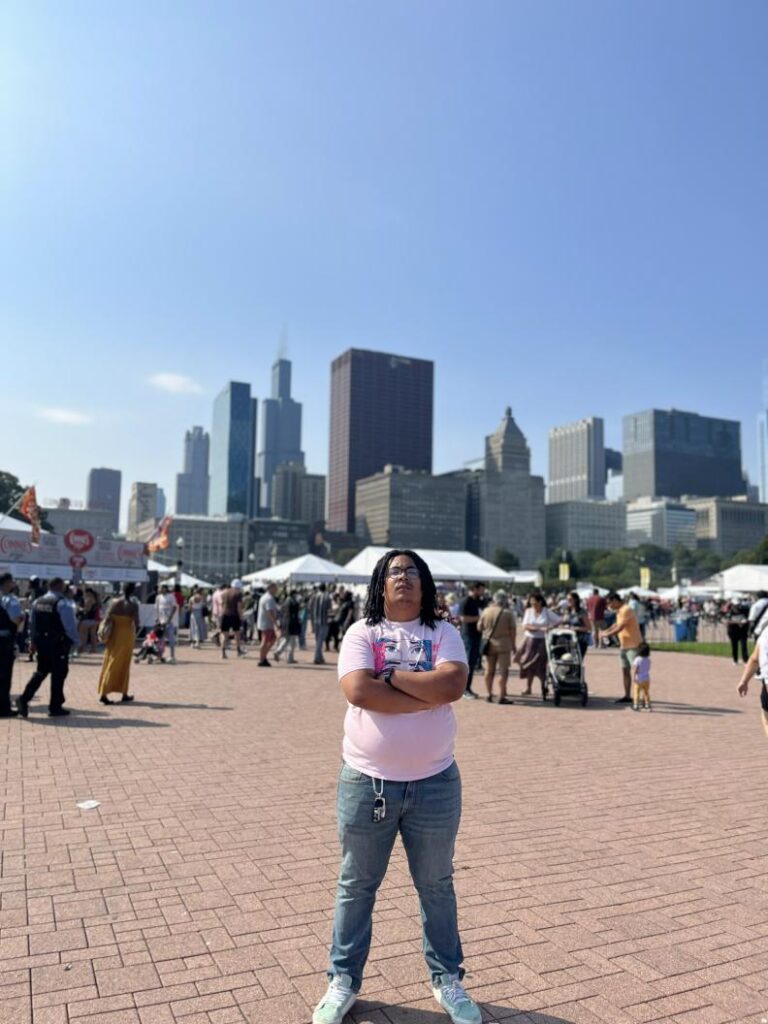 Are you planning any live gigs for this winter?
Absolutely, I'm currently planning a release party/performance for my project "King James". Other than that, I am currently planning shows in Charlotte, NC as well as home here in Chicago. In Winter 2024, I am definitely looking to branch out to more cities, I can't say too much though so stay tuned haha. 
Your next release is set to be out on the 4th of November 2023; Can you tell us anything about this upcoming project?
With this next project, I'm going to bring everyone into some of the most heartbreaking times of my life, I feel that this project will be my most personal to date and give a super insightful look on Eric James the person. There will also be the triumphs and victories I had as well, so I'm super excited to let everyone into my life through my music. King James coming 11/4/23 make sure to tune in!
What are your plans for the future? Maybe another full-length album soon?
I'm always working so I wouldn't rule out another project shortly after King James. I've been doing many features for artists plus I have a lot of songs locked away in the vault. I'm also part of a group called Divinity, which includes myself and my very close friends and longtime collaborators A.xios and D3wayne (both of which are featured on King James and Mixed Emotions), and we're not only planning a group album to be released, but A.xios and I are working tirelessly on a joint album. No date yet on that but I would say expect it sometime in 2024. D3wayne and I are also cooking something up as well. I also partner with Hybrid Studios so you should be expecting something with myself and a few of the artists from that collective. The grind never stops and neither do I haha.
Eric, it was such a pleasure having you with us today. Is there anything you would like to say to our readers?
It's been a real pleasure, thank you for having me! To all the people who may be reading this, just know it gets better! Stream King James on Nov. 4th (which is also my birthday haha) and in the meantime stream From a Prince to A King. It's you guys I do this for! Follow me on Instagram where you can keep up with me day to day!
Check the links below, discover more about Eric James and his music, and remember to add his tracks to your favorite playlists!