Gifted with a unique artistic vision and incredible songwriting skills, Russell Leedy is one of those artists who know how to reach listeners on a deep level!
With a 2023 full of releases and new projects, Russell took the time to share some behind-the-scenes from his artistic journey, giving us some exclusive news about his upcoming new single "Slow Down," out on the 27th of October!
Hi Russell, and thanks for being with us today! 2023 has been a very productive year with Kings of Carlisle's excellent singles "Wasting Time" and "Shout," and we can't wait to listen to your upcoming single "Slow Down," out on the 27th of October! We are thrilled to know more about your artistic journey so, let's start from the very beginning. When did you discover your passion for music?
My passion for music started very young when I was 5 years old. I remember first learning the trumpet in the 4th grade. I just loved the sounds that it could make and continued with that until I discovered the piano and it progressed from there. I started writing music in my early teens. Although they were not well-written songs, it gave me a platform to grow and learn from. So yes my journey started very early and has never diminished.
When did your project with Kings of Carlisle come to life?
Kings of Carlisle as a music project really came together 5 years ago. I had reunited with my long-time friend and Guitarist Keith Behm. I talked with him about my desire to start writing music again and if he would be interested. He was very interested and that is how this all started. At one time, we were DJs in a somewhat small town, but were quite popular, so that's how we decided on the name Kings of Carlise. We were poking fun at ourselves. Keith unfortunately passed away suddenly and so I decided for a time to keep the name in his honor. People think because it's plural that I'm a band but that is not the case. I do all the work myself in the studio. Live shows require some fellow musicians.
Let's talk about your upcoming single "Slow Down." Can you tell us more about this release?
Slow Down has been such fun to write and record. The vibe is upbeat and I was able to incorporate some of those loved disco rhythms underneath the harmonics of the song. A simple song but fun and full of life. I was really just sitting at my piano and playing some progressions in the Dorian Music mode. I loved the way this progression worked and was able to write the song fairly quickly. The sound and the rhythm of this song really got me right from the start. The song as stated will be out October 27 2023 and I hope those who listen will enjoy the sounds. 
What is clear from your previous releases is that Kings of Carlisle has a truly unique sound, thanks to great attention to the songwriting and arrangement of your songs. Can you reveal what your creative process is? How does your music come to life?
Yes of course all artists have a process that they use to start and finish a new song. Sometimes an idea for lyrics will come to me, or a melody. I have had dreams and there was music in the dream and sure enough from that dream, a song idea was born. I tend to write the music first and then the lyrics. Sometimes both at the same time. I like to tell a story and write music that supports what it is I am writing musically. Lyrically I try to write in a way that allows for the listener to interpret the meaning of the song in their own way. A lot of times when I finish a song, I will play it for people and I have one thing in mind and it means something completely different to them. Most of my writing is done on piano but occasionally I will write on the guitar. I have found that when I have a writer's block, if I change instruments it helps me get past that moment.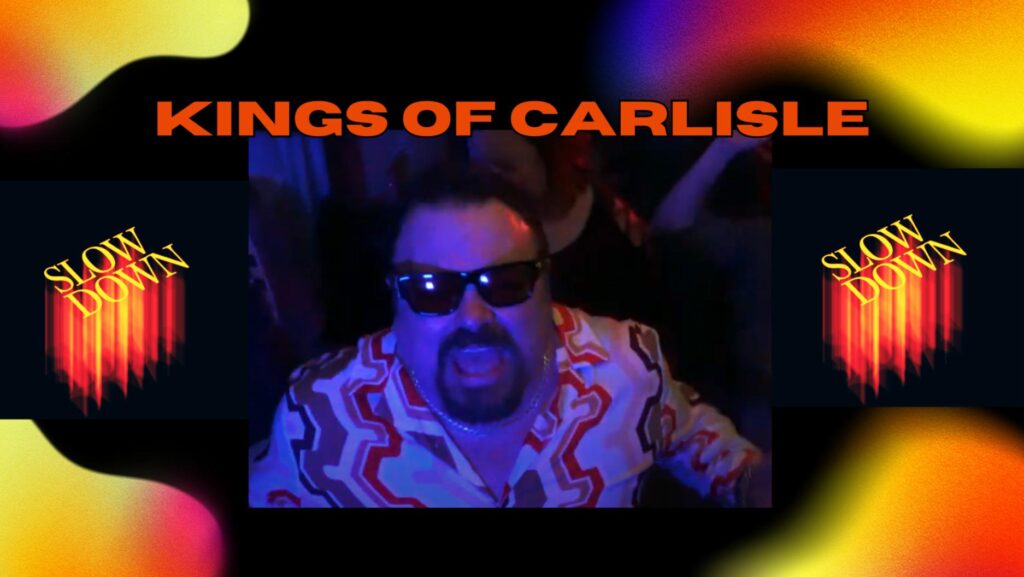 Songwriting is strictly linked to inspiration. Where do you find yours?
Inspiration comes from everywhere. Doing the daily routine of one's life we find amazing stories and things to write about. A lot of people may not realize how interesting their life really is. There are mini-movies being played out daily in our everyday lives and it is a treasure of stories to share. Some are happy, some sad, some scary. But for me, I see the richness of life and the people who help shape my everyday environment. Just going to the local gas station, for example, there can be the person frustrated with the air pump, the customer with an unusual haircut, or dressed in a way that really stands out. The person who has their credit card declined, and someone offering to pay for their items. All things I have seen happen and all opportunities to tell a story or incorporate some part of those events into a song. 
Will Kings of Carlisle be releasing a full-length album that will include all the new singles?
Yes, we are currently talking about that at this time. I have completed a library of maybe 100 songs that I have written. I definitely intend to complete an album.
If you could collaborate with one of the artists who inspired you and your music, who would you like to share a song with?
I could think of so many that I would love to work with. But Daryl Hall has always been a writer I would like to work with. We both have elements of sound and rock and jazz in our work.
Kings of Carlisle is more than music; you recently released an exciting new merchandise line! Can you tell us more about it?
Yes, we love the merch we're selling; we're trying to create things of high quality that represent what we believe in: Live, Love, be Free!
What are your plans for the future?
The plan is to continue bringing interesting new sounds to the public and of course, play some live shows with the goal of reaching the hearts and minds of listeners with melodies and stories.
Russell, it was such a pleasure having you with us! Is there anything you would like to say to our readers and your fans?
Those who know me and what Keith and I wanted so much to bring to the table was self-belief. Always believe in your dreams don't be afraid to dream. Never allow anyone to tell you you can't achieve the things you want for your life. Live, Love, and be Free.
Check the links below, discover more about Russell Leedy and Kings of Carlisle, and stay tuned for their upcoming single!