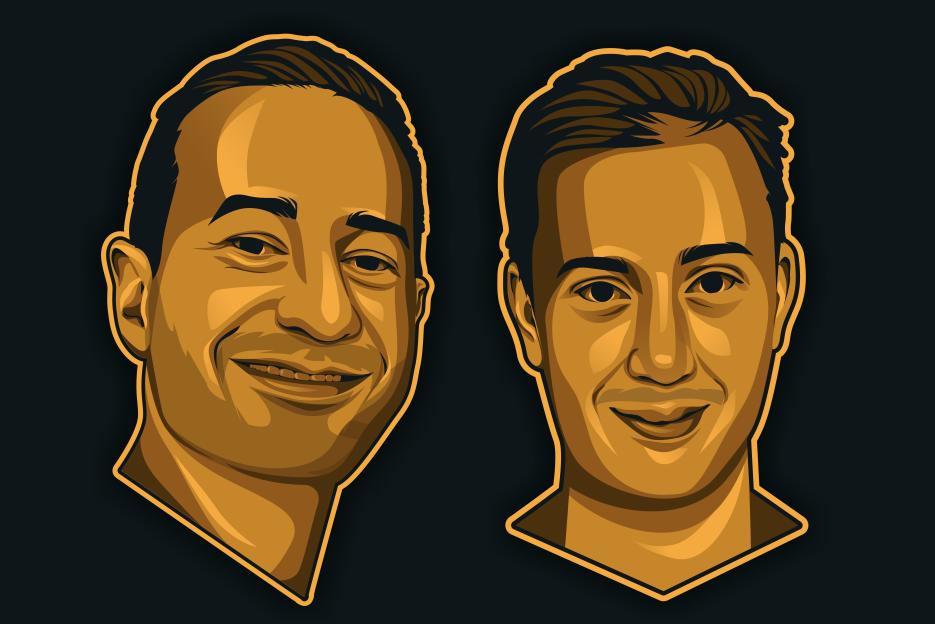 Doppe & Kokke release the excellent Ep "Festival Summer Mixes" and their latest single "No Lime Required!"
After the flawless single "Glad To Be Alive," and the inspiring "Find Your Way," Doppe & Kokke are back with their latest single "No Lime Required," an inspired track that will captivate the listeners from the first second to the last!
Today at Planet Singer we have the great pleasure of sharing with you Doppe & Kokke's music, and diving into their world with an exclusive interview!
Doppe & Kokke, thanks for being with us today guys! Your discography is incredible, tracks like the exciting "Glad To Be Alive," the inspiring "Find Your Way" and your latest Ep "Festival Summer Mixes" are just a few of the song that confirms not only your talent as songwriters and producers, but also your artistic maturity and charisma! We are thrilled to know more about you and your artistic journey, so, let's start from the very beginning. When did you guys meet, and when did you decide to make music together?
Our friendship dates back to our time in the 4th grade, which means we've known each other for a considerable length of time. Our shared interest in music began to materialize about a decade ago when we started experimenting with creating songs, mostly as a fun hobby. However, things took a different turn during the COVID-19 pandemic. Our enforced home isolation sparked an intensified interest in music, offering us an unexpected opportunity to channel our energies into refining our craft. We seized this chance to enhance our skills and the quality of our output. Today, our dedication to creating music is stronger than ever, and we find it impossible to imagine not pursuing this passion.
"Festival Summer Mixes" is another great addition to your discography! Can you tell us more about this Ep?
Our aim was to break away from our traditional music-making style, crafting a mini-album featuring two original songs and three remixed versions of these, a total of five tracks. This project was our homage to the energetic vibes of summer electronic music festivals. Rather than music that simply sounds pleasant to the ear, we targeted tracks that would inspire listeners to get up and move, igniting the dance floor. In contrast to our typical compositions, the focus here shifted heavily toward instrumental elements.
Your sound is unique, can you reveal what your creative process is? How does your music come to life?
We're still on the journey to discover our unique sound signature. There's a red thread running through our music, but we're always experimenting, seeking that distinctive style that will enable our listeners to immediately recognize our work. As a duo, we benefit from the fact that each of us brings different inspirations to the table. One of us leans towards the vibrant energy of EDM and powerful vocal-led tracks, while the other draws from the nuanced world of deep melodic house. This blend of influences creates a harmony that we both love, and you can often tell who had the final say on a track!
Our creative process often sparks from an idea that one of us has, or it can be triggered by hearing a song on the radio that we feel we could give a fresh spin. We're avid listeners and continually draw inspiration from various sounds, aiming to add our own flair to similar elements. In our vocal-centric tracks, we tend to provide the vocalist with the freedom to infuse their own touch, which we believe leads to the best result in the end.
Although we no longer live in the same city, we have adapted to the challenges of remote music production. It's not only a fun process but also an exciting one, as we get to see the evolution of a track after one of us has worked on it.
You are from Stockholm, Sweden, one of the world's music capitals, where Pop, EDM, Metal, and Rock music coexist in the most healthy and creative way possible. Do you think this vibrant environment influenced your artistic journey?
Music seems to be woven into the very fabric of Stockholm's culture. From our early school days, all kids are immersed in a strong emphasis on music education and collective participation. Think how much musical talent comes from Sweden considering the small population. This environment unquestionably ignited our interest, inspiring us on our own musical journey. While our initial focus in our younger years was more inclined toward sports, music has always been a constant presence in our lives. As we've grown older, this background melody has gradually stepped into the foreground, taking a more important role in our lives.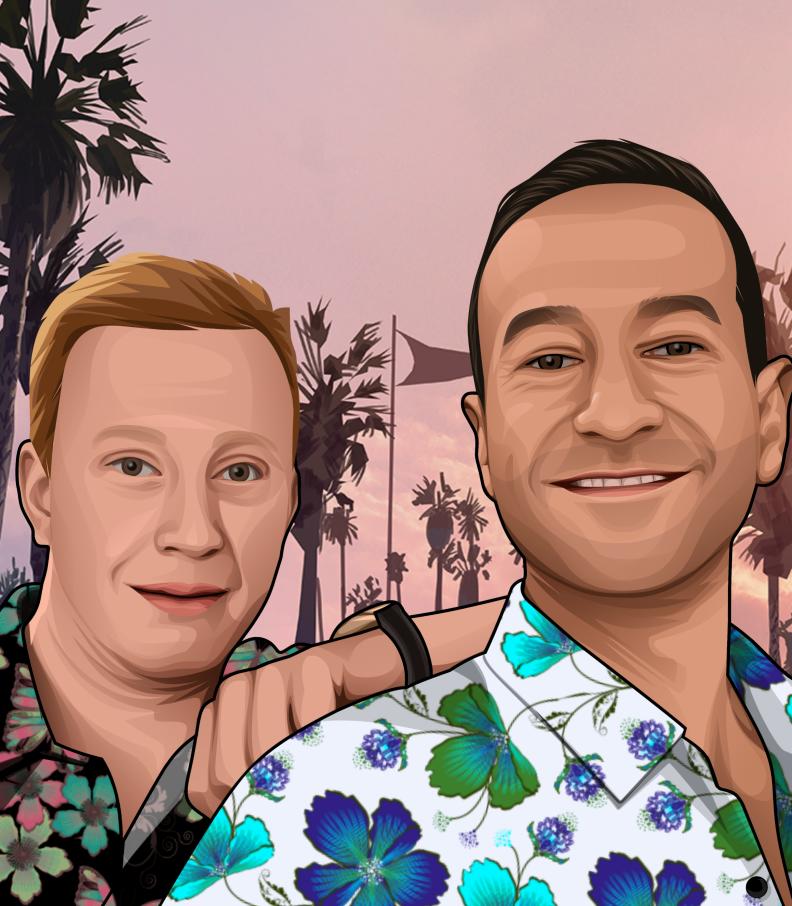 What made you move to beautiful Switzerland? Was it a career-based choice?
Indeed, only one of us relocated to Switzerland, and the move wasn't motivated by music but rather a career switch. While we'd relish the opportunity to make a living only from our music, we understand that this isn't a practical reality in the current climate. However, we've committed to meeting as frequently as possible to continue our musical journey. We believe we've found a solid way to maintain our collaboration despite the distance. Having a long-standing friendship to fall back on has certainly made this process smoother and more enjoyable.
Are you planning any live shows for this Summer?
Our live performance experience is relatively limited at this point. We've had a few gigs at smaller venues like bars and clubs, but haven't yet been on the stage at any major events. So if anyone out there has a line on potential live gigs, don't be shy! We'd love the opportunity to get our music out there on a larger platform. Give us a shout!
And talking about Summer, one of the tracks in your Ep "Festival Summer Mixes" is the excellent "Balaton Sound," can you tell us more about this song and the "Vocal Edit" version?
"Balaton Sound" is our musical homage to the recurring summer electronic festival in Hungary at the lake called Balaton. We half-jokingly hoped that naming a track after the festival might earn us a golden ticket to perform there. But in all seriousness, the track is designed to get our listeners into a foot-tapping, body-swaying dance, truly enjoying the moment. As mentioned earlier, one of us leans more towards melodic deep house and had the upper hand in producing this track. However, given our dynamic as a duo, the other half nudged for a stronger vocal presence. The result? A compromise in the form of a vocal edit that satisfyingly represents both our musical inclinations.
If you could collaborate with some of the artists who inspired you, who would you like to share a song with?
That's a great question. Being Swedes ourselves, we'd be thrilled to collaborate with fellow Swedish artists like Ehrling or perhaps even Eric Prydz. Both of them are phenomenal music producers, and we believe there would be a ton of knowledge and inspiration to gain from such an opportunity. Another artist that has inspired us is Avicii, but unfortunately, he passed away way too young. His innovative approach to music continues to inspire us, reminding us of the transformative power of creativity and passion.
What are your plans for the future? A full-length release maybe?
We have a steady stream of tracks that are nearing completion, so brace yourselves for regular new releases throughout the rest of the year. Although the idea of launching a full-track album sounds appealing, we realize that the current music industry dynamics aren't exactly favorable for that approach. There's always a risk of producing a set of ten amazing tracks in a full album, only to find that one grabs all the attention while the others fade into the background. We find the song-by-song release strategy more effective, allowing us to maintain a consistent presence and more time to market and push it to the audience. Don't forget to check out our latest track dropping on the 29th of June. This piece features a summer pool chill sound, coupled with powerfully captivating female vocals and a resonating deep bass undertone. We promise it's a listening experience you won't want to miss. It is called "No Lime Required".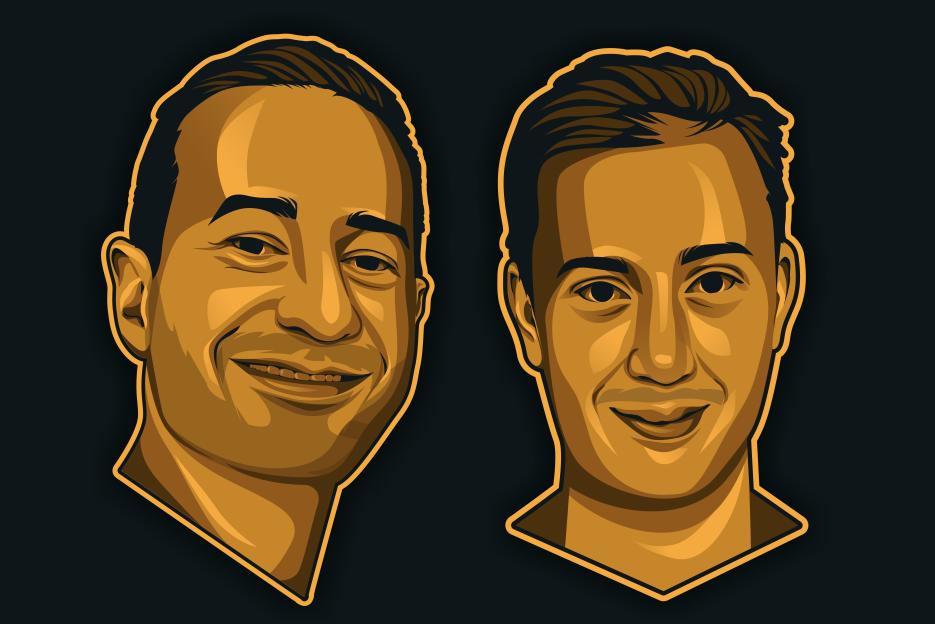 Guys, it was such a pleasure having you with us, is there anything you would like to say to our readers and your fans?
We just wanted to take a moment to express our immense gratitude for all the support we've received. Each new listener is a wonderful addition to our musical journey and means the world to us. We are always accessible through social media and love staying in touch with our fans and listeners. So, keep following us – there's so much more on the horizon. Also, a big thank you to you for having us. It's been a pleasure.
Check the links below, discover more about Doppe & Kokke and their music, and remember to add their tracks to your favorite playlists!