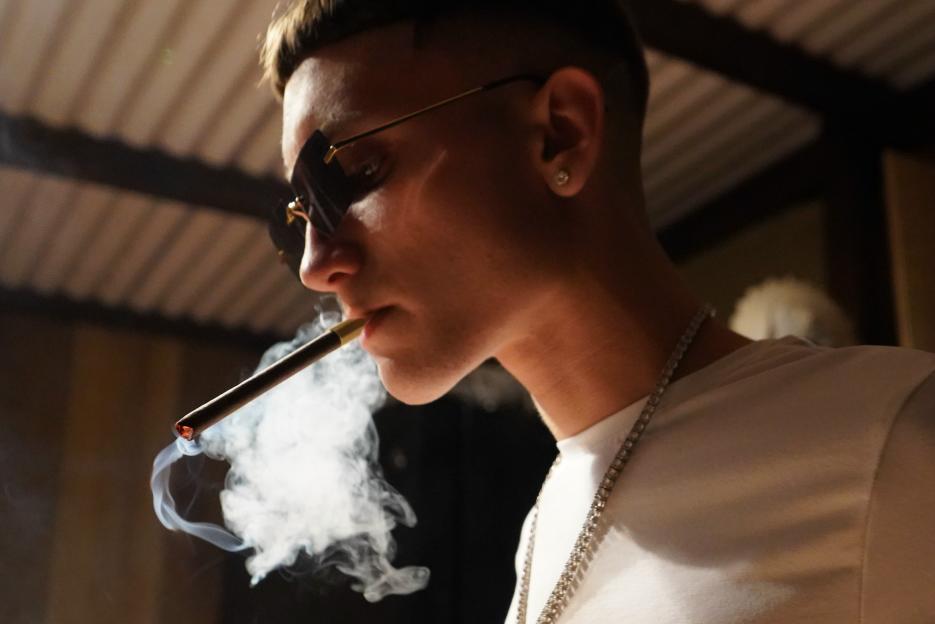 Andy Ley's latest single, "Ya Paso," is Out Now!
Andy Ley is one of those artists who know how to stand out from the crowd. With a unique style and a captivating sound, this talented Trap, Rap, and Reggaeton artist made the most of this 2021 releasing a triplet of excellent singles that show his incredible talent and artistic maturity!
Today, at Planet Singer, we have the great pleasure of discovering more about this talented artist with an exclusive interview!
Hi Andy, thanks a lot for being with us today at Planet Singer. 2021 has been a great year for your artistic career, with the release of excellent singles such as "Me Da Igual," "Gemelas," and "Ya Paso!" We are thrilled to know more about you and your artistic journey, so let's start from the beginning. How did you discover your passion for music?
Since I was young, I always listened to multiple types of genres, and I just liked music in general, but when I was 17, I decided to go on a journey into the industry and learned the whole process in which I fell in love with what it is to make music and hopefully I could make this a career to work on for the rest of my life as an artist and leave a legacy.
Your latest single, "Ya Paso," is a great track! Can you tell us more about this song?
"Ya Paso" is a song based on a story after a relationship is done and nothing works out anymore; it's a relatable song which I'm sure everyone can identify themselves in the story it tells, with a person you had good experiences in life but don't want to go through it again.
Where do you find your inspiration?
I like listening to the beats first before making a song, so most of the time, I just let myself go by listening to it and brainstorming different topics that would be relatable to the melodies the producer made.
Your style is pretty unique. Can you reveal what your creative process is? How does your music come to life?
I gotta feel it; it's a vibe, it can't be forced, it just gotta happen naturally.
And talking about creativity, your song "Me Da Igual" is another fantastic release! What's the story behind this song and its captivating music video?
"Me da igual," just like "ya paso," is another relatable song about relationships in life, when you get to a point in life that you just don't give a f*ck what happens next since life seems to mess people up again and again, but the point in that is to stand up and keep going. The video is mostly scenes inside a car; I wanted to keep it simple but still vibe with the song.
Trap, Rap, and Reggaeton with a contemporary twist and that unique style that makes your music stand out! You are originally from beautiful Cuba. What's the music scene like for your music genre?
Well, in Cuba, there's a lot of Rap and Reggaeton artists but not that many Trap artists, in fact, a very small amount of Trap artists, so my intentions are to make a name in Cuban Trap, maybe one of the faces of Cuban Trap with some of the other talented artists in my country who still haven't made it worldwide.
Are you planning any live gig or live streaming anytime soon?
Maybe in the future, but not anytime soon.
If you could collaborate with one of the artists who influenced you the most, who would you like to share a song with?
I have a bunch of people I would like to collab with, but the main artists are Cosculluela, Almighty, J Quiles, and Daddy Yankee.
What are your plans for the future?
Right now, I am releasing a song every two weeks, and it will keep being that way till I'm ready for an album, but for now, be ready for a new hit every two weeks non-stop!
That is fantastic! Andy, it was such a pleasure having you with us today. We are sure your music will influence many upcoming artists! Is there something you'd like to say to our readers?
Don't ever quit and don't let anyone tell you that you cant do something; thanks for this interview and till next time – Andy Ley 🥶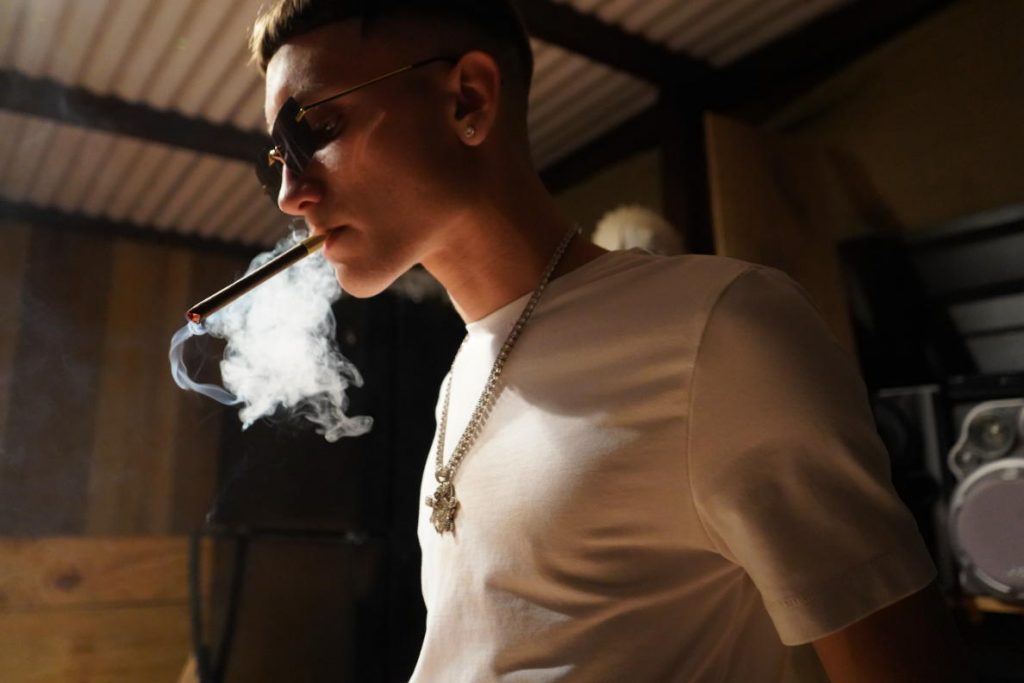 Check the links below, discover more about Andy Ley and his music, and don't forget to add his tracks to your favorite playlists!
Learn Singing, Piano and learn how to MAKE MONEY with your Music! Check these out!