Today we had the chance to have a chat with an incredibly talented Hip-Hop artist that thanks to his unique style and fresh sound is climbing the charts and gaining a huge following!
 Ladies and Gentlemen here is our exclusive interview with Only1Tipy!
Hi Tipy, it is a big pleasure to have you at Planet Singer today! We recently listened to your latest tracks and let me say they are outstanding! Let travel back in time, how did you discover your love for music and how did you develop your talent?
I wanna start off by saying thank you for having me. I'm honored, my love for music started in the 5th grade. I saw I had a love for writing and I continued my journey from that point on. Music hit me differently than other people.
Your single "Dream Big" is incredible, your sound is fresh and it shows how talented you are. Can you tell us more about this track?
Thank you, Yes this track was actually written in a garage and recorded in an unfinished basement. I often love to make tracks that reflect how I feel at the time as well as inspire others. I believe in manifestation and I literally was speaking everything I wanted into existence.
Five mixtapes, three albums, EPs and many collaborations. Where do you find your inspiration?
From the people around me. My everyday struggles in and out of the music industry. But I have to say my biggest inspiration and motivation is my daughter, hands down. I'm creating a legacy she can look back on and be proud of her father for contributing positive energy into the world.
If you could collaborate with another artist, which one would you like to share the stage and the studio with?
I'm actually a workaholic and I love collaborating with all artists. But the one artist I've always wanted to work with is the legend, Lil Wayne.
Your style is unique and easily recognizable, this is a gift that only big artists have, especially in the Hip-Hop world. What do you think about the Hip-Hop music scene nowadays?
The landscape of hip hop has definitely changed in recent years. I love the fact a lot of artists are able to be their own boss and gain their own fan base without being screwed by a label. I do like a lot of music I've been hearing. There are a lot of solid artists out here still. But there has always been BS music/artist out here in hip hop in every generation. It's just before there was more of a balance.
Can you tell how Trevell Franklin become Only1Tipy and how the two coexist?
Only1Tipy is the narrator of what Trevell goes through. He is the soundtrack for Trevell's life. Travel is a God-fearing man first, father second, and an artist third. Travell became Only1Tipy by looking for a way to express himself and his struggles. I want to say Sagittarius have two sides to them too. Trevell is one side and Only1Tipy is the other side lol.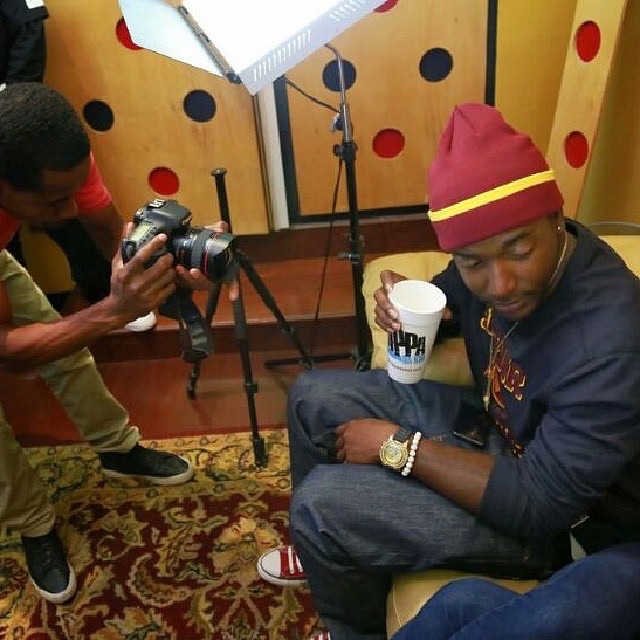 Hip-Hop is only one of the genres you worked on, your songwriting skills are incredible also in genres like together pop, R&B and country just to name a few. Can you reveal what is your writing process?
Before I used to physically write my lyrics out onto paper. But now everything comes off the top of my head. I've worked on writing so much to where I've sharpened my ability to be able to record without writing. I stopped writing lyrics about going on 3 to 4 years now. I always tell people to work on your craft even when you're not in the mood to write. Now making music for me is a vibe.
A lot of musicians are struggling now due to the pandemic, festivals and tours have been canceled. What do you think will be the future of the music industry?
First I'd like to say I'm definitely praying for everyone affected by this pandemic. I believe we will be practicing social distancing for awhile. I really don't see us gathering in large groups for a minute. I think we as artists have to be more creative now with interacting with our fans. But I believe one day we will be able to gather again.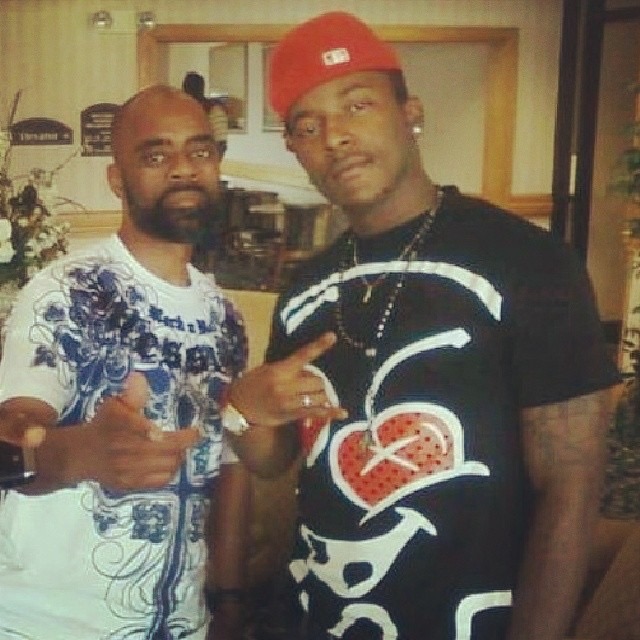 "Down and Dirty" is another important track for you. Tell us more about this track and its release under Nipsey Hussle's label, All Money In!
Yes, I was contacted by Nipsey Dj, DJ VIP. He reached out after listening to my music. The record was produced by Synesthetic nation. I was honored to have worked with Nipsey's label. We released that record almost a year before Nipsey died. Rip Nip
You never stop, can you tell us about your collaboration with IBNX Radio?
Yes, I am now the music director for there indie station IndieNx101 on IBNX RADIO. I've been apart of the radio station for 6 years just being around and co-hosting certain shows. Now I have a radio show with Mz. Posion ivy called No Filter Fridays every Friday night on IBNX from 9-11 pm est. I actually was the host of there one year anniversary.
What are your plans for the future?
I recently released my new EP Free Slave. I'm working on a new project with Dj VIP. A new project with Freeway Rick Ross label Rick Ross Music Group. And two joint projects with Dj Emotion on one project and AT Alien on the other. And I'll be featured on YOG THE LABEL/ YSL new mixtape.
It was a big pleasure to have you here, thanks for being with us today! We wish you all the best for your music!
I would like to thank y'all again for having me. And I'd like to shout out my teams IBNX, PDC, YOG THE LABEL, YSL, ALL MONEY IN, RICK ROSS MUSIC GROUP, my daughter Aaliyah (daddy loves you), as well as my family and all my fans and supports.