When it comes to songwriting, every artist has a distinctive style, sound, and pace! This means that creativity isn't something that works in the same way for everyone. It is strictly linked to an artist's emotional sphere, mirroring their thoughts, emotions, and life experiences. When it comes to creating music, the most abstract of all forms of art, artists must be brave enough to jump into their inner selves and let the shield fall, allowing the listeners to see both their vulnerabilities and their strengths. Artists like Brian Erickson prove that, despite the frenetic and synthetized nowadays music scene, there are still artists who know how to connect with their audience through honest and genuine music. Today, at Planet Singer, we have the great pleasure of listening to his solo debut album "Little Secrets," an intense and colorful release of rare beauty.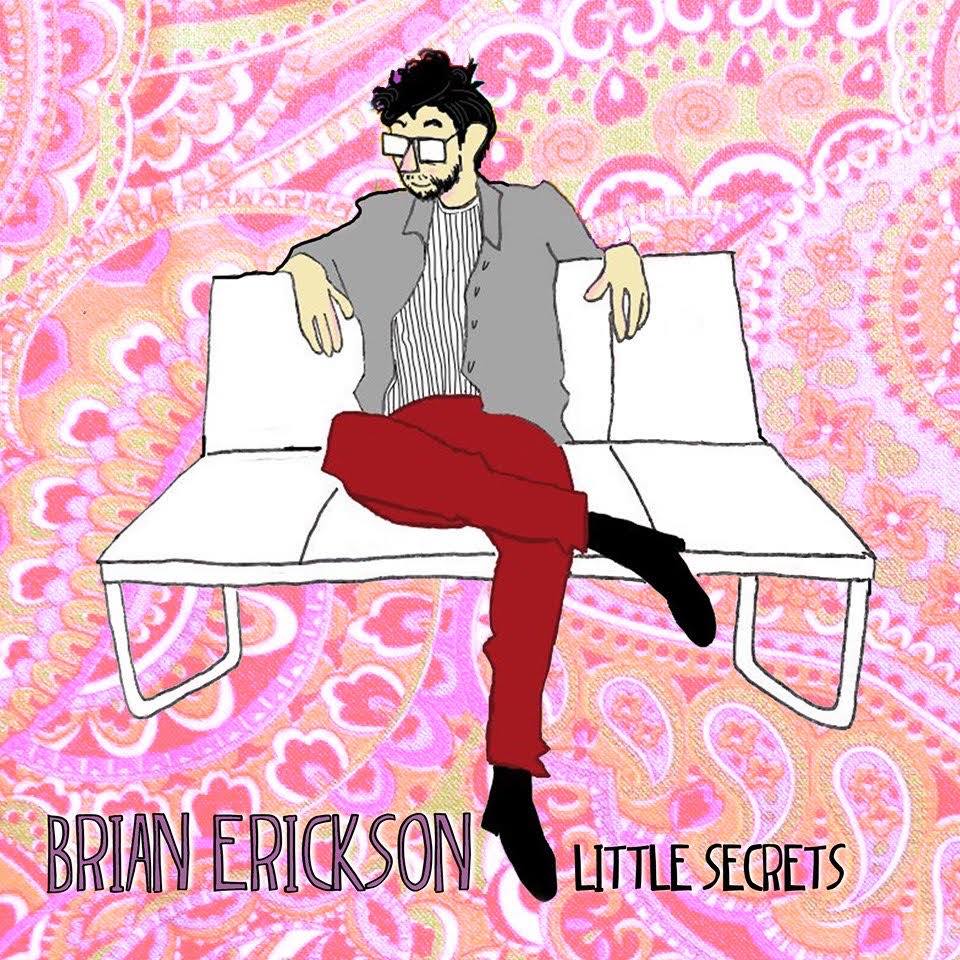 Brian Erickson is a talented singer, songwriter, musician, and much more! Originally from Princeton, NJ, Erickson has been making records for over ten years, with The Paper Jets first, and then with The Extensions, exciting musical projects that enriched and forged his creativity, preparing him for this new solo adventure.
Like a flower that blooms in the fissures of the pavement, "Little Secrets" sees the light during the quarantine, inspired by homemade LP's like Paul McCartney's Ram and Clean by Soccer Mommy. Right from the opening track "Shore Towns," we can feel the incredible work Erickson did writing, recording, and producing this fantastic album. Smooth vocal lines and catchy guitar riffs flow softly, introducing us to what is going to be a real musical journey. Introspective and contemplative, the lyrics spread positive vibes from the line to the last one. The album proceeds in a crescendo of emotions and excitement with the intense "All That We Could Be," the beautiful vocal melodies and brilliant arrangements of "Hit or Miss," and "Another Unfinished Novel," that with its ethereal melodies leads to the title track "Little Secrets." Like the previous tracks, we can appreciate Brian's warm and rich voice, creating fantastic vocal melodies thanks to his outstanding performance behind the microphone. Strong 60s and 70s influences make his songwriting happily nostalgic, catapulting the listener to those times when music was still genuine, honest, and authentic.
Spot on the intriguing "Left to Find," "Mall Madness," and the chilled but intense "Burning Bones," which introduces us to the final track of this incredible album "Christmas In July," a splendid and delicate instrumental song that resumes the plethora of emotions this album transmitted. "Little Secrets" is a great release, a fascinating and lively kaleidoscope of sonorities that proves once again the artistic maturity of an artist ready for a brand new chapter in his music career, and we can't wait for his next release!
Check the links below, discover more about Brian Erickson and his music, and don't forget to add his album "Little Secrets" to your favorite playlists!
Learn Singing, Piano and learn how to MAKE MONEY with your Music! Check these out!