Every genre of music has its characteristics, its strengths, and vibes. It is not only a matter of style or arrangement; it is more about the attitude, the drive, and the purpose the artist has. When it comes to rock bands, though, the boundaries start fading, and it seems like there are no more artistic limits to their creativity. When I listened to Calling for Eden for the first time, this was the impression I had, an incredible mix of sonorities that come together to create a unique blend of sound! Today, at Planet Singer, we have the great pleasure of listening to their album "The Message Is Clear," a great release that brings new lymph to the contemporary Rock scene!
Calling for Eden is an Alternative Rock band based out of Dallas, TX! Energetic act on the stage, the band shaped its sound inspired by the best Rock, Hard Rock, Grunge music of the golden times, strong 80s and 90s vibes blended with soulful and alternative sparks. The result is a unique sound that is highly recognizable as the band trademark.
"The Message Is Clear" is the perfect title for their album. With this release, the band delivers a message that arrived clear and loud, starting from the very first track "Together Alone," a track that sets the bar at a very high level! Great songwriting and palpable energy keep the listeners engaged from the very first riffs! In the album, we can appreciate masterpieces like "Everybody Everyone" supported by a fantastic video clip, the enthusiastic sound and fresh arrangements of "Floreeda," the powerful "Easy To Neglect," and the intense "What A Life."
All the tracks shine thanks to the fantastic songwriting. At the same time, the lyrics take life thanks to the outstanding performance of talented singer KC King, supported by the incredible and groovy playing of Zach Braidwood (Bass), the metronomic precision of Steven Baker (Drums and Percussion), and the soulful melodies of Chuck Mallory (Saxophone and Trombone). The future is bright for these talented artists, and we can't wait for their next release!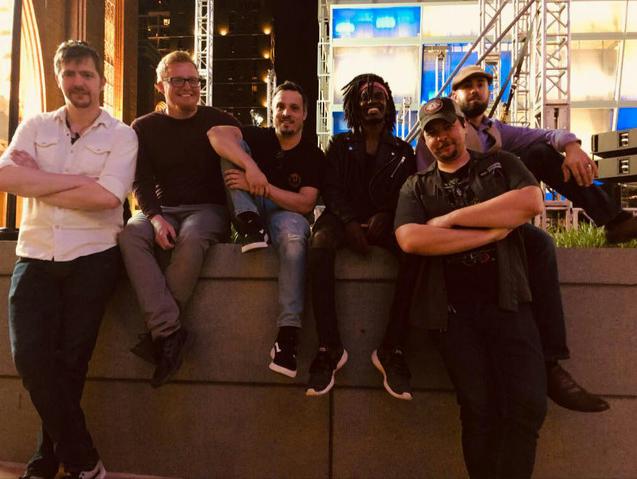 Check the links below and discover more about Calling For Eden and their music, and don't forget to add their tracks to your favorite playlists!
Learn Singing, Piano and learn how to MAKE MONEY with your Music! Check these out!