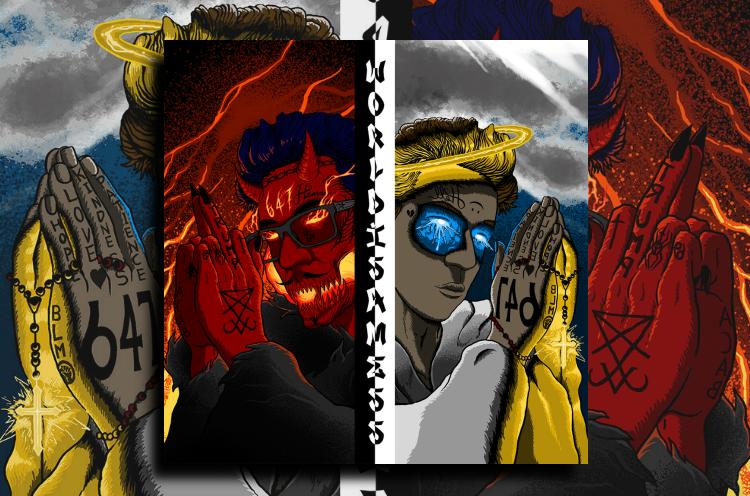 Every artist is different, and sometimes it is not only a matter of genre. What makes artists stand out from the crowd isn't only their songs, but it is the connection that they have with their music. Authenticity and credibility are probably more important than the music itself when it comes to pure art. In the latest years, we witnessed an overproduction of tracks that, most of the time, is just a photocopy of other more famous songs. Among this ocean of frenetic producers, though, sometimes it happens to find an artist with a pure talent, whose music and songs are entirely different. It is thanks to artists like M.Y.A. Writer that we still find these gems. Today, at Planet Singer, we have the pleasure of listening to his latest EP "WORLDISAMESS," an incredible track revisited and rearranged in two versions, Angel and Demon, two opposite poles that will resonate with the listeners from the very first seconds to the last one!
M.Y.A. Writer is a talented Rapper, Hip-Hop artist, and songwriter originally from Ontario. Writer started creating his own story from a very young age, feeding his imagination and exploring the inner sides of his mind. The love for music and the writing skills combined into his songs, a new way for M.Y.A. to express himself both as a person and as an artist. M.Y.A. shaped his sound, creating a unique style that is a blend of the best Rap and Hip-Hop of the golden era, but with a very personal and modern touch!
"WORLDISAMESS" is a fantastic release, split into two versions: Angel and Demon. The first track, "WORLDISAMESS (Angel)," starts with a beautiful acoustic guitar that accompanies the beautiful vocal melodies. The great lyrics and the perfect Rapping give soul to this fantastic track, that alternates soft and elegant vocals to powerful and emotional Rap parts. "WORLDISAMESS (Demon)" takes you entirely to an alternative dimension, the mirror's other side. The straightforward lyrics, the electric guitars and rock arrangement show M.Y.A.'s incredible versatility as a composer and interpreter, a true artist who is ready for a new chapter in his music career!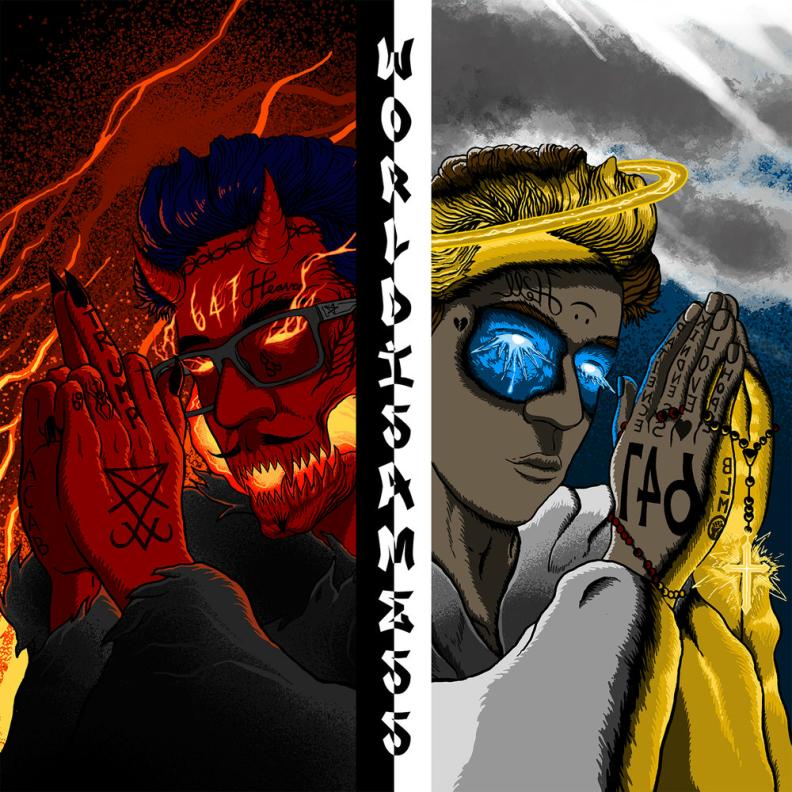 Check the links below and discover more about M.Y.A. Writer and his music, and don't forget to add his tracks to your favorite playlists!
Learn Singing, Piano and learn how to MAKE MONEY with your Music! Check these out!