If it is true that music is a time machine, well, sit back, fasten your seat belts and enjoy the journey cause Chris Ruggiero is gonna take you far away, to the times when music was made to be immortal, memorable and pure. Today, at Planet Singer, we have the chance to discover more about this talented artist. His latest album "Steppin' It Up" is just out and we are sure it is going to stay in our favorite playlists for a long time!
Chris Ruggiero is a talented singer and charismatic performer that, gifted with a warm and powerful voice, engages with his audience since the first seconds of his performances. Nowadays music scene is overcrowded by artists that release hundreds of songs, most of them very similar, often thrown to an audience of unfocused and busy listeners that consume music like they do with a cheap meal at a fast-food restaurant. Their attention is limited, and they move easily to the next track, song by song, forgetting what they listened 10 minutes before. In a world like this, artists like Chris Ruggiero are very rare. Like very few other artists, Chris delivers quality music from the 1950s, 60s, and 70s, capturing the attention of the listener and pushing the pause button of their fast-paced lives.
Chris's latest album "Steppin' It Up" is a fantastic release. Take the best of the 50s and 60s, add a bit of Paul Anka, mix it with the class of Frank Sinatra and blend it all with the energy of Jackie Wilson. Chris's voice is warm, intense, and rich. Thanks to his great vocal range and incredible ability to interpret at the best these classics, he managed to give new life to some of the most beautiful songs ever written. Engaging and energetic tracks such as "The Wanderer", "Volare" and the modern arrangement of "Diana" shine thanks to his incredible performance behind the microphone and the fantastic production done on the album.
It is in tracks such as the classic "Puppy Love", "Crazy" and "Why Don't You Believe Me" that we can appreciate Chris and his talent at his best. These are not just covers, Chris Ruggiero managed to recreate the intensity of the originals but maintaining a contemporary and fresh approach, giving his contribution to the immortality of these fantastic songs. If singing is not enough for this incredible artist, when he is not on stage, Chris becomes a fantastic Chef, sharing some great recipes while his beautiful music plays in the background.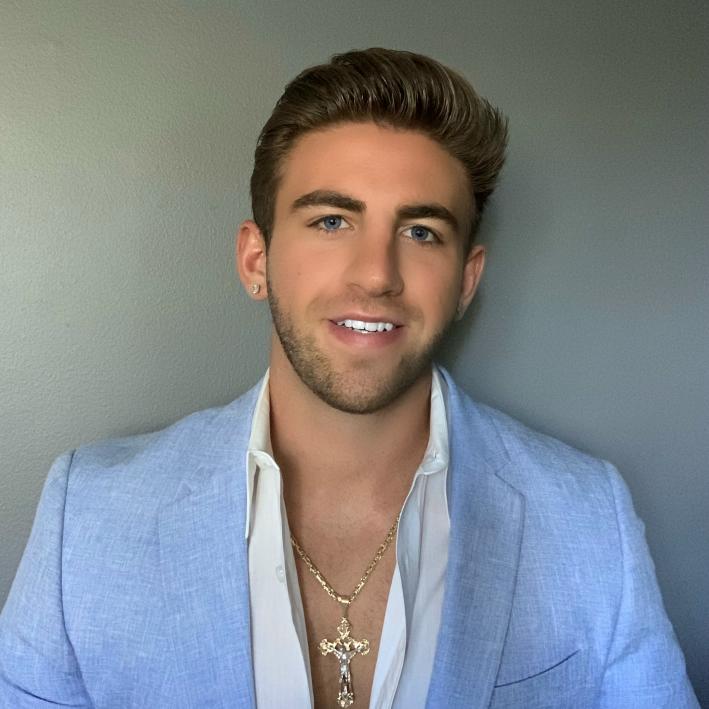 Chris Ruggiero's music is not just entertaining, but it is much more. Chris is one of the few artists that don't selfishly perceive music, but bringing back the memories of his listeners, he resonates deeper with them, taking them back through the path of their lives. Chris's music is a shower of positivity and good vibes for those who love this kind of music, but also for the new generation that lost contact with the incredible music of the past decades.
Check the links below and discover more about Chris Ruggiero and his music, and don't forget to share and add his tracks to your favorite playlists!
Bio:
Chris Ruggiero takes his audiences on a journey through the golden age of rock and roll, breathing new life into the timeless music of the 1950s and 1960s. Chris has been described as an "old soul" at 21 years old, whose approach to his concert appearances is more in line with that of a bygone era than it is the artists of his generation. He brings to the stage the panache of Frank Sinatra or Paul Anka coupled with the energy of a teenager. Chris says, "I try to make every move and sing every song with a touch of class that reminds the audience of a time when entertainers put their heart and soul into their songs and delivering an exceptional concert was paramount."
No stranger to live audiences and television audiences in the northeast, Chris first came to national attention when he performed in concert on one of PBS-TV's coast-to-coast broadcast specials, which still airs to this day. Since then, Chris has been traveling around the country delivering his unique brand of vintage rock and roll and sharing his passion for the classics. He's shared the stage with artists such as Bobby Rydell, The Duprees, The Drifters, and many many more. It seems almost pre-ordained that he's now working the same stages as the artists who he grew up admiring. An East Coast Music Hall of Fame 2020 Nominee, he performed at the Music Hall's 2019 induction ceremony alongside Tito Puente, Jr. singing the iconic song Tito's father wrote, "Oye Como Va."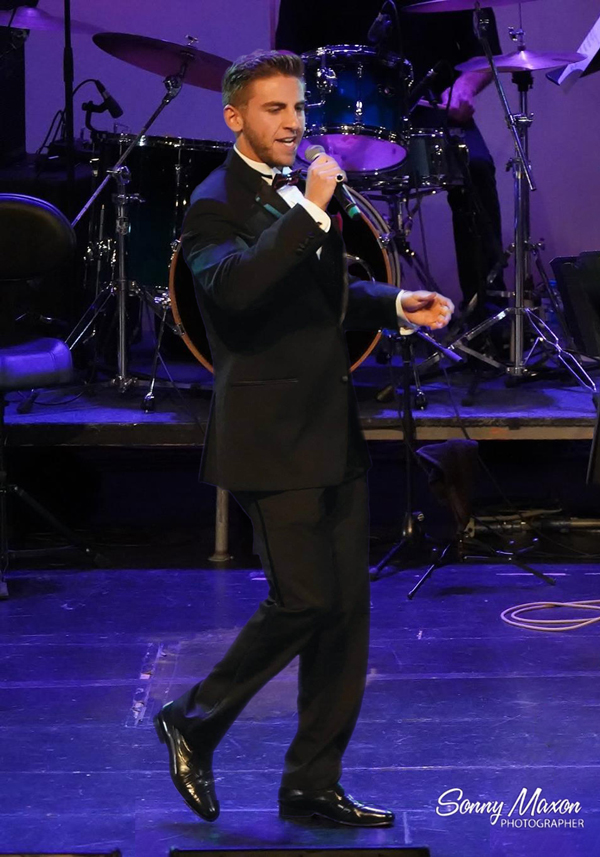 "When I'm on stage singing a classic love song and I look out into the audience and see that twinkle in their eyes, I know they're thinking about a special time and place in their life – or maybe their first kiss!" Chris says. "It's magic." For Chris, entertaining is not a vocation, it's a way of life. "Just give me a spotlight and a microphone and tell me what time I go on."
Learn Singing, Piano and learn how to MAKE MONEY with your Music! Check these out!