Mesmerizing, dreamy, and intense, these are just a few of the adjectives you could use to describe Triple Text and their music. There is something magic in their sound, chemistry that goes beyond the simple music production. Today, at Planet Singer, we have the big pleasure of listening to their latest release "Back and Forth" an engaging two-track EP that will keep you engaged from the first second to the last one!
Triple Text is a music duo based in Austin, TX. This brother-sister project surprises thanks to the unique style of their compositions, that could be defined as dream-pop but it is much more. Ethereal, eclectic, and emotional, their compositions are the true picture of their generation.
"Back and Forth" starts with the beautiful sounds of "The Start" engaging track that, thanks to a very dynamic rhythm and beautiful vocal melodies introduce Triple Text's style at its best! The title track "Back and Forth" follows smoothly, leaving the listener in a dreamlike state of mind from the very first second. This track is proof of the incredible sound research and great taste of this duo that incorporates a fresh arrangement to emotional lyrics and memorable interpretation. We can't wait for a full-length album!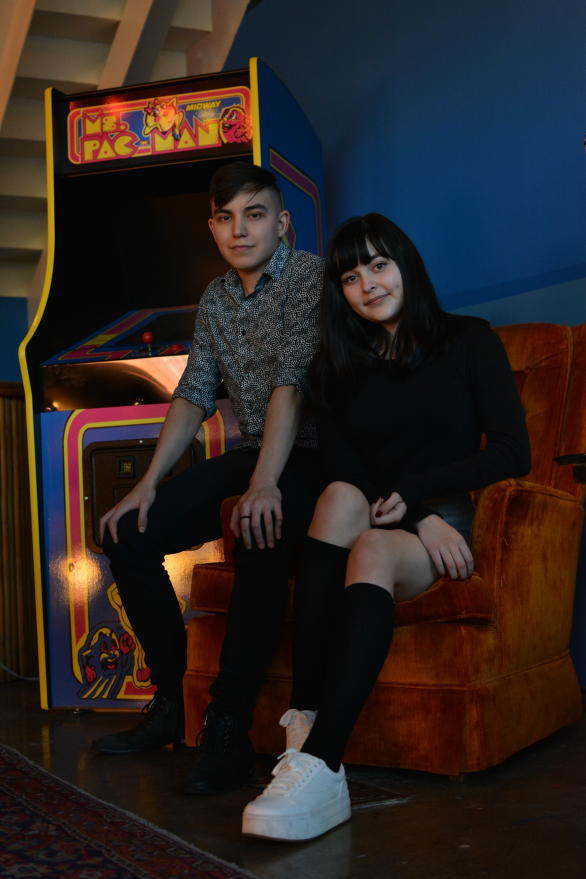 Check the links below and discover more about Triple Text and their music, and don't forget to add their EP "Back and Forth" to your favorite playlists!
Learn Singing, Piano and learn how to MAKE MONEY with your Music! Check these out!