Elliot Szabo is a talented artist who has just released his full-length album, "Brave," and it's an absolute masterpiece.
The album is a culmination of his life experiences, which he has artfully translated into music that speaks directly to his audience. Music has been Elliot's saving grace and has helped him overcome a lot of challenges in his life. He aims to inspire others with his music and be a beacon of hope, just like how music has been for him.
"Brave" is a personal, life-inspired, and profoundly touching 10-track album that is a testament to Elliot's strength and resilience in the face of adversity. This album is all about self-healing, enduring victory over challenges, and the ultimate fearlessness, fortitude, tremendous strength, and power to overcome depression. Elliot refuses to be confined by genre conventions and instead breaks them easily, making it a uniquely eclectic mix of rock n roll, alternative rock, and elements of country and western. His commitment to restoring rock n roll's authenticity and drawing on rockabilly's stylistic heritage is evident throughout the album.
The track "Time of Your Life" is a personal favorite, and it showcases Elliot's exceptional vocal range and control. The song is a seamless blend of melodic tones and emotionally relatable lyrics, and it's arranged and produced beautifully. The guitar riffs and engaging rhythm transport the listener to a bygone era, but with a modern twist that is refreshing to hear.
"Brave" is filled with wonderfully authentic anthems backed by deeply relatable lyrics. Elliot's nuanced, expressive side of his caustic rock sound is on full display here, and it deserves unanimous acclaim. The album takes the lead from a broad selection of styles, making it a bold, textured fabric that is destined for greatness.
Elliot Szabo is an artist who has poured his heart and soul into "Brave," and it shows. The album is a testament to his unwavering dedication to his craft and his desire to inspire others with his music. It's a must-listen for anyone who appreciates great music and wants to be uplifted by the power of song. Follow the link and join Elliot on his inspirational musical journey!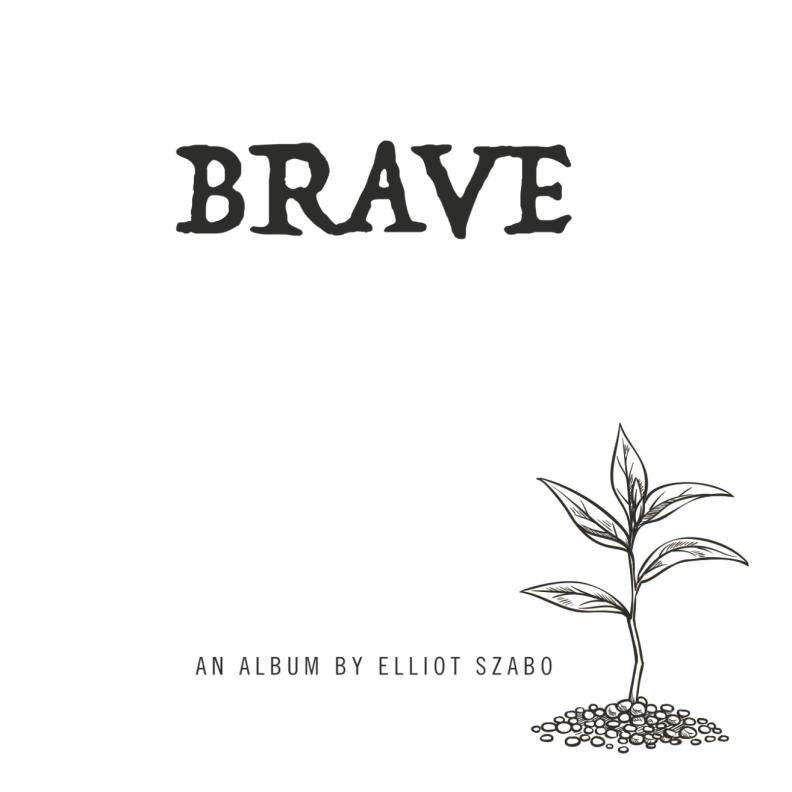 Check the links below, discover more about Elliot Szabo and his music, and don't forget to add his tracks to your favorite playlists!