Alicia Daydreams' debut single "Genie" is OUT NOW!
Gifted with an incredible voice, refined songwriting skills, and a unique style, Alicia Daydreams is for sure an artist that stands out from the crowd. Despite the young age,

Alicia

shows incredible talent and artistic maturity releasing a single, "Genie," that convinces from the first note to the last!
Today, at Planet Singer, we have the great pleasure of listening to her song, discovering more about her artistic journey with an exclusive interview!
Hi Alicia, and thanks for being with us today at Planet Singer! Your debut single, "Genie," is such an inspiring and engaging song, an outstanding and artistically mature release that makes it hard to believe you are just 16! So, let's start from the beginning; when did you discover your passion for music?
Quite young, actually. I was 4 when I was first introduced to Michael Jackson's songs by mum in her car. And I would be singing his songs literally every day. I was six when I started writing songs, and since I didn't have a phone, I would record so many voice memos of me just humming made-up tunes and lyrics, and after that, I just kept on writing and writing songs.
Let's talk about your debut single. Can you tell us more about "Genie" and what the story behind this song is?
Genie is a song I wrote when I went through a confusing and pressured stage of my life. I had to fulfill so many tasks and wishes from my parents, teachers, friends, love, and maybe also God, but my heart is with all of them, and the song, even if it is quite dark, is full of love.
Where do you find your inspiration?
I find my inspiration from a range of things, from emotions to conversations, to stories and memories. I note them down then just put them together to form a song. Sometimes I have to crawl up in the middle of the night just to note down a sentence or tune that I've been repeating in my head.
This year, you will release an EP that will include two more singles, "Destiny" and "Maze." Will they follow the same vibes of Genie, or will they show other sides of your music?
These three songs, "Genie," Devil's Promise," and "Maze," have all the same vibes, a little bit dark, but a lot of trying and hope and love; let's see if the audience can find them out. [Happy] the EP will be following the similar darky vibe as "Genie" and will also be produced at the same place. However, the two singles planned after the EP will be quite a contrast to this EP.
You plan to release two more singles after the EP, "Perfect You" and "Christmas Journey." Can you tell us more about these songs?
"Perfect You" is a very encouraging song for people who go through a hard time in life. It's a very positive jazzy-style music, while "Christmas Journey" is a Christmas song I wrote and performed many times in school. Everybody liked it and always sang along, so I thought I should get it released.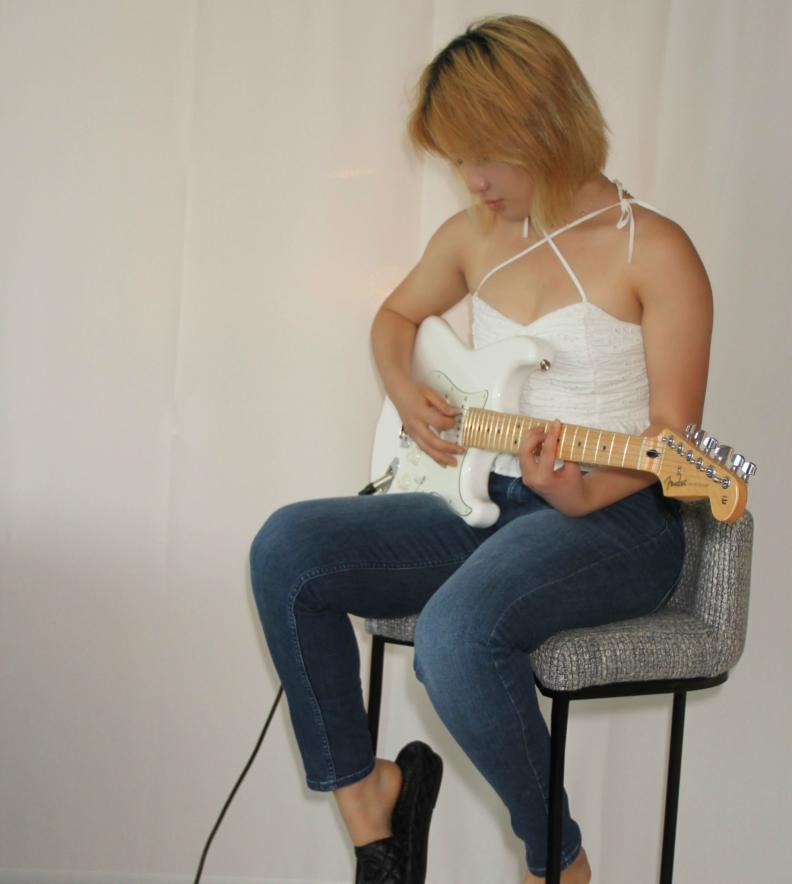 What is evident from your single "Genie" is your songwriting, which is truly unique. Can you tell us what your creative process is? How does your music come to life?
I always like to have a unique character in my songs, and it always leads to an impersonation as well. My songs are deep, but when you truly understand them, they are so relatable to almost everyone. I originally recorded this song in my bedroom during the pandemic, I showed it to my Music Production teacher, and we started to work on it through screen sharing. I kept building on the song, but cause I am such a perfectionist, there was a long process of just adding and deleting ideas. Funnily enough, part of the bass line came from an accidental noise my guitar made when I was strumming it. I was very fortunate to have had two wonderful teachers and helped me along the way and played the drums and bass amazingly.
Great music but also great lyrics. How important is it to you to reach your listeners and deliver a positive and inspiring message?
I would like to reach out to a large crowd of listeners. I would like their support for my music as a young artist; I have built a significant portfolio of music over the years and will release them one after the other. Music is an expression of one's soul, and I believe that all human souls are connected in some way, and I believe my music will touch my listeners' souls. I believe that my lyrics play a great part in the way I express myself and also for listeners to relate.
If you could collaborate with one of the artists who influenced your music, who would you like to share a song with?
Amy Winehouse! The style of "Genie" is obviously quite different from hers, but she has inspired me so much, whether it's the story she tells or her unique voice.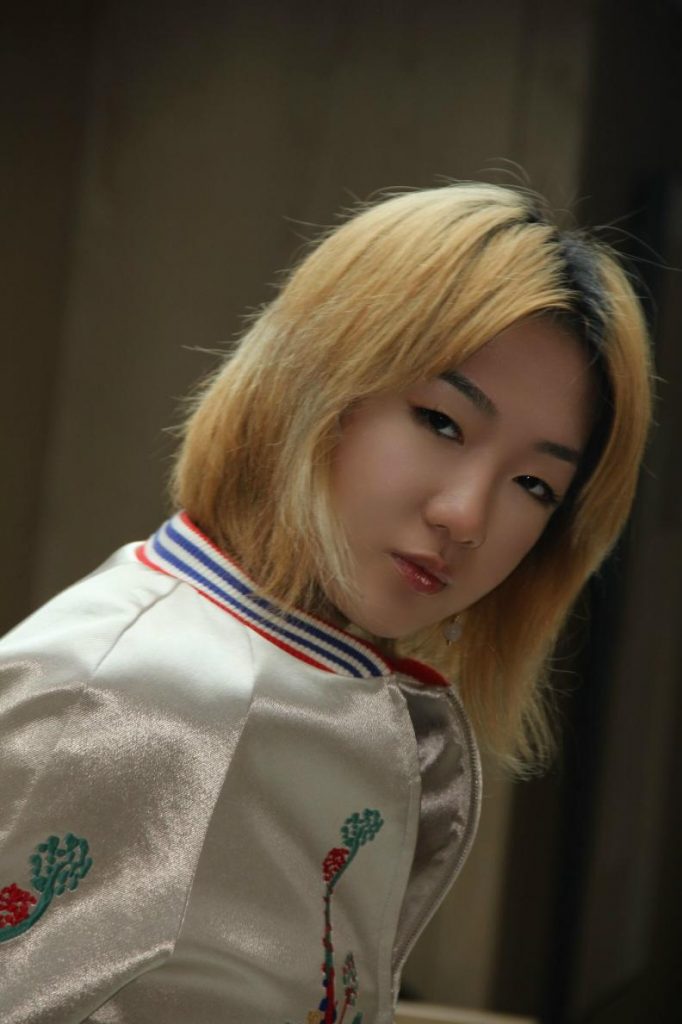 What are your plans for the future once the EP and singles are out? Maybe a full-length release?
After the EP and singles out, I will plan an album next year; as an independent young music artist, I hope I will gain a lot of support. So far, a few days after releasing "Genie," I have got so many positive good reviews; I very much appreciate and am grateful for that. As a young independent musician, I just want to get my music out! Having received so many positive feedback and reviews really keeps me going and motivated.
Alicia, it was such a pleasure having you with us today! Is there anything you would like to say to our readers?
Yes, thanks million for your big support, and music is my life milestone moment which I have recorded and want to share with you, and your support will encourage me to create, inspire, and go very far. I would like to ask my listeners to spread my music and offer me the chance to further myself.
Check the link below, discover more about Alicia Daydreams and her music, and don't forget to add "Genie" to your favorite playlists!
Learn Singing, Piano and learn how to MAKE MONEY with your Music! Check these out!