Energetic and exciting, Nelson Gucci's music makes him stand out of the crowd!
Nelson Gucci's official debut single, "Pensando en ti," is a great release that shows not only the incredible talent and stamina of this artist but also his artistic maturity in a track that is going to stay on our favorite playlists for a long time!
Today, at Planet Singer, we have the great pleasure of discovering more about Nelson Gucci and his music with an exclusive interview!
Hi Nelson, it is such a pleasure having you here at Planet Singer! You recently released your official debut single, "Pensando en ti," and we are thrilled to discover more about you and your artistic journey, so let's start from the beginning! When did you discover your passion for music?
It wasn't until I had a motorcycle accident in late 2019 I couldn't walk, I couldn't get up, I couldn't do anything. I started writing music for the first time & I decided to record my first single in early 2020 called "2020," and it was a rap; from there, it just came to me like second nature.
Hearing new beats, new flows, new melodies; it's a new generation of music, so I'm excited and have a lot to look forward to.
"Pensando en ti" is a great release that marks an important step in your artistic career. Can you tell us more about this song?
"Pensando en ti" is from the heart. My producer presented this beat to me in the studio, and I came back the next day ready to go; I got visuals coming soon. I just booked a flight last night; my team and I are flying internationally, we are ready to work. 
You come from beautiful Honduras. What is the music scene like there?
It's a small and poor country; not everybody gets to be heard unless you're really grinding and putting in that work. S\0 to "menor menor" 1 of the few artists from Honduras to get signed by "carbon fiber music" I'm trying to put my country on!
Your songwriting is exceptional, unique, and exciting. Can you reveal what your creative process is? How does your music come to life?
My creative process is I got to feel the beat first. All my beats are original. I stay away from YouTube, so I got a lot of motivation behind what I do. I get lost in the sauce when I'm writing, it's the only time I can block out the world, and nothing else matters at the moment.
The production of your single, "Pensando en ti," is incredible. Did you take care also of that, or you have a team you work with when it comes to the studio production?
I got my producer/engineer "Trippy XVI,"; that's my right-hand man. He takes care of all my production down from the beats all the way to mix and mastering.
You have been working on your music and style for several years now, and before your official debut, you also release "2020," a fantastic track! Can you tell us more about it?
"2020" is the first single I ever dropped. I started making music in English, and now somehow, I transitioned to trap Latino. I want to show the world how versatile I am.
If you could collaborate with an artist that inspired your music, who would you share the stage with?
It's a lot of artists that inspired my music, but Ide say Rauw Alejandro would be a fire collab same age, we both dance, we can definitely come out with something fire!
The past couple of years have been tough for everyone, and artists have seen a significant change in the way they interact with their audience. Gigs move from actual stages to live streams on social media, somehow widening the opportunity for the artists to reach a wider audience. What do you think about this change? Are you going to do some gigs anytime soon?
There is always going to be a change. I think this definitely teaches artists a whole new wave to this career. I'm focused on growing as an artist and creating more content before I start booking gigs, but if an amazing opportunity is presented, depending on the circumstances, I'm definitely open to it.
What are your plans for the future?
I have a daughter that looks up to me, and I can't focus on anything but paving a way to secure her future. I'm going to continue doing my thing until the day I leave this earth life is way too short to take anything for granted.
Nelson, it was such a pleasure having you with us today! We can't wait to listen to more of your future songs! Is there anything you would like to say to our readers?
Stayed tuned; I got a lot of tricks under my sleeve for my fans; it's only up from here!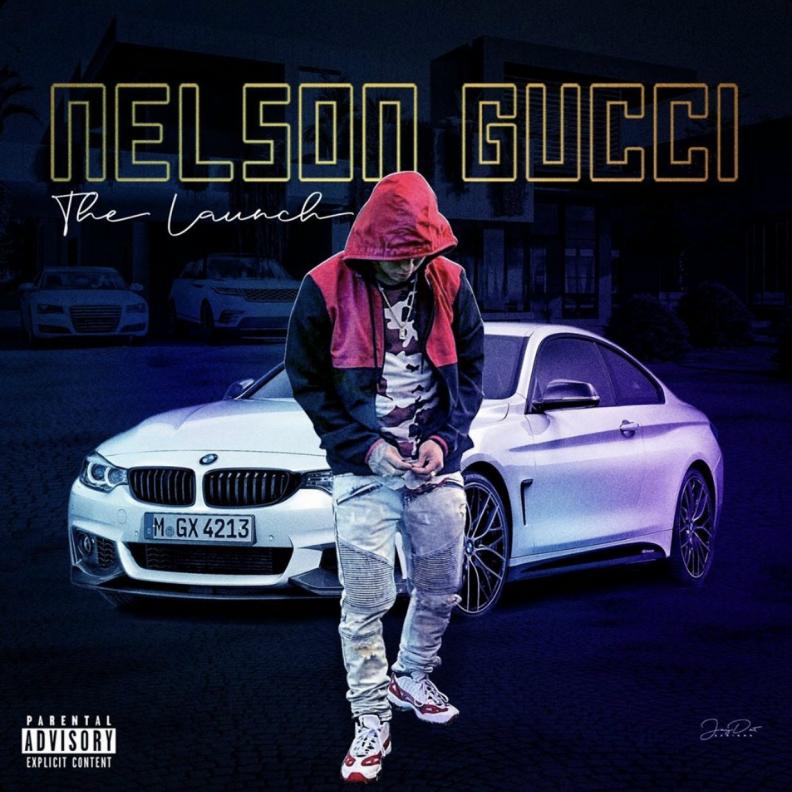 CHECK THE LINKS BELOW AND DISCOVER MORE ABOUT NELSON GUCCI AND HIS MUSIC, AND DON'T FORGET TO ADD HIS TRACKS TO YOUR FAVORITE PLAYLISTS!
Learn Singing, Piano and learn how to MAKE MONEY with your Music! Check these out!