Are you a music lover always on the hunt for new and exciting sounds from the underground scene?
Today, at Planet Singer we sit down with Daniel Cantrell, the owner, and founder of Unrivaled Records. Based in Las Vegas, Unrivaled Records has been a bastion of indie and underground music, and its recent project with the new group Groupchat is just the tip of the iceberg. In this exclusive interview, we will delve into Daniel's journey in the music industry and how he is set to expand Unrivaled Records with the launch of a digital magazine called Unrivaled Timez.
Get ready to be inspired by the stories of artists from around the world, and how Unrivaled Records is helping to bring their voices to the forefront.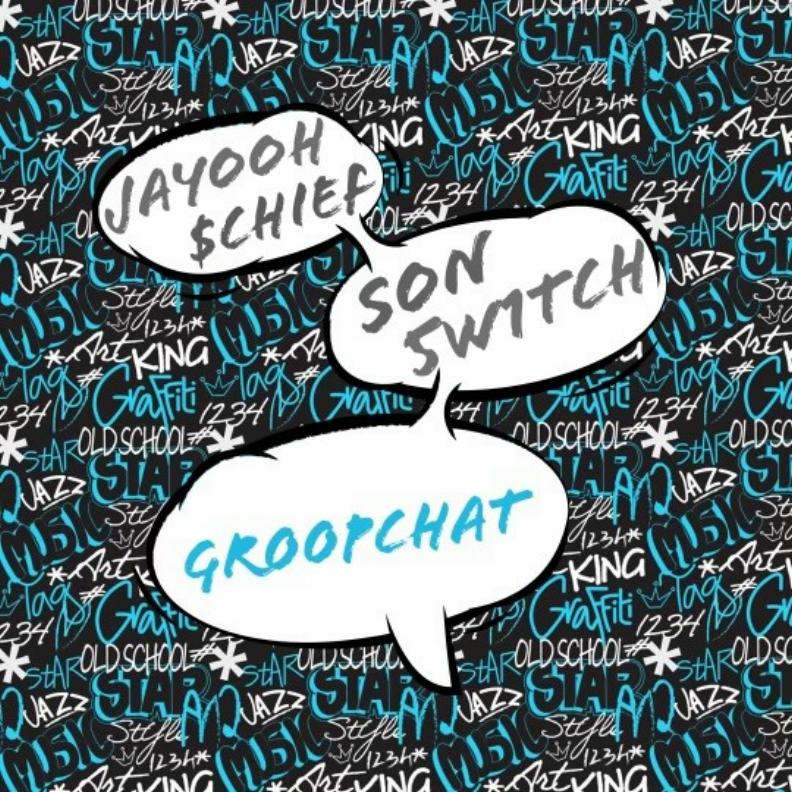 Hi Daniel, it is such a pleasure having you again with us at Planet Singer! 2022 has passed and the new year brought a lot of news for Unrivaled Records. 
Thank you for having me back. The opportunity to speak to your audience is truly a blessing and I am grateful to have it! Definitely a lot of news. I'm looking forward to catching everyone up with the latest. 
New projects and new plans make Unrivaled Records one of the most "alive" labels in the industry. How important is it for you to keep changing skin as a manager yet keep that DNA that makes UR's artists unique?
We are in an extremely fast-paced industry, and I am committed to constantly adding creative opportunities that allow our artists to reach their highest potential while giving them all the tools needed to share their talents. We don't have cookie cutters or templates here so as we take on new artists and secure new opportunities we can't be stubborn and stagnate. "Alive" is the perfect way to describe it. We're a living and breathing label we want to be accessible. That ultimately is going to be what makes us successful.
In 2022 we discovered new music from incredible 5w1tch, JayOoH, $Chief, Sun, Kimo, and The Grape Street Collective! 2023 brought a lot of surprises as well, one being "Groupchat," a supergroup that sees JayOoH, $Chief, 5w1tch, and Son work together! We can't wait to know more!
In my career, I have had the opportunity to see a lot of talented artists' work. However, these four artists stand out as some of the most gifted that I have seen so far. I consider Son not only to be a skilled lyricist with smooth delivery but also to be one of the most creative and technically proficient producers I have ever met. This young man is a savage. Since the beginning, JayOoH has had my respect and admiration. His versatility makes him a musical Swiss Army knife. He can do it all from the recording stages to the mixing and mastering stages. He is a bottomless pit of lyricism. This man can write all day. His lyrical prowess is unrivaled. 5w1tch A.K.A 51 He's an inspiration. Not only is this man a single father, but he is also a very dedicated worker no matter what the work is. I've literally seen him in the studio like a student in the classroom. He is a true student of the game. He's a perfectionist but a true one. Some people claim to be perfectionists, but it is just a way to hide procrastination. He also produces dubstep fit for the main stage. $Cheif this man is living proof that good things come to those who hustle! In the short amount of time, he's been with us his growth has been scary fast. He has one of the most identifiable deliveries in the game. His lyricism and chorus writing ability is not to be slept on.
The Grape Street Collective is a folk group which is primarily made up of Cole Emmanuel and Genevieve Kulla. I met Cole through a freelancing website. He was looking to get some music released and after hearing what he sent I saw the potential. Not being 100% familiar with the genre and honestly the first time I've worked with people who play actual instruments so the mixing and mastering has been unique and interesting! They are both college graduates from the University of Marquette. All our work together has been remote. In the next few months ill be meeting Cole face-to-face for the first time. He's playing lacrosse against Airforce and I'm going to the game and couldn't be more excited!
5w1tch and JayOoH released the excellent "By Myself!" What is the story of this song?
This was the first track they released after getting signed. It was a perfect entry track that would give people just enough of a taste that they would be wanting more. 
Another exciting news is the release of The Grape Street Collective's new project, "Drive Right In." Can you tell us more about it?
Drive Right In another beautiful track from these two! They model their releases after the folk band Caamp. It's pretty interesting. It keeps marketing and promoting fresh. 
Have you signed any new artists to UR?
Not since all the guys in Gr00pchat came aboard. However, we are always keeping our ear to the pavement remaining open to the artists that flock our way.
You call failures "midway in the process;" this is an inspiring concept for everyone! Can you tell us more about this philosophy?
Most definitely! Not every failure is a full start back at square one failure. You may lose your footing or feel yourself slip. Mistakes and failures are all part of the process to hide them or act as though they never happened is denying yourself the opportunity to learn. Like the late great Nipsey Hustle said "It's a marathon". People don't get invested in just the good parts. What endears you to an audience is when you allow them to take part in your journey struggles and all.
You always put the artists and their music first, giving them freedom of expression. How important is it for you not to restrain the creativity of an artist to obey the volatile mainstream rules?
It's so important. It's our main philosophy. We're not going to sacrifice the creative freedom of our artists to bend to the mainstream rules. Rather their creative freedom is what's going to break down those mainstream rules and hopefully start to inject some of this indy music in there to give people a different sound a more real sound.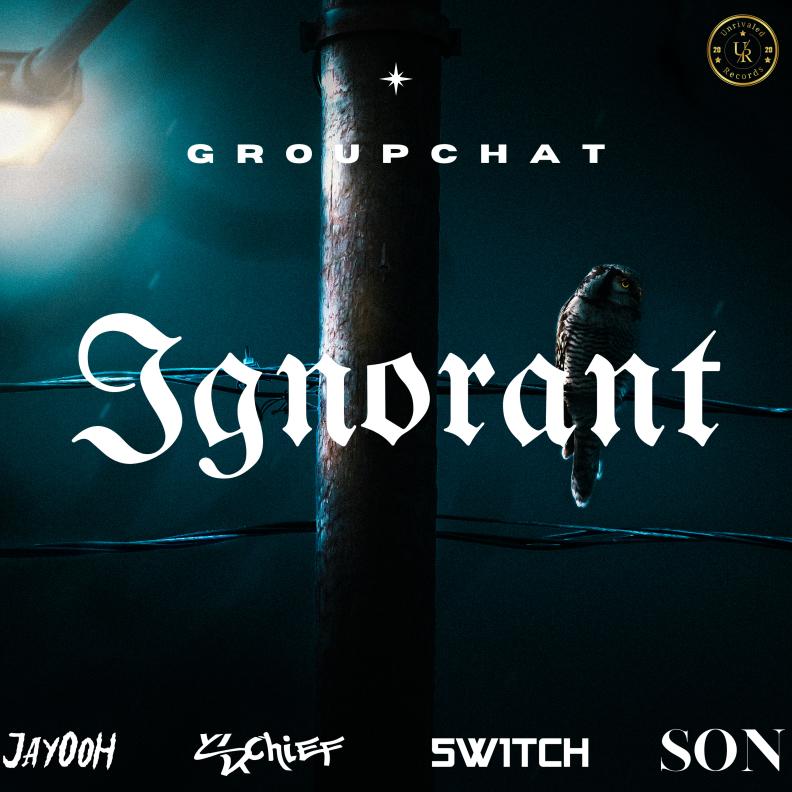 When can we see some of these artists live? Are they touring in 2023?
You might! We're working on getting some tours booked and some live stream shows scheduled. We're still building a catalog with each of these groups and artists respectively. For sure by this time next year we'll be more prepared to put on some incredible shows for you guys!
Let's go back to Unrivaled latest releases. "Ignonart" is another Groupchat single! Tell us more about this excellent release!
This one was too good to leave on the cutting room floor! It took a little bit of beat reengineering and rerecording but this track is an undeniable hitter! Personally, this is one of my favorite tracks Gr00pChat has brought to me so far. Its official release is set for the third quarter of the year. 
Groupchat album "Get Dealt" showcases the individual talents of these unique artists. Can you tell us more about the tracklist? Was it a natural process between you and the artists or did they decide what songs to include?
I'm excited to finally roll it out! Now that we have a roster with such unique artists with equally unique backgrounds. Our first issue should roll out here on the 4th of July weekend! I'll be sure to send you a copy.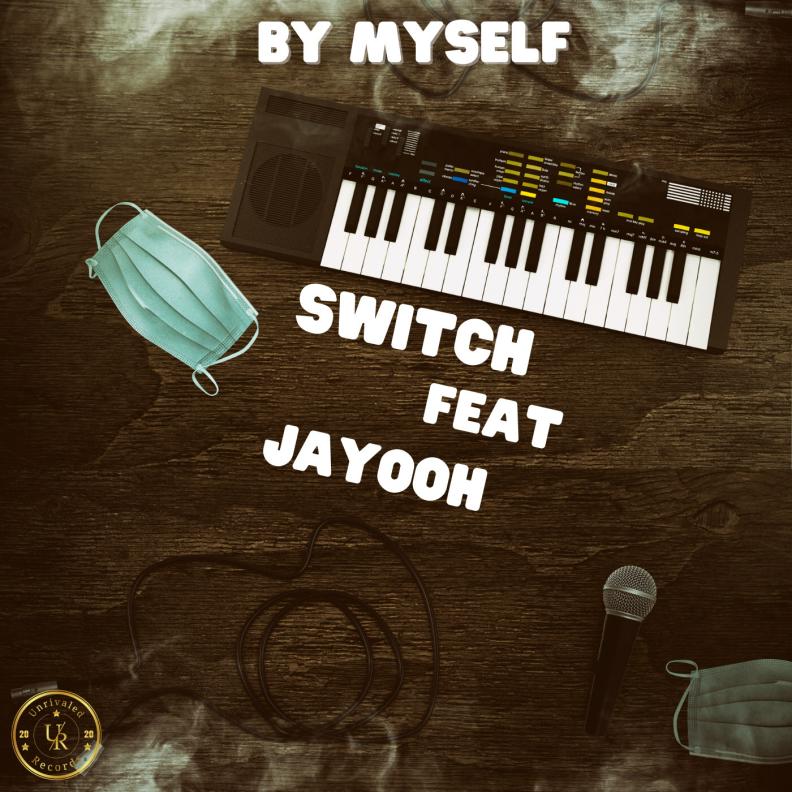 AI is taking on the world; ChatGPT is just one of the hundreds of websites that came out at the end of 2022 and that will reshape how people create content; This is valid for music too. There are many producers already using these tools to create music. What's your opinion about what is going on in the music tech world?
Fantastic question! I'm dyslexic so tools like ChatGPT and even VSTs like Unisons MIDI Wizard and Drum Monkey have made it possible to learn and create along side the traditional music theory creators. Technology will never replace the human element because for it to be of any use you have to know how to use it. 
Do you think the new generation will be less "artistic" and more "practical?" Or are we losing what makes music special and what makes us human?
I believe the human element will always remain algorithms and AI will only make it possible for more people to express themselves without such steep learning curves that otherwise intimidate them out of even trying. 
Daniel, thanks again for your time and the chat! Is there anything you would like to say to our readers?
Thank you for having me again. It's always a pleasure. I'll say what I always do. We may not have it all together, but, together we have it all. Thank you again for sharing your platform with me.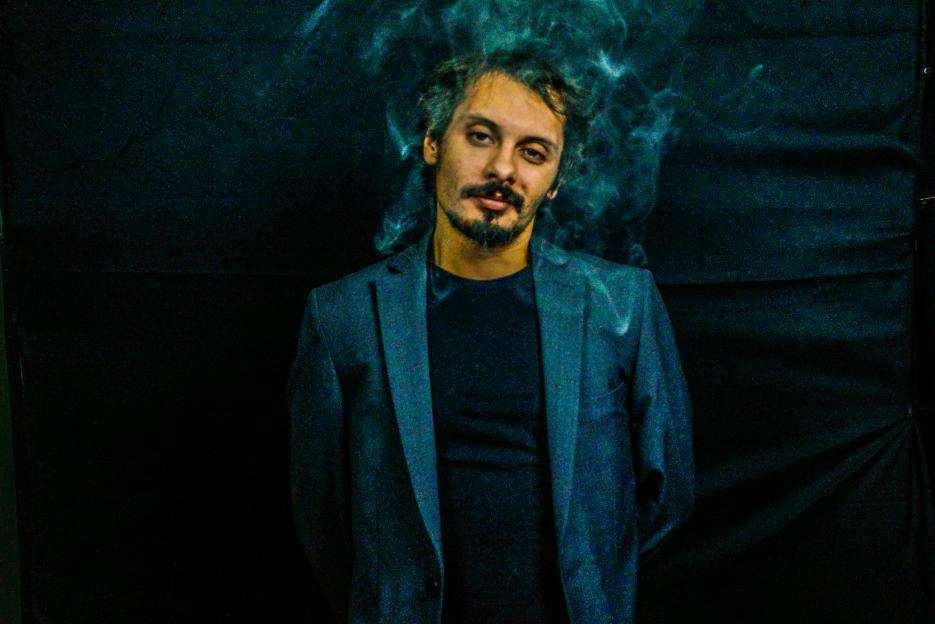 CHECK THE LINKS BELOW, DISCOVER MORE ABOUT DANIEL CANTRELL AND HIS ARTISTS AT UNRIVALED RECORDS, AND DON'T FORGET TO FOLLOW THEM AND ADD THEIR SONGS TO YOUR FAVORITE PLAYLISTS!
Unleashing the Underground Music Scene with Daniel Cantrell, the Visionary Behind Unrivaled Records – Exclusive Interview!