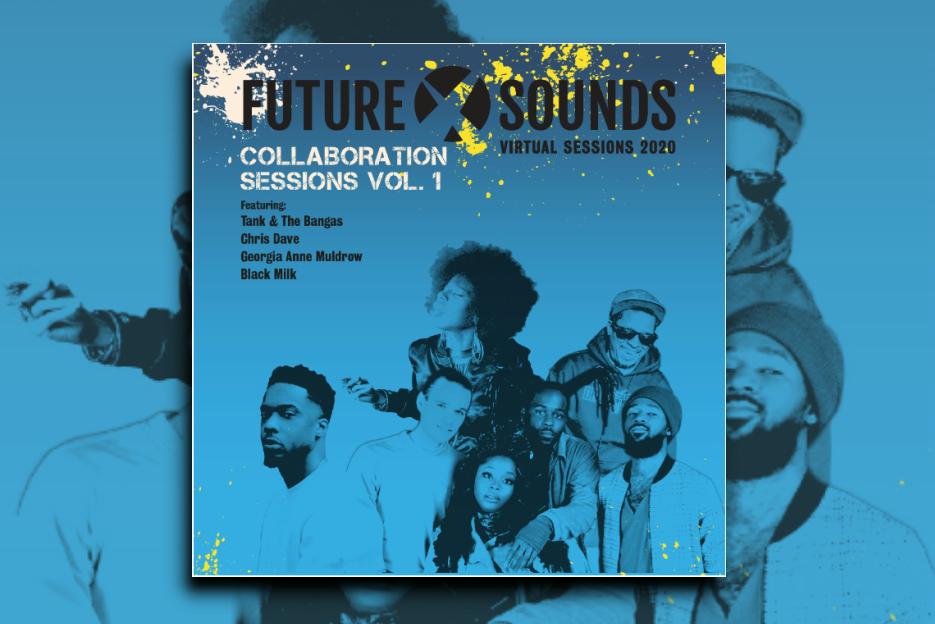 We all know 2020 has been a very tough year. The COVID-19 pandemic changed, probably for a very long time, the way we live our lives, and, together with the everyday routine, it changed the way we approach music performances. Social distancing and security measures made the industry stop for a while. Festivals, tours, and live concerts have been suspended, postponed, or canceled, hitting solidly not only the artists but for everyone who works in the sector, from the sound engineers to the staff of the venues. Music, anyway, always finds his way, and if the world changes, artists change with it, adapting and evolving. Future x Sounds™ is proof that not even a worldwide pandemic can stop real music. Today, at Planet Singer, we have the pleasure of listening to their release "Collaboration Sessions Vol. I".
Launched in 2019, Future x Sounds™ is the result of the collaboration of excellent musicians, composers, producers, promoters, and artists. They join their talents to create a series of performances and artistic sessions that shine thanks to the innovative vision of this global community. Among its creator, we find Virtual Sessions are in partnership with 5-time Grammy-nominated and 2-time Grammy-awarded Chris Dave, Grammy-nominated Tank and The Bangas, and Georgia Anne Muldrow, and the talented Hip-Hop artist Black Milk.
"Collaboration Sessions Vol. I" is one of those releases that shine not only from the great songwriting and fantastic production but also thanks to the incredible chemistry and balance among the artists involved in these tracks! Future x Sounds™ is not only engaging music and excellent tracks, but it is also much more than that. Proceeds of the EP will be donated to supporting families affected by COVID19, and fighting for social justice, so support the Future x Sounds™mission and share the love with your family and friends!
Check the links below and discover more about Future x Sounds™, and don't forget to add "Collaboration Sessions Vol. I" to your favorite playlists!
Learn Singing, Piano and learn how to MAKE MONEY with your Music! Check these out!