When it comes to creating music, some artists go the extra mile by shaping their songs to make the audience feel part of it. This is that unique feature that makes a big artist stand out from the mass and makes live acts become memorable!
JonPaul Wallace's music is the blueprint of what real music is meant to be, sounding brilliant and captivating on record and energetic and engaging on a live set. This is the result of a unique collaboration between all artists involved in the whole creative process.
JonPaul Wallace & Your Favorite Band Feat incredible musicians Anthony Fiolek and Ryan Haley have that magical synergy that serves the same entente: delivering the most exciting and unforgettable performance to their audience both on record and on stage!
The first time we listened to JonPaul Wallace's latest single, "321," we could tell from the very first second that the song was the result of an incredible work of talented musicians, songwriters, and producers. It is every day more unusual to find artists and bands that can deliver the same energy in a live setting, and JonPaul Wallace & Your Favorite Band is, without a doubt, one of those acts you cannot miss!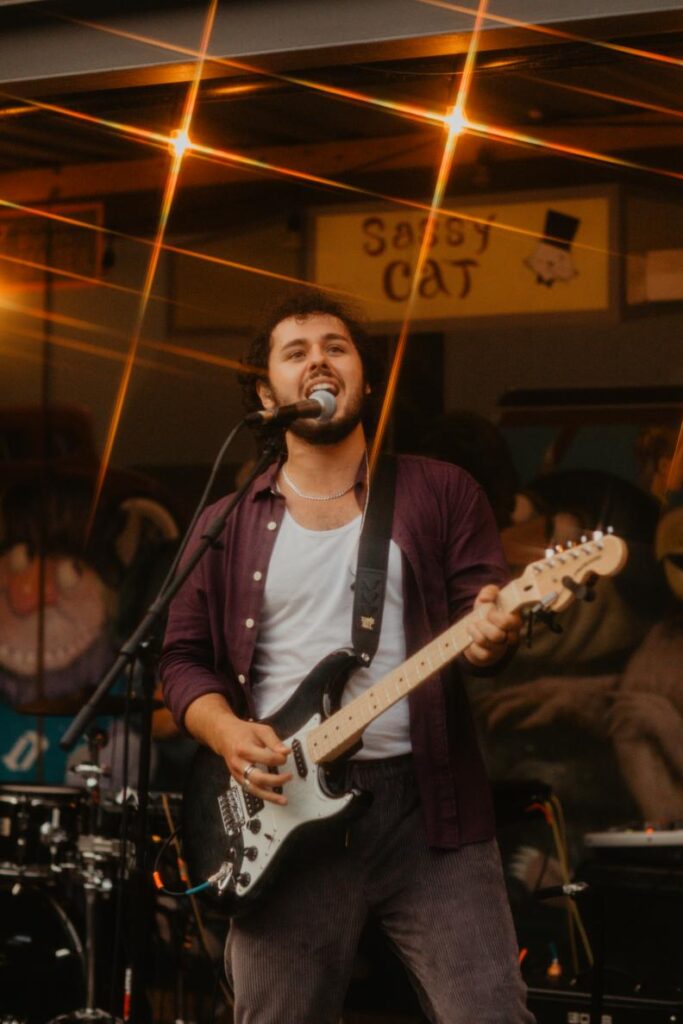 Anthony Fiolek is the true rhythmic engine of the magic trio, but he is much more than that. Incredible drummer Anthony is also the group's musical director and helps direct many of the arrangements. With years of experience and countless collaborations and performances in his career, he keeps his eyes open to new ways to keep the set fresh and professional!
Whether he is supporting JonPaul's riffs with refined guitar solos or metronomic bass lines, Ryan Haley is the third fundamental pillar of the band. Aside from playing with JonPaul, Ryan also plays with his own band and writes his own music, so don't miss the chance to check his solo music out!
JonPaul is one of those artists whose music has an instant hook on the listeners, spreading positivity and energy from the first note to the last. His ability to interpret the excellent lyrics of his songs with emphasis and stamina, supported by Ryan's and Anthony's refined and energetic rhythmic and harmonic architecture, make JonPaul Wallace & Your Favorite Band one of those acts you cannot miss!
Check the links below, discover more about JonPaul Wallace & Your Favorite Band Feat Anthony Fiolek and Ryan Haley, and don't forget to add their music to your favorite playlists!