Elegant, engaging, inspiring; these are a few of the words we could use to describe Kerlyne Liberus and her music. Strong of a warm and rich voice, incredible musical skills, and a unique sound, Kerlyne lives her music the same way she lives her life, with passion, love, and faith. Today, at Planet Singer, we have the great pleasure of listening to her music and discover more about this outstanding performer with an exclusive interview!
Hi Kerlyne, it is such a pleasure having you with us today at Planet Singer. Let's start from the beginning; how did you discover your love for music?
My father had an accordion that he used to play all the time at home. If he wasn't busy preparing for church stuff, he was listening to music or just playing his accordion, and I was always amazed at that. To be honest, though I never thought I'd be a singer myself because I was super shy, I didn't have what it takes to stand in front of a crowd and sing, but I always loved everything about music and watching my dad play and sing with his former group made me realize that maybe I'd like to do the same one day and here we are.
What are your main influences?
When I was younger, I used to listen to the Brooklyn Tabernacle Choir a lot, and I always loved them; that's how come you'll see that most of my songs have some type of choir feel to them. Then as I was growing up, I started listening to Kirk Franklin and some Haitian ensembles like Alabanza, Zetwal, Orchestre Eben Ezer, La semence, and I have learned a lot from them. Now I also added Yolanda Adams, Shirley Ceasar, Mercy Chinwo, and Travis Greene to my list of influences as well.
Your album "Who Am I?" is one of those releases you listen to from start to finish, all in one breath. We also had the feeling that this is more than an album; all songs seem connected, like chapters of a beautiful novel. Can you tell us more about it?
It's funny how you said all songs are connected, and thinking of it, I think they all are. The intro of the album is Psalm 24, and it is actually connected to the first song as the song was inspired by the Psalm itself. I wrote some of the songs when I was really young, and to see how they all conveyed the message I wanted to share in the album is amazing. I truly believe that God blessed me when he allowed me to accomplish this goal of singing and to reach out to people for his kingdom. It warms my heart every time someone tells me that they were blessed when I sing; that's priceless.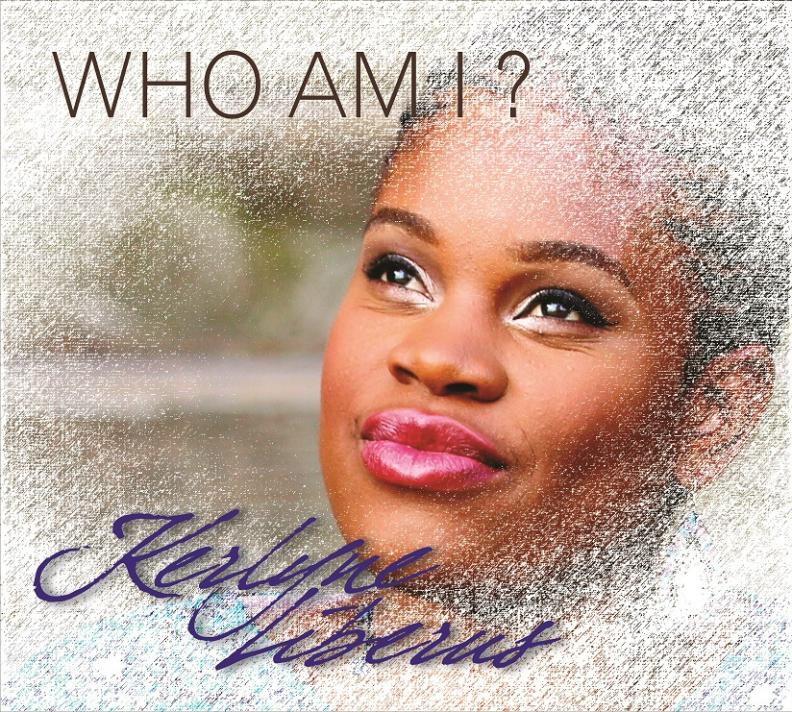 What do you think about the music industry's contemporary twists, the playlist jungle, the digital algorithm? Do you think it helps artists, or it makes music every day a little bit more sterile?
I think the contemporary twist has its place in the industry as it helps people to discover different types of genres they can learn to appreciate. When it comes to the playlist jungle, I think it's a good idea as it helps people discover different music styles and introduces them to songs that they may not have been used to. I certainly wouldn't say it makes everyday music sterile, but instead, I think it helps some artists to get heard. Everything is mostly digital now, so all types of advertisements are important.
Kerlyne, your voice is truly outstanding. What is your relationship with your instrument? Any tips for beginners that are just starting singing?
I love singing, and I feel I was born to do it. So I take care of my voice on a daily basis. I figured that using my voice is my weapon; it's mostly how I express myself, it's how I survive, and it's how I speak to God sometimes. When things are going wrong, I sing, and I feel better instantly
How does your music come to life? Can you reveal your artistic process when it comes to creating your songs?
Honestly, I really don't have a process. All my songs came to me either while sleeping or while driving, or I simply get inspired by someone's story or my own struggles and trials. I can sit at home, and a melody comes to me, so I'd just take my phone and sing it, so I don't forget. I remember Who Am I came to me while I was sleeping; I was just dreaming of me singing the exact words, so I woke up and wrote them down and went back to sleep right after.
Often, I get inspired by a song or by a worship session. But as I mentioned earlier, I also get inspired by personal events or someone else's story.
Your career and expertise cover many aspects of the music and entertainment business. What advice would you give to other artists that are just at the beginning of their music career?
My advice to those starting their career now is to know your crowd, build your platform and get advice from others. I wish I knew a lot of things I know now when I was starting my career. Even though I've made some mistakes, I've also learned a lot, and I am open to teaching others the things I've learned as well.
Through your voice, faith and art unite, creating something more meaningful than the music itself. How important is it the relationship between the two?
I love to worship, and I always prayed to become a true worshipper. It's very important to me that I don't only just sing, but I also always wanted to inspire people through the songs; I always asked God to bless me with his anointing so that I can bless others, and I am grateful that I can touch people's lives through songs. I always said if one person is blessed by my singing, then I've accomplished my goal.
Among the song of your discography, is there a special one?
Hmm, I'd say Yon Jou. Yon Jou, which means One Day in English, always reminds me of how good God has been to me. When I wrote that song, I was going through some hard times, and every time I listen to it, I get encouraged, knowing that things will always get better with God.
If you could collaborate with one or more of your idols, who would you like to share the stage with?
Definitely Travis Greene, the Brooklyn Tabernacle Choir, Yolanda Adams, and Kirk Franklin. I keep dreaming of it, and I pray it will happen soon.
What are your plans for the future?
Right now, I am working on my second album, and I am also planning a couple of events for this year. I am trying to be more present and am getting ready for some traveling as well.
Kerlyne, it was such a pleasure chatting with you and having the chance to discover more about your music. Is there anything you would like to say to our readers?
I want to thank you all for this opportunity to chat with you; it was indeed a pleasure. To all the readers, thank you for taking the time to read this article; It meant a lot to me. Lastly, I want you all to remember that God loves you so much that he sent his only son to die for you, and no matter what you're going through, keep trusting in God's promises that he's always with you. He can turn things around if you let him. God bless.
Check the links below, discover more about Kerlyne Liberus and her music, and don't forget to add her tracks to your favorite playlists!
Learn Singing, Piano and learn how to MAKE MONEY with your Music! Check these out!