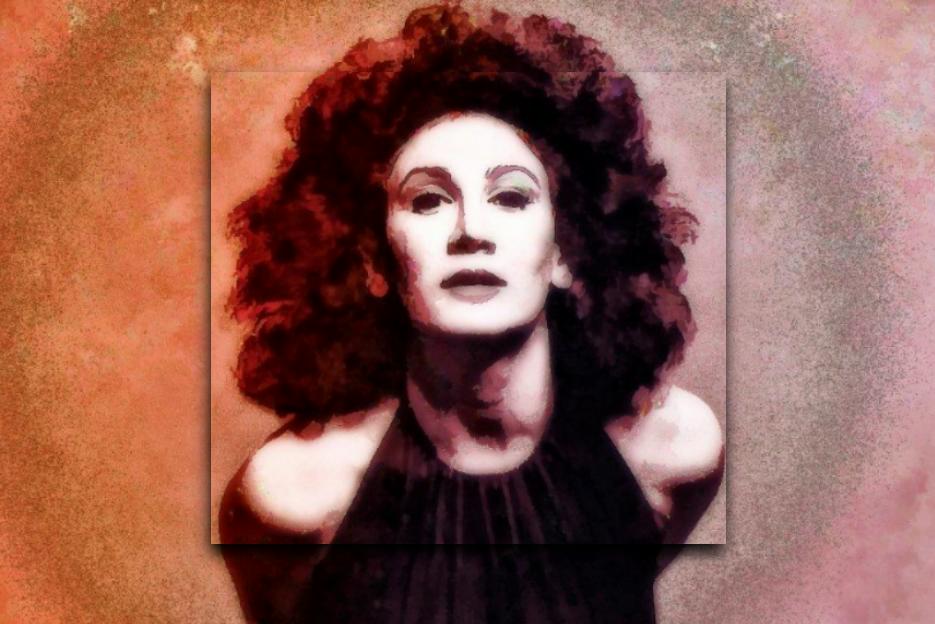 Elegant, emotional, and intense; these are just a few of the words we can use to describe La Bek and her music. What makes artists stand out from the crowd isn't only their sound or songs, but it is a combination of many factors. It is that spark that makes every track they release so unique and special. La Bek is one of those artists that can turn a beautiful song into a masterpiece with her class and elegance. Today, at Planet Singer, it's a pleasure to interview this great singer and share with you her single "Hold On," from her album "With You/For You," a song that will keep you engaged from start to finish!
La Bek's music career is incredible: An MFA from Cornell University, NYC, and her performances in plays, parts in TV, Broadway, Boston, and Berklee College of Music. This exquisite artist has shaped her sound, incorporating Soul and Jazz music's best vibes, with many other influences from many genres, creating that unique sound that is now La Bek's trademark.
"Hold On" is a dynamic and emotional track that sees La Bek interpreting the beautiful and meaningful lyrics with incredible intensity and charisma. The beautiful melodies and the outstanding work of the talented musicians who joined La Bek in this song describe melodies that go straight to the listeners' hearts, touching them deep inside. Once again, La Bek's fantastic voice can turn a beautiful song in something extraordinary, unique, and timeless, and we can't wait to listen to her next recordings, and hopefully, a new full-length album soon!
Hi La Bek, it is such a pleasure having you today at Planet Singer. We love your voice and style; I think your album "With You/For You" is much more than a collection of songs. Listening to your music, I would love to know more about your early years; how did you discover your passion for music?
Thank you for this opportunity to converse with you, and thank you for the wonderful review. Music was always loved in my home. There was a piano in the living room- my father played by ear, we had a great collection of records and many dance parties. I grew up in an environment where music was always a source of joy, bringing people together in one of the best possible ways. I would sing along to the records we had, and in my imagination, I was in a movie musical. I was very shy, but my music teacher started casting me in school plays. Through performing, I could transcend my reality to the larger context of connecting to others.
Your music career is incredible, and you have a lot of experience in many entertainment sectors. Among all the projects and collaborations, is there a special one?
I loved putting together my recent fourth CD release, "With You For You." It is a culmination of so many parts of my career, which I think is personally reflected in the eclectic song choices. Receiving a recording grant from Berklee College of Music supported this project, and having the opportunity to record with colleagues (some who are Grammy award-winning), was (as it always is) such a tremendous gift.
It was also a pleasure collaborating with my husband and daughter, who are both incredible professional musicians. I also had my son, a professional graphic artist, design the cover art. A real family affair!
I especially loved working with a team of creative people (videographers, dancers, sand artists) to release single videos that express the feeling of each song. Finding the visual that can enhance/multiply the story or expression of the song can be very demanding but is so very rewarding.
Your song "Hold On" is one of those tracks that carry a strong message for everyone to receive. Can you tell us more about this fantastic song?
When I first heard the song, written by guitarist/singer-songwriter Sonya Rae Taylor, I immediately knew I had to record it because of the truth the song communicates. The message is so relevant for everyone today, especially young people struggling to find the strength to carry on in this world. Human connection and keeping doors open are obligations we all have to take on as an older generation who have survived the same struggles. Also, suicide rates are horrifying- and this song speaks directly, reminding us that all it takes is for someone to reach out and lend a hand. I intentionally worked with my arrangers UtarArtun and Jack Perricone to render the song from what was originally an up-tempo to an arrangement that captured my interpretation of the song; we begin with a slower intro and move into highlighting the transition to joy and hope ending with the choral accompaniment.
The video of the song is very intense; how did the idea take form?
I have to credit Milena Cvijanovic, the videographer, which is quite an artist. When we spoke about it, she was touched by the message and came up with the images that aligned themselves with the through-line. It's such a gift when that happens; you find someone who can translate visually a feeling that can touch everyone universally.
I think the lyrics of this song and the melody are very touching. How does it feel recording a track that will touch the listeners' feelings in such a profound and intimate way?
It is a privilege, a gift. I do not take it lightly.
Where do you find your inspiration?
Inspiration can come in so many forms: of-course from the life you are living with all its'relationships, struggles, and joys, but also from those you have no contact with except through their work and an emphatic meeting of heart and mind. The masters who came before are an abiding source of inspiration. (For me, Shirley Horn, Sarah Vaughan, Rosemary Clooney, Tina Turner, Joni Mitchell, Janis Joplin, and so many more.) When a piece of music inspires us, we are deeply moved. Why? Because it embodies what we are searching for- a remembrance of wholeness- unity, which is so hard to experience in our everyday fragmented life. But a performance can be inspiring in that each element: the recording, delivery, arrangement, lyric/tone/colors/textures, and so forth, are in such perfect balance that you and the listener are immediately related. So, as an artist, I reach for that in all that I do- embodying all the elements to come to oneness with the music.
Here at Planet Singer, we are also very focused on a singer's technical aspects. Your voice is fantastic, and so is your vocal technique. How did you learn singing, and can you reveal your vocal routine?
I started singing at a very young age; I never took formal lessons. I am, however, humbled by the realization that technique can expand your expressive possibilities.
I explore different methods, always guided by the song's needs and what I want to express in my interpretation. I concentrate on the lyrics and what the song communicates. So, when I practice, I let myself make mistakes. I allow myself to play with phrasing, nuance, even keys, sometimes I speak the song as though it was a monologue finding a new possibility, but finally, I arrive at an experiential understanding of what works. Then I let that be and work with the musicians letting the present moment into the work. My aim is to focus on communing with the composer/lyricist, and I especially never forget the listener.
Covid-19 has stroke hard on everyone's career, and the music sector is suffering a lot due to lockdowns and all the restrictions that blocked the music industry engine. Do you think this will forever change the music panorama, or is it still possible to go back to before the pandemic?
It is hard to say. The ethos of making/hearing music is to awaken our feelings and bring people together. In addition to the restrictions you speak about caused by this pandemic, we are expanding our use of technology in ways that are making it amazingly possible to perform virtually …but real is real, and virtual is two dimensional.
I hope we don't lose touch with the theatrical/concert/ cabaret experience. It has become increasingly difficult to make a living as a performer; still, I have confidence that we will find a way. Humanity cannot function without the arts.
What are your plans for the future? Do you plan to record a new album anytime soon?
Yes, Yes, Yes! There is so much more to say with and through music. We've started recording this past summer, though virtually. I have to say I miss the magic that can come from being in the studio all together.
It was such a pleasure having you with us today. I really wish you all the best for your future projects and can't wait to hear your next releases!
Embrace the mystery and HOLD ON!
Check the links below and discover more about La Bek and her music, and don't forget to add her tracks to your favorite playlists and share them with your loved ones!
Bio:
Labek has been performing since the age of nine. After winning a full scholarship to Cornell University, where she received an MFA, she moved to NYC. There, she pursued a performance career, starring in a number of repertory plays, working on parts in TV and on Broadway. Throughout her career, she spent many hours developing her craft, preparing, and finally bringing all her experience and wisdom to recording her vocal artistry. Labek (AKA Rebecca Malka Perricone) moved to Boston where she presently is part of the faculty at Berklee College of Music.  Her life experiences have produced an artist whose powerful voice and passion for storytelling and music must be heard.
Learn Singing, Piano and learn how to MAKE MONEY with your Music! Check these out!